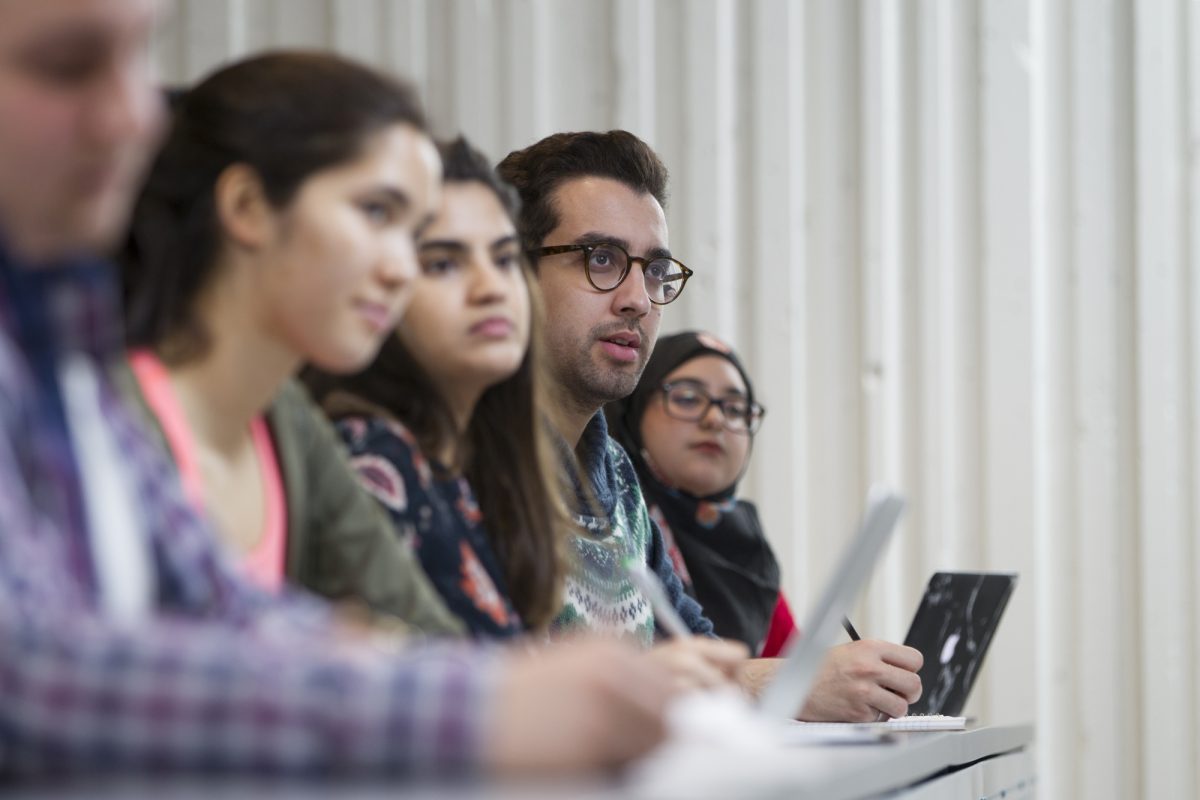 On campus vs. distance courses – what's the difference?
June 10, 2019 —
As we near the start of Fall and Winter registration, we encourage students to consider what their upcoming schedules will look like once the academic year begins. Will you be working during the year? Do you have significant commitments outside of your studies? Are you spending many hours commuting to and from campus? If you answered "yes" to any of these questions, you may wish to consider taking a Distance and Online Education course. As advisors, we oftentimes get asked by students "what is the difference between an on-campus course and an online course?" The short answer to that is the method of delivery and the learning experience may be different.
An on-campus course gives students the ability to have face-to-face interactions with their instructors and classmates. On-campus courses have set times and days that students attend classes. Regular attendance allows students to ask questions and interact with the course material on a regular basis. In the class, the instructor will cover a variety of topics and support students as they connect different concepts and expand their understanding. It is expected that students will review content before and after classes to enhance their own understanding of the course material.
Alternatively, Distance and Online Education courses are a good option for students who are looking for a more flexible approach to their learning. Distance and Online Education courses allow students the flexibility of studying from anywhere and anytime, while still receiving the ongoing support of their instructor and classmates. It's important to note that strong time management skills are crucial to being successful in a Distance and Online Education course as there are not set times to attend classes. Students are able to participate in discussions, web conferences, and submit assignments online through an online platform, such as UMLearn.
Ultimately, whether you decide to take an on-campus course or Distance and Online Education course, it will depend on what your strengths and weaknesses are as a student. Students who have strong time management and organizational skills, but due to other commitments are unable to take an on-campus course, may greatly benefit from a Distance and Online Education course. On the other hand, students who strive in environments where they can interact with their instructor and peers in person may benefit from an on-campus course.
So, what will your Fall and Winter term look like this year? Visit an Academic Advisor to discuss your options and help you with course planning.