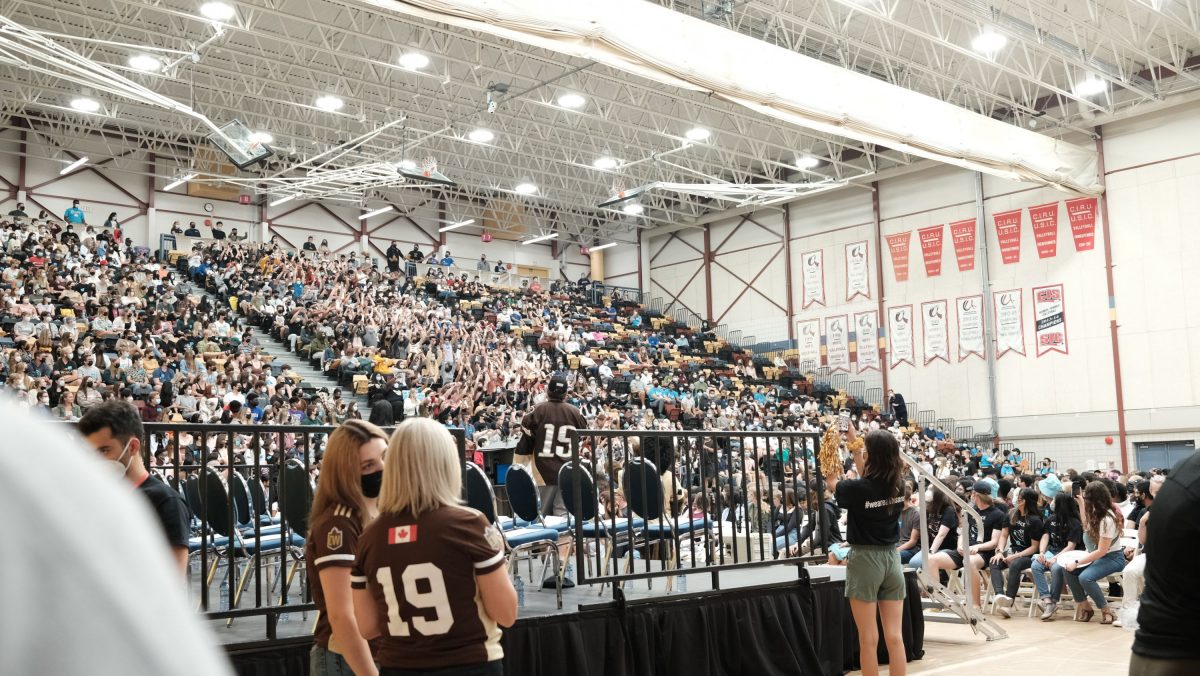 New Student Welcome Day is September 5
All New Bisons are invited to join the fun
August 14, 2023 —
Are you a new student for Fall 2023? Mark your calendars and join us for Welcome Day at Fort Garry campus on September 5! We want to welcome you and help you feel at home at UM with some campus fun the day before classes begin.
We have some great activities planned, but there will also be plenty of time in the day to connect with friends (old and new!), roam the Fort Garry campus, find your classrooms and have some fun, too! At Welcome Day, student leaders, academic advisors and support staff will fill you in on what you need to know. We will help you get familiar with your new space, highlighting valuable resources and must-visit spots on campus. The day will look like this:
10 A.M. Welcome Day sessions
11 A.M. Welcome Day Ceremony and pep rally at IGAC. We're excited to announce that we will welcome Brody Jackson, Morning Show personality from QX104, who will be our host for the Welcome Ceremony! You will have a chance to win free Bison gear, hear from the UM President and have fun.
11:30 A.M. – 2:30 P.M. After the ceremony, make your way to the Quad in the centre of campus for a free barbeque for new students, carnival games and an information fair where you can find people to talk to about any questions you have before classes start.
Here are some reasons why you should join us for Welcome Day:
Gain confidence: Starting university can be overwhelming, but being introduced to your new spaces and exploring them beforehand will do wonders. Learning about supports and services can also be intimidating, so we'll show you how to get connected.
Meet experienced students and future classmates. Hearing from students about university life will give you insight on some things you can expect.
Leaders can answer questions. It's hard to know what information you're missing until you get to campus and see it for yourself. Welcome Day will give you a chance to settle in and ask any questions you may have.
We're excited to meet new Bisons and help you make the best of your first year! This is an exciting time for you and for the whole UM community, so we want to make sure you feel like you're at home here. Don't miss this chance to see what lies ahead for you.
Be sure to register for Welcome Day by completing a short online form. Check your @myumanitoba.ca email address regularly for all important details: when to arrive and where to go, along with a QR code to use at check-in. Visit UM Commons for everything related to the first year experience.
All students will be welcomed back to campus on September 6 and 7 with a pancake or bannock breakfast on the main level of UMSU University Centre from 8 – 9 a.m., so get to campus early to fuel up before your first class! As always, we want to help you on the first days back on campus. Look for ASK ME tents around campus to help answer all your questions or point you in the right direction. Some of the tables will have free coffee available while you talk to the friendly staff and volunteers.