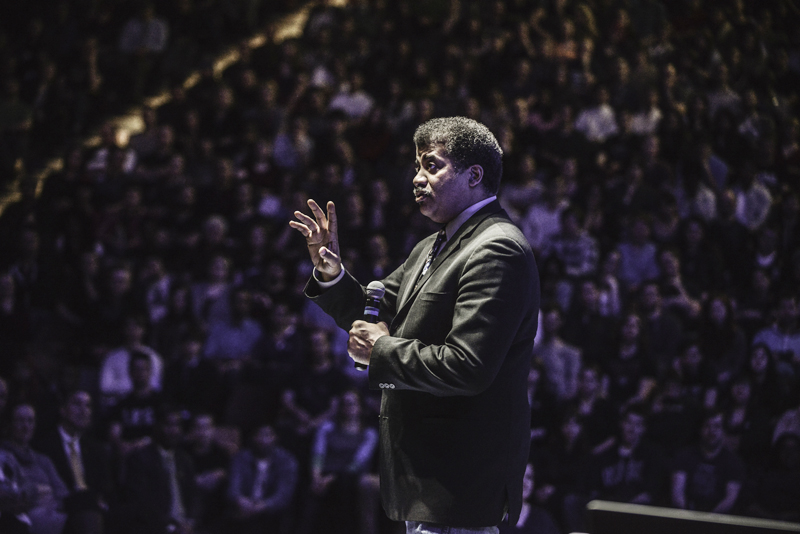 Pluto still not a planet, Neil deGrasse Tyson tells screaming U of M crowd
March 14, 2014 —
Dr. Neil deGrasse Tyson, acclaimed astrophysicist and television personality, gave his first lecture at a Canadian university — the University of Manitoba — on March 13 to more than 3,000, rather raucous, people. The cheering when he came out on stage was similar to what you'd hear at a rock concert. Science is indeed cool.
Tyson was delivering this year's Robert and Elizabeth Knight Distinguished Visiting Lecture. But this lecture was part of a larger, week-long event on campus hosted by the office of Student Life: Dream Big. And in the evening, he was the honoured guest at the Emerging Leaders Dinner, which celebrates student leadership. The Emerging Leader Award (ELA) is a way the University of Manitoba recognizes the outstanding contributions that students make to the enhancement of the institution and our community.
When he arrived on campus he also partook in a round table discussion in the Faculty of Engineering.
"I know this will sound new-agey, but I like the energy here," he said.