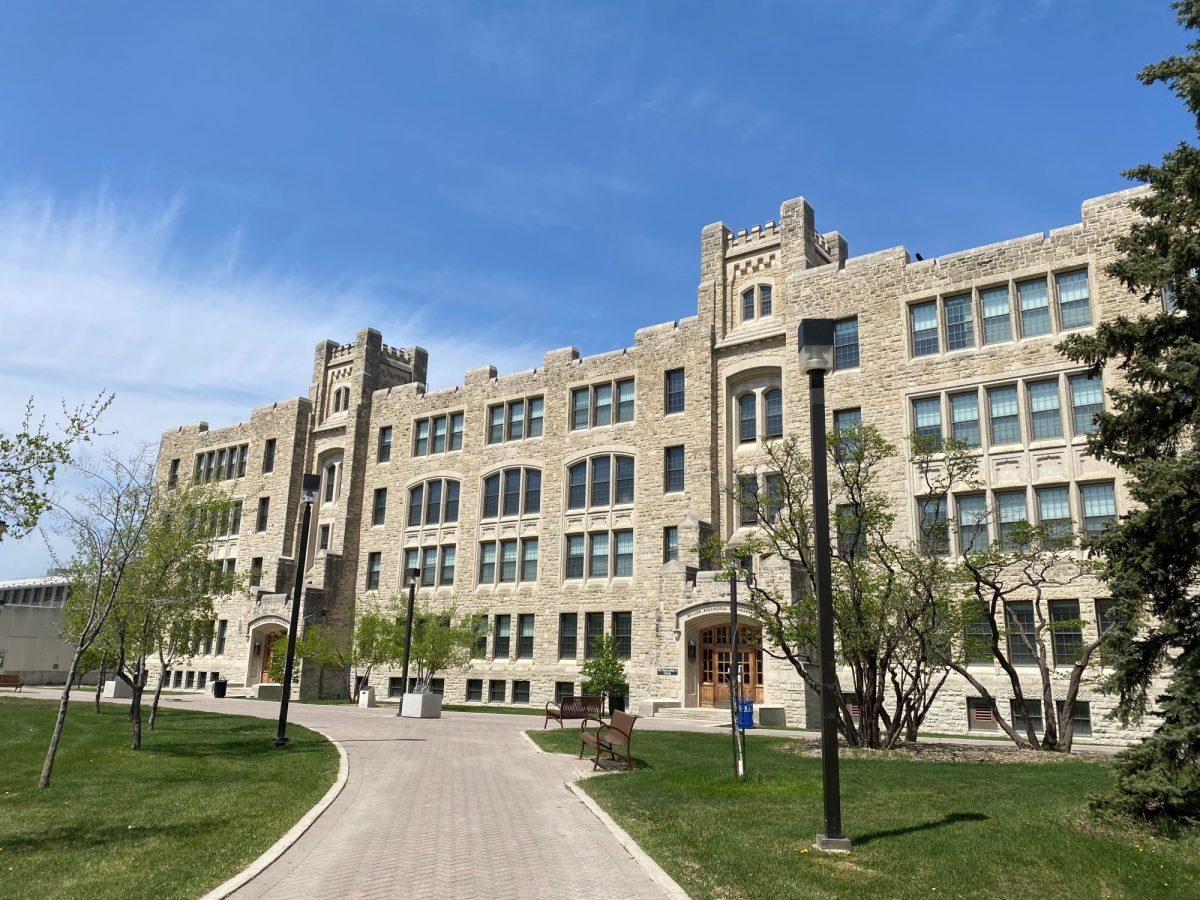 Navigating challenges: a reminder to connect with UM resources and supports
Message from Laurie M. Schnarr, Vice-Provost (Students)
November 20, 2023 —
This is an incredibly painful and challenging time for members of both the Jewish and Palestinian diaspora, many of whom are grieving losses or worried for the safety of their friends and family. If you are seeking support, I encourage you to take advantage of the campus supports available to you and to note that the Student Counselling Centre has prioritized intake services for affected students. If you are in crisis and require urgent attention, please refer to these services for immediate help.
The University of Manitoba is committed to providing an inclusive and safe environment for all members of our community. This continues to be a top priority for the university and for the security and risk team.
Anyone who is experiencing discrimination, prejudice, or disrespectful behaviours in breach of the university's Respectful Work and Learning Environment Policy should not hesitate to reach out to the Office of Human Rights and Conflict Management. We are here to support you and to ensure that the University of Manitoba remains a place of respect, inclusivity and understanding.
Here is a summary of some of the most important personal and academic resources that are available to you as you navigate the final weeks of the Fall Term:
If you're feeling stress or anxiety, there are many student supports in place to help you, including self-care tips to add to your toolkit. You can also visit the new Student Wellness Centre for peer and professional consultation and referrals.
Spiritual Care and Multi-faith Centre's spiritual care providers, chaplains and Elders offer many services and are ready to connect with students. Through the centre, we recognize, affirm and work within your existing values and beliefs. If you are looking for a quiet place for prayer, reflection or gathering with community, please find a list of sacred spaces on campus that are available to you.
If your upcoming academic course work or exams are affected because you are directly impacted by world events or experiencing significant distress related to personal matters, please reach out to your instructor right away to discuss available options. If you encounter any issues with regard to your courses, you can also seek advice from Student Advocacy.
If you are directly impacted by world events or experiencing significant distress related to personal matters and would like to discuss exam deferrals or assignment extensions, please contact your instructor or an advisor in your faculty as soon as possible.
Students experiencing financial distress should connect with Financial Aid and Awards for information regarding supports. If you need help putting food on the table, please visit the UM Food Bank at 518 University Centre, between 9:00 a.m. to 4:00 p.m., Monday to Friday.
The International Student Advisors (ISA) at the International Centre (IC) are available for support. To be connected with an ISA, please contact international [at] umanitoba [dot] ca or 204-474-8501.
Staying active promotes a variety of health benefits, mental well-being and can help relieve stress and anxiety. Through the Sport and Rec fee, UM students have access to sport and recreation facilities, casual rec use and group fitness classes at the Fort Garry and Bannatyne campuses. Students also have the option to participate in UM REC Clubs, Intramural Sports and Adult programs at an additional cost. Visit UM Recreation Services to learn more and book a tour of the sport and recreation facilities. Learn about hours of operation through winter break and come in for a visit.
I wish you all a successful end to the term!
Be well,
…Laurie