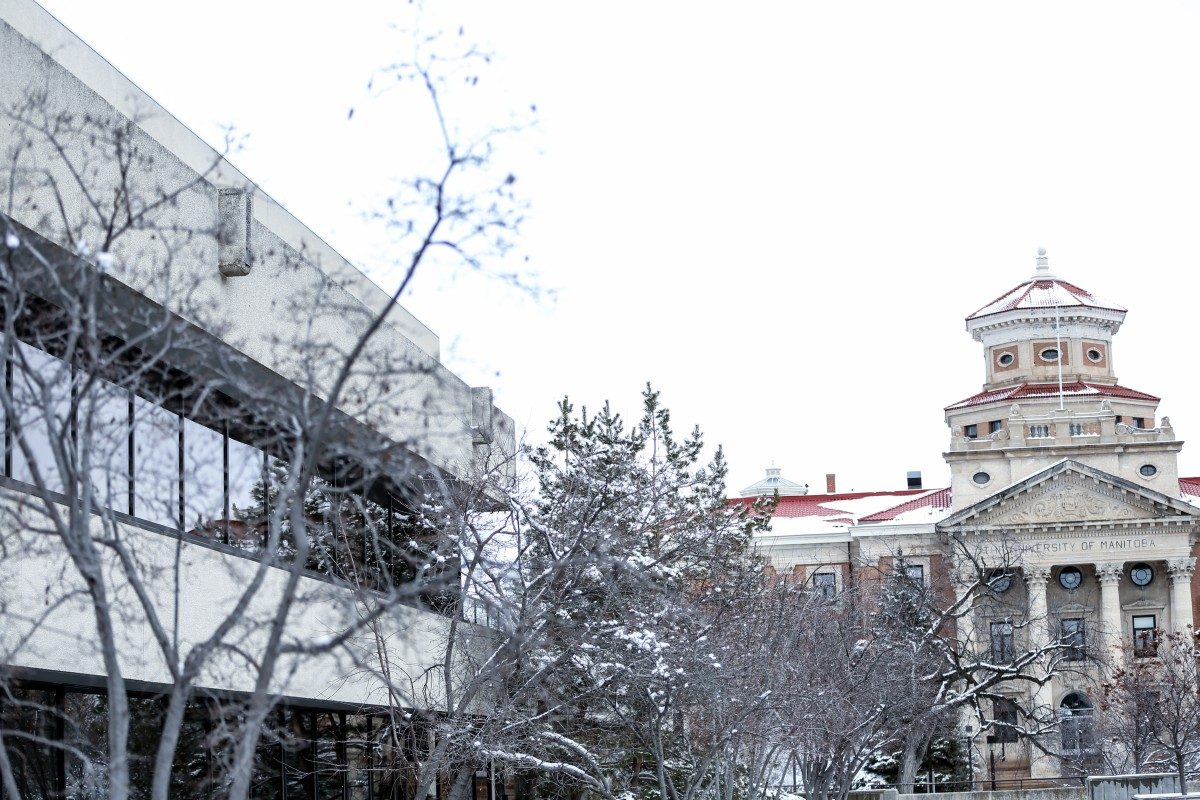 Message from Laurie M. Schnarr, Vice-Provost (Students) – Nov. 12, 2020
November 12, 2020 —
A Message from Laurie M. Schnarr, Vice-Provost (Students):
As you know, on Tuesday it was announced that the Province of Manitoba will move to the Critical (Red) level in the Pandemic Response System effective today, November 12th, 2020. I want to share UM's response and remind you of the many supports, services and resources that remain open to you remotely. As always, your personal health, well-being and academic success remain important priorities for us.
In response to the new Provincial restrictions, this message from our Provost outlines UM's new health and safety measures. Most notable for you:
If you are required to come to campus, you must wear a 3-ply disposable mask at all times on UM grounds.
In those instances where students are required to wear a specific type of mask or personal protective equipment (PPE) due to the nature of the in-person activity you are required to engage in, you will receive instructions from your instructor.
Limit your time on campus as much as possible.
All but essential lunch spaces and common spaces will be closed. All other UM spaces will be closed except for a reduced number of study spaces.
It is recommended that you wear eye protection (a shield) for all laboratory work or in situations in which 2-metre physical distancing is not possible.
All UM sport and recreation facilities will be closed.
The University Centre Pharmacy will be reduced to 25 per cent of normal capacity.
The Fort Garry Bookstore will be reduced to 25 per cent of normal capacity and is offering pick up service and online ordering.
Each of us must continue to do our part to stop the spread of COVID-19 – to ensure the safety of our community, to maintain our own health and well-being, and so we can get back to learning and connecting in-person soon.
Until that time, UM is here to support you. Learn how to care for yourself during this remote learning period, from a health and wellness perspective. Tips and resources on staying well, remaining connected and keeping healthy are also shared regularly on our student Instagram channel, @umstudent.
Another important way to protect yourself and our health care system at this time is getting a flu shot. You can get one by appointment through the University Health Service November 13 and 20, or at the UM Pharmacy. Info can be found here.
To help you successfully complete your studies:
Hang in there, Bisons! I can't wait for the time when we can all return to in-person activities on our campuses again. Until then, please remain vigilant. Stay safe. Keep well. Remember that we are stronger, together.
My best,
Laurie