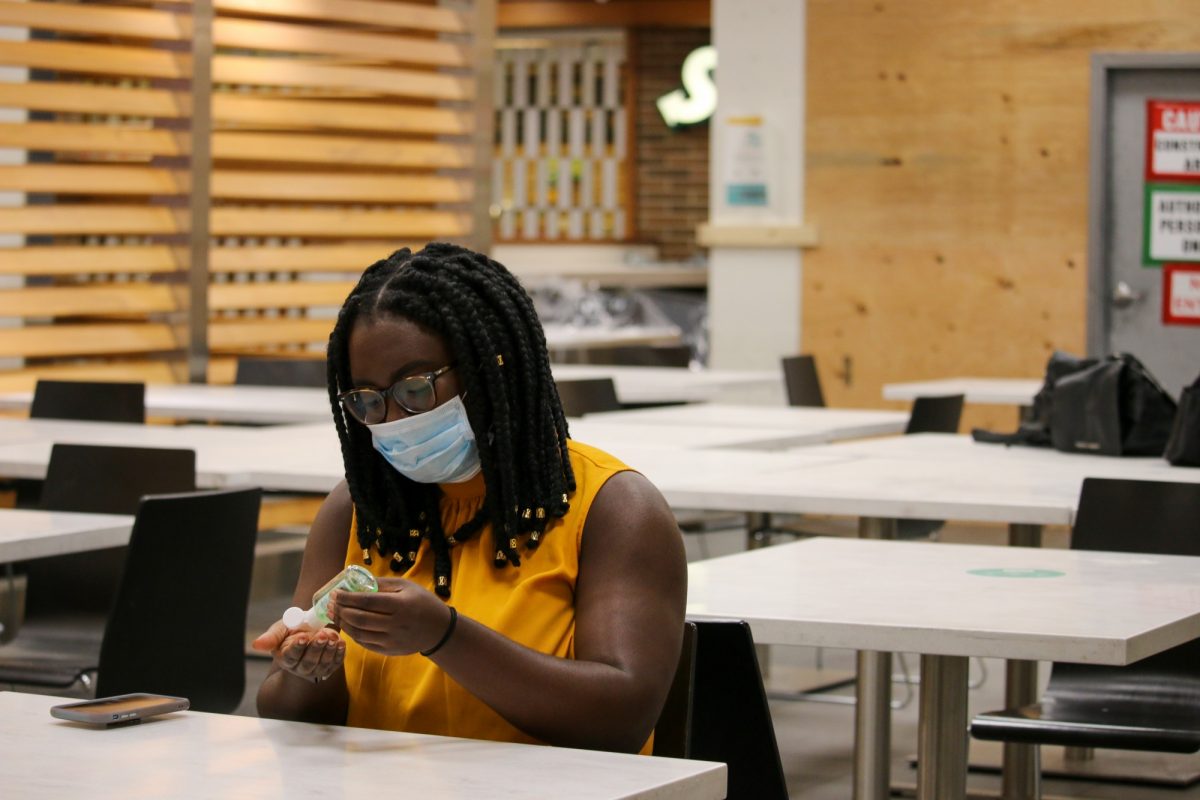 Get the kind of support you need: Mental health resources for students
November 29, 2021 —
Let's be honest: things aren't easy right now. Between the pandemic, the cold, school and life stresses and beyond, it's a tough time for everyone's mental health and wellness. We encourage you to remember what has helped you with tough times in the past and to try those now. Also, remember that you've gotten through difficult times in the past and you will find your way through this time too.
Sometimes, it's hard to know what kind of support you need. You may find where you fit in one of the below categories, and we encourage you to reach out:
I am in crisis. I need to speak to someone right this minute. I am afraid of what might happen next.
Please reach out to one of these options, right now:
I am having a hard time. I am experiencing distress on a daily basis. I am extremely unhappy.
Again, if you feel you are in crisis, please reach out to Klinic or the other resources above.
For help with others concerns, please reach out to the UM's Student Counselling Centre (SCC) by calling 204-474-8592. The SCC offers individual counselling, workshops and groups, depending on your level of need. All SCC services are confidential and free for students to access.
If you are looking for sexual violence support or resources, you can reach out to the UM Sexual Violence Resource Centre by email at svrc [at] umanitoba [dot] ca or phone at 204-474-6562. The SCC offers counselling services related to sexual violence as well, so you can also contact them directly.
If you are a student or resident of the Rady Faculty of Health Sciences, please contact Student Services at Bannatyne Campus (SSBC) at (204) 272-3190 or BCSS [at] umanitoba [dot] ca. SSBC offers free, private, and confidential services to support personal and academic success. Services include individual counselling and mental health supports as well as connections and referrals for additional supports and resources on campus.
Another option for support is the Empower Me service available to University of Manitoba students as part of the student health plan. You can access telephone and in-person counselling support 24/7 by calling 1-833-628-5589 within Canada or the US. International students studying abroad also have access to Empower Me from 22 countries outside of Canada. You can find the international access numbers and more information on the Studentcare website.
I'm just not doing great. I'm not in crisis. I'm unhappy and wish I knew how to turn things around.
You can always reach out to the SCC, or any of UM's other counselling options. SCC's stress and distress management workshop series will introduce you to a variety of research-supported strategies for managing stress.
UM has a Spiritual Care Coordinator and team of Chaplains, which is great if you are feeling disconnected from your community, or just want to talk. You can also each out to UM's Health and Wellness office, staffed by a registered psychiatric nurse, where you can receive one-on-one support, as well as be connected with a lot of great information and opportunities.
Indigenous students can receive personal and cultural support from the Indigenous Student Centre by connecting with an ISC Elder-in-Residence or our student counsellor partners and participating in weekly sharing circles. Pease call the ISC at 204-474-8850 to book Elder or counsellor appointments.
The International Centre can provide international students with help and guidance in personal matters, academics and life in Winnipeg. Connect with an advisor by emailing international [at] umanitoba [dot] ca
Learn more about emotional wellness and COVID-19 – you are not alone, and there is help out there for you. You may want to consider Manitoba's Mental Health Virtual Therapy for help coping with the impact of COVID-19. You can access two free counselling sessions with a trained professional or sign up for AbilitiCBT, a free digital therapy program designed for those who are experiencing mild to moderate symptoms of anxiety due to the pandemic.
I'm doing okay. I want to maintain mental wellness and give myself tools to move forward positively.
Feeling connected to your university is a great way to improve your student experience. Many student groups are still operating, and some are starting to plan in-person activities again. Find out how to get involved.
Stay active with UM's Recreation Services. In-person activities have returned with vaccination requirements and a mask policy in place, but if you prefer joining us from home, your computer, tablet or phone can connect you with online guided workouts, fitness tips and tricks from our pros to keep you moving and staying active.
Take part in the Indigenous Student Centre's programming, like weekly Sharing Circles, including a Two-Spirit (2S) circle or the Zongiigabowin Men's Group that meets online on Thursdays. Appointments with the ISC Elders-in-Residence and Student Counselling partners are also available by phone or video; please call the ISC at 204-474-8850 to make an appointment.
These are just a small sample of the resources available to you, at UM and in the community. You can also be connected with addictions support, the Rainbow Resource Centre, Women's Health Clinic, Men's Resource Centre, and many more resources, through the SCC. Find out more.
You matter: your mental health is the most important thing to your classmates, your professors, your family and your friends. Don't be afraid to reach out for help.