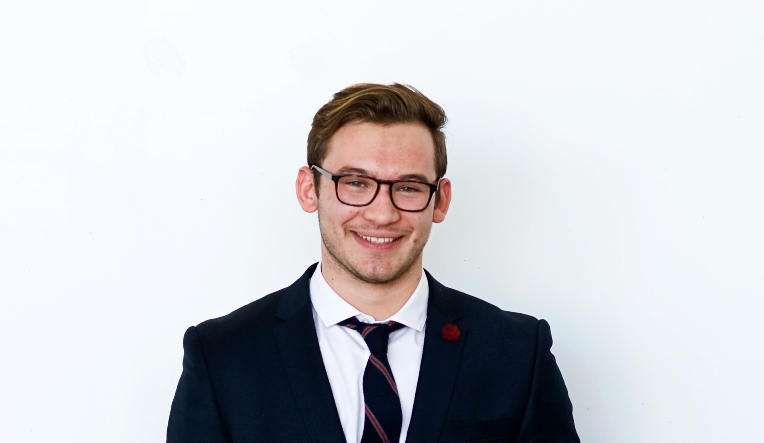 Meet Lucas Secerbegovic
March 18, 2014 —
There are more than 29,000 students at the U of M, each of them unique
Meet Lucas Secerbegovic, 20, third-year Faculty of Arts student taking classes at the Asper School of Business
What's with the suit?
Presentation today. We were supposed to dress up. International marketing is the course. We're doing a project on the Boeing company. Unfortunately we didn't end up presenting. The prof just picks three per class and we weren't one of the three… It's not all bad, I like to dress up. I love clothing.
You're taking business classes – what do you want to be?
Rich.
Can you be more specific?
I'm still kind of figuring that out. I'm very into clothes and sports. I feel like it will be in one of those areas. I'm into design as well. I can't do the accounting, finance, numbers, cubicle stuff. I couldn't do that, it will have to be something creative for sure. I'm doing a marketing major, so it will be creative based.
Are you from Winnipeg?
No, I moved here when I was 12. I used to live in the Yukon. My dad is a doctor up there and my mom a nurse. I was born there. I lived there until I was 12. My dad still commutes. He has a private practice.
You didn't want to be a doctor?
My sister is a doctor. My dad is a doctor. My brother is bound to be a doctor. So I think I'm covered for health, but it's not for me. I don't like the blood and guts.