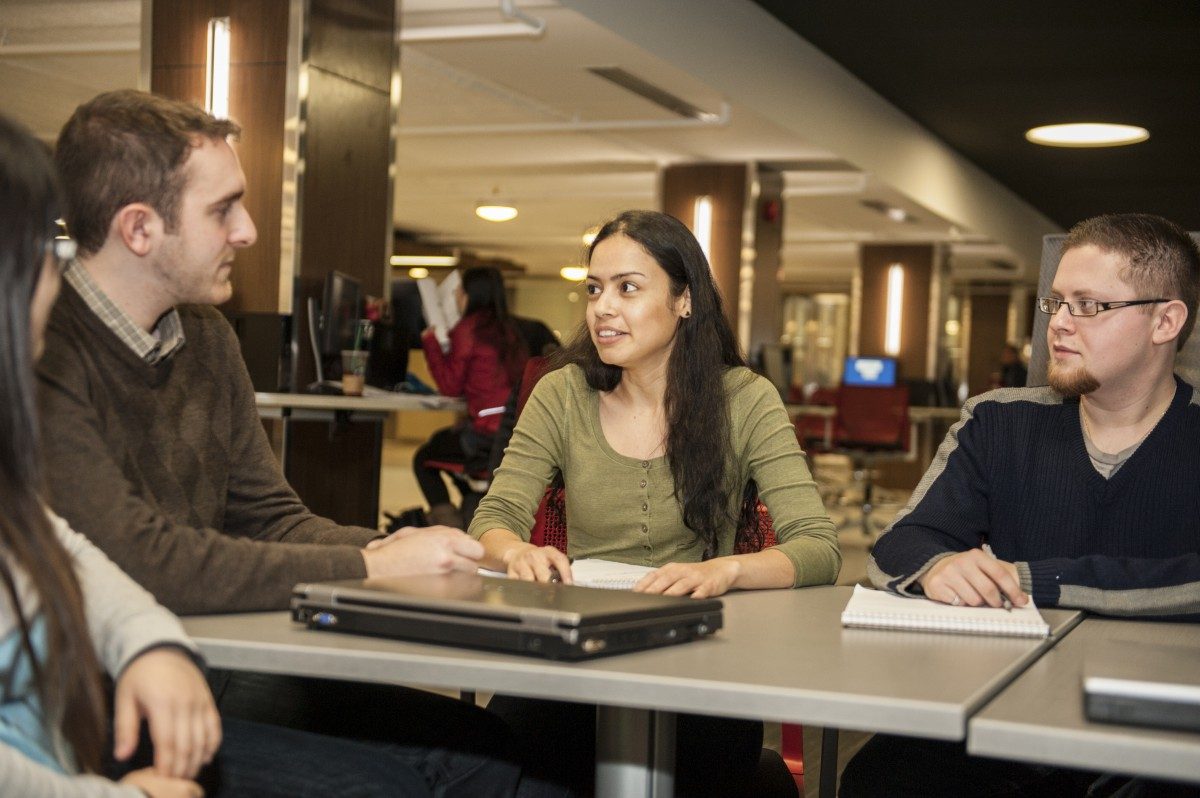 Your Research Questions Answered at the Libraries
Students can commit to a long-term relationship with the Libraries
October 21, 2016 —
Once, after giving a class presentation, I was contacted by a student who had questions about how to cite sources in American Psychological Association (APA) format.
This same student contacted me again on several occasions with questions that arose in other classes. Our interactions were fairly brief and usually over email, but over time I've witnessed a noticeable change in the student's work and citing/referencing skills.
One thing that stood out to me about this student was that they were never afraid to ask "why".
By taking the time to reach out and ask questions, not only did the student learn the necessary standards for citing/referencing, but more importantly, they understood the reasoning behind these actions and the application of these techniques.
This is part of a learning process that unfolds over time.
Research can involve many different questions, so it's not uncommon for a librarian to be contacted by the same student multiple times during a term, a year, or over several years.
Contacting the library in this way can help students become more comfortable working with different types of information.  Librarians have a wealth of knowledge about researching and the steps that follow, and while it may be intimidating to approach a librarian, a librarian can help you develop skills that you can carry with you throughout your university career and beyond.
Citing sources and ensuring integrity in your work may also lead to questions about how you are using a particular source (i.e. are you modifying an image, or using it as is?) and for what purpose (i.e. commercial, educational?).  Other times, integrity relates to topics such as evaluating different research sources, or guidelines to follow when publishing your own work (i.e. the Tri-Agency Open Access Policy on Publications).
While all of this can seem overwhelming, you don't have to deal with these issues alone! The Libraries provide a safe place for you to ask questions about information use, and are here to help you feel confident in completing assignments and disseminating your research.
In fact, librarians are already familiar with many of the scholarly and non-scholarly sources you'll encounter. For example, your subject librarian may know the common citation style used in a certain course or where students often need help on a particular research paper.  They know when a source requires attribution, and how to do this in an appropriate way.
As a student, you have the privilege of accessing a wide range of information – articles, journals, books, etc. You also have the responsibility to use these materials in an ethical way.  Through the resources we select, the training sessions we offer, and the research questions we answer, librarians are committed to promoting practices that encourage and help you to act with academic integrity.
To connect with someone in the Libraries you can:
We also encourage you to check out the numerous events and resources available to you as part of academic integrity month.
Take time to visit the Libraries with your questions – and often. Helping you through the research process is an important part of librarians' work and we are here to assist you as you strive to act with integrity in all you do at the University.