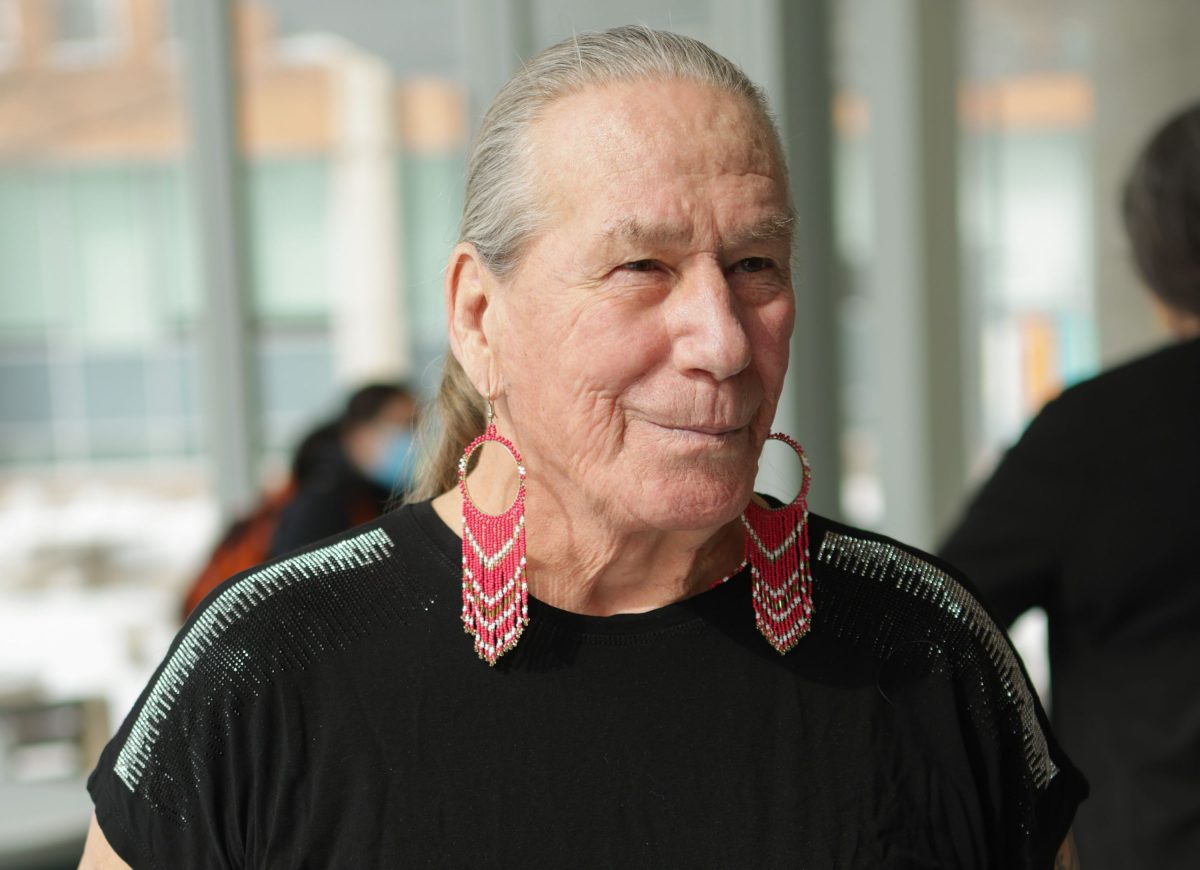 Join the conversation: Two-Spirits Talking
Indigenous Two-Spirit students, staff and faculty will gather every second Thursday to share, heal and celebrate their interconnected identities
September 15, 2023 —
Two-Spirits Talking is a new drop-in space for Indigenous Two-Spirit students, staff and faculty to gather and talk about topics that explore and bridge their interconnected Indigenous and queer identities. The circles will be led by alternating members who volunteer sign-up to share a topic, theme or question for the week.
Community Engaged Learning Coordinator Nicki Ferland (Two-Spirit Métis), who hosts the circles, says, "You can participate online, but we really hope and encourage you to join us in person for some tea and bannock. Two-Spirits Talking is all about building community, fostering belonging on campus and among the 2S community, and having conversations that matter. Anything goes! Just show up, no registration required!"
The conversation circles are exclusively offered to gender and sexuality diverse Indigenous people, who may identity as Two-Spirit, Indigi-Queer, Non-Binary, LGBTQPIA+ or reject these labels entirely. Once per term, listening and learning opportunities will be provided for allies. Allies are invited to join the circle on December 7, 2023 from 2-3 p.m. in the Circle Room at Migizii Agamik (114 Sydney Smith Street).
Two-Spirit students, staff and faculty are invited to join online every second Thursday or meet in the Circle Room at Migizii Agamik from 1-2 p.m.
| | |
| --- | --- |
| Fall Term Schedule | Winter Term Schedule |
| September 21 | January 11 |
| October 5 | January 25 *2:00-3:00 p.m. |
| October 19 | February 8 |
| November 2 | February 22 |
| November 16 | March 7 |
| November 30 | March 21 |
| December 7 *2:00-3:00 p.m. (Open circle, allies welcome) | April 4 (Open circle, allies welcome) |
The conversation circles are hosted by Community Engaged Learning and supported by a new Indigenous Initiatives-funded project entitled Queering Indigenization at the University of Manitoba, which aims to bring together the Two-Spirit community on campus, and invite participation and input on the three-year project.
September 21 Prep Session and Sweat Lodge
Two-Spirits Talking also encourages and supports circle members (and other Two-Spirit people on campus) to participate in ceremonies that respect and affirm their identities. After the first circle on Thursday, February 21, Two-Spirit Elder-in-Residence Charlotte Nolin and Two-Spirit Kookum Barbara Bruce will pour a sweat lodge on Fort Garry Campus (lighting the fire at 4 p.m.)! Circle participation is not required to attend the sweat lodge, but you must attend a prep session prior to going in. A prep session for interested Two-Spirit students, staff and faculty will be held at the Sweat Lodge site behind Migizii Agamik after the circle (2 p.m.).