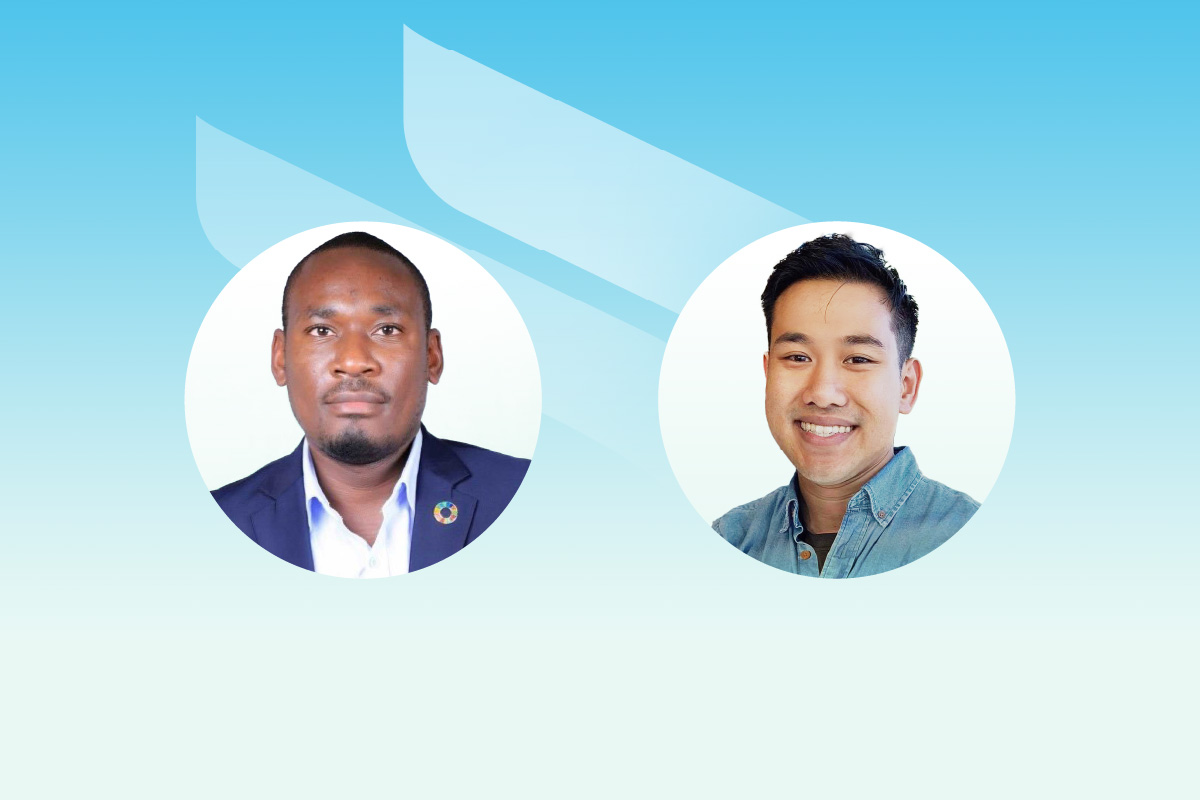 Introducing the 2022 Nahlah Ayed Prize for Student Leadership and Global Citizenship recipients
UM students recognized for their work in women's health
March 15, 2023 —
The University of Manitoba is proud to recognize two students who demonstrate exceptional commitment and leadership skills and whose actions help to connect local and global communities.
The Nahlah Ayed Prize for Student Leadership and Global Citizenship is named for Nahlah Ayed [BSc(Hons)/92, MA/02, LLD/08], a UM alum and honorary degree recipient , an award-winning CBC journalist and host of CBC Radio's, Ideas.
The International Centre offers this prize to recognize students who participate in activities that celebrate diversity, curiosity, respect and mutual understanding, while expanding their horizons and developing global skill sets.
2022 recipients Abel Koka and Toby Le each demonstrate a strong commitment to leadership through advocacy and continue to impact the world in a positive way through their tireless work.
"This year's recipients of the Nahlah Ayed Prize for Student Leadership and Global Citizenship are inspiring leaders," says Fanny Levy, director of UM's International Centre. "They both show their dedication to global citizenship through their diverse and global work to help amplify women's voices everywhere."
Abel Koka
Abel Koka is pursuing a joint master's program in Peace and Conflict Studies at UM. Abel is a feminist, who continues to explore and advocate for access to social justice, equal opportunity and achieving positive peace.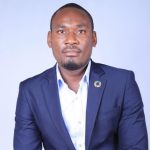 Originally from, Tanzania, Abel is involved in many committees and groups. Abel co-leads the Education in Emergency (EiE) working group at Transform Education, a coalition of young feminist-led networks working to transform education for gender equality through advocacy under the United Nations Girls' Education Initiative (UNGEI). He also advocates for advancing the well-being and rights of women and girls in the health sector as a member of the Leadership Steering Committee with Canadian Women in Global Health (CWIGH).
Additionally, he is a member of the Institute for International Women's Rights – Manitoba (IIWR-MB).
Recently, Abel worked with youth to conduct data-driven accountability against decision-makers to improve access to youth friendly reproductive services and make gender equality a reality. Through social media, Abel challenges social norms on policies perpetuating child marriage, teenage pregnancy and the limitations of girls' access to education. He has empowered hundreds of children in schools and communities to understand and demand their right for a future they deserve.
Abel has participated in many regional and global gender equality forums and played a critical role in amplifying the voices of women and girls in the future they want.
"The Nahlah Ayed Prize is a great motivation to continue raising the banner of creating an equal, just and developed community for everyone," says Abel Koka.
Toby Le
Toby Le is currently a PhD student at UM. Toby's research has him collaborating with female sex workers from Kenya, investigating how a popular birth control drug Depo-Provera, may be associated with increased risk for HIV acquisition.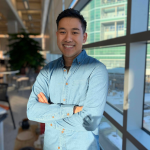 During his 2017 global health internship in Tanzania, Toby worked with different women's rights groups to establish community kitchens to provide sustainable sources of income and affordable probiotic foods.
Following his undergraduate studies, Toby joined the Fowke Lab to pursue his PhD and was later selected to be a trainee in the International Infectious Disease and Global Health program. This highly competitive program brings together top PhD students from Kenya, India, Colombia and Canada to learn about infectious diseases from a multidisciplinary approach.
When the pandemic emerged, Toby established an initiative called COVID-Alerts to share accurate information about COVID-19 with over 18,000 people in Kenya. Locally, Toby is also the founder of a training program called MHRE, which serves to empower undergraduate students with equitable access to scientific training, to inspire students to become thought leaders and advocates in science.
More recently, Toby was selected as the 2023 Canadian Youth Delegate to represent all Canadian youth at the World Health Assembly (WHA) and the Pan American Health Organization (PAHO). He will be organizing virtual roundtable discussions to gather the perspectives and expertise of Canadian youth on current global priorities. If you're a young adult and are interested in being part of the global health discussion, please register and participate in the Canadian Youth Committee.
For more information about the Nahlah Ayed Prize for Student Leadership and Global Citizenship and how to nominate a student, visit the International Centre website.
Research at the University of Manitoba is partially supported by funding from the Government of Canada Research Support Fund.