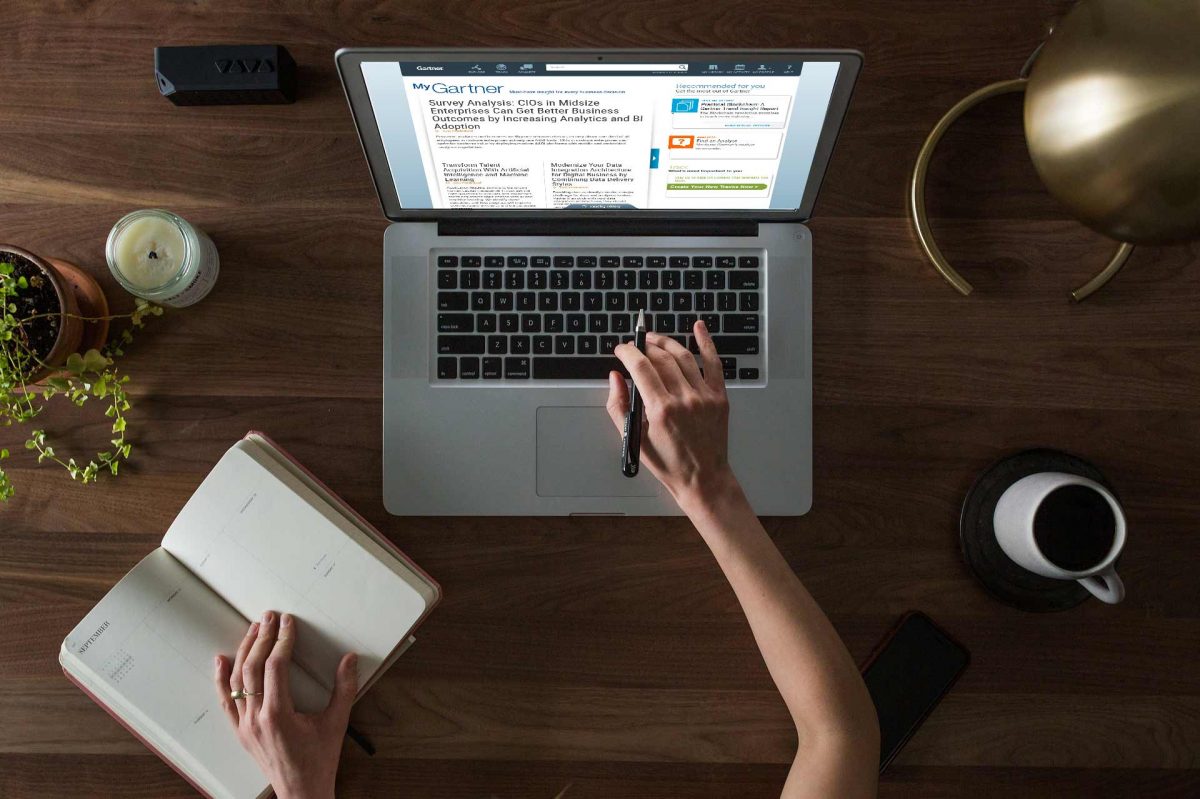 How to Ace Your Video Interview
April 20, 2020 —
At this point, between video conferencing with your professors, your friends, and even with your zumba instructor, you are probably an expert. But how can you apply your newfound video conferencing skills to the virtual job interview? Here are Career Services' top tips to help you make a great impression on your interviewer, even from the comfort of your home.
Have a professional background and screen name. Make sure your cheeky background or filter from last night's virtual hang out with your friends is turned off before you log onto the interview. There would be few things more humiliating than accidentally logging in as a potato. This is also a good moment to double check your screen name on the app is a variation of your name and not something sassy. Tidy your space and shut the door – a plain background is best since it is least distracting.
Wear work clothes. REALLY. I know, you haven't put on pants without an elastic waist in weeks. But dressing up for your interview will make you feel more put together and communicate that you take the job seriously. So, dust off that blazer and dress for success.
Schedule some quiet. Make sure your housemates know you're in an important call. If you have had internet issues due to overuse in your household, it might be worth negotiating that you're the only one online during your interview. You'll also want to avoid interruptions (from family, pets and roommates). Put a "do not disturb" sticky on your door to remind everyone not to barge in.
Practice! Since everyone is now a Zoom expert, you should have plenty of people willing to do a test call with you. Ensure your sound and video are in working order and that your background looks professional. Consider using headphones: they minimize feedback and can improve sound quality. Test out a few options with a friend and see what works best for your situation.
Be early. Just as you would in an in-person interview, virtual interviews require punctuality. Log into the call 10 to 15 minutes early to ensure all software is working correctly.
Make eye contact. It's okay to have your resumé or some notes in front of you, but make sure you aren't staring at them too much. Try to look at the screen and be attentive and engaged by nodding and providing the closest thing to eye contact that video conferencing allows. Sticky notes along the edge of your screen can allow you to keep key ideas at eye level.
Study the organization and prepare your answers in advance. On top of all of these tips and tricks to ace your video interview, the most important advice you can receive is the same advice career consultants give for in-person interviews: prepare. You need to research the organization, draft potential questions, plan answers and practice answering out loud. Check out our interview workbook or attend an interview workshop to learn more.
Book interview prep with a career consultant. Career Services offers individual interview preparation appointments to students with an upcoming interview. And since we're meeting students regularly via video conference, our practice session will be a perfect simulation of your interview! To book an appointment call 204-474-9456 or email us at cs [dot] receptionist [at] umanitoba [dot] ca.
Interviews are almost always nerve wracking, but by taking the time to prepare your environment and your answers, you will set yourself up for success!