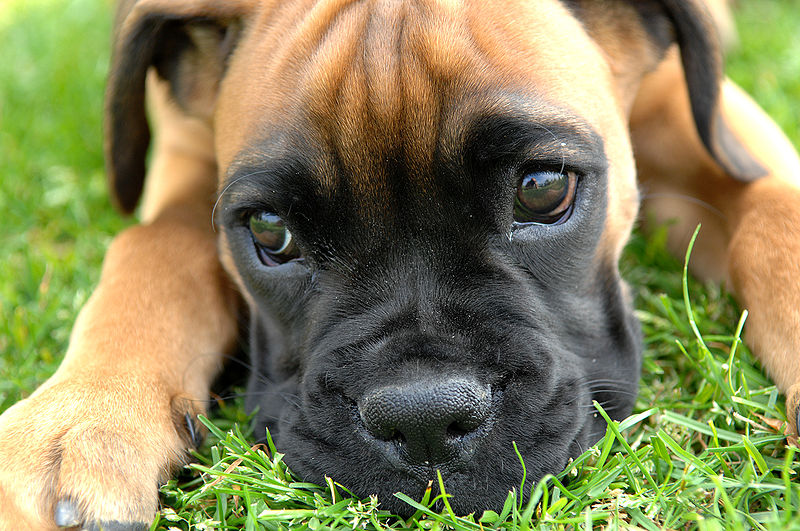 Having a ruff day?
November 21, 2014 —
The health and wellness program at the U of M is bringing back the doggy love. St. John Ambulance Therapy Dogs are back at the libraries this week to help you get through mid-term stress.
The dogs and their lovely owners will at the Fort Garry campus:
Wednesday, November 26 and Thursday, November 27
11:30 a.m. to 1:30 p.m. at the entrance of Elizabeth Dafoe Library
Bannatyne Campus: If you can't make it out to Fort Garry Campus, Health & Wellness will be bringing the St. John Ambulance Therapy Dogs to Bannatyne Campus on November 24 and 28.
>>Scroll down to the end of this post for some health tips to keep you going during your busy days, from U of M alumna Paige Zaporzan, a certified holistic health coach.
The St. John Ambulance Therapy Dog Program
The St. John Ambulance Therapy Dog Program is a community based service offered by St. John Ambulance Volunteers. The program started in June 1992 as a pilot program in Peterborough, Ontario and today reaches thousands of people on a regular basis throughout Canada.
Much of the success of the program is directly attributed to the renowned reputation of St. John Ambulance as a charity. St. John Ambulance has been involved in community service for over 900 years, and has recently celebrated its 125th Anniversary in 2008. St. John Ambulance Therapy Dogs have become a familiar sight in hospitals, retirement residences, long-term and short term care facilities. These four-legged volunteers are accepted in most places where a little care and love is greatly appreciated.