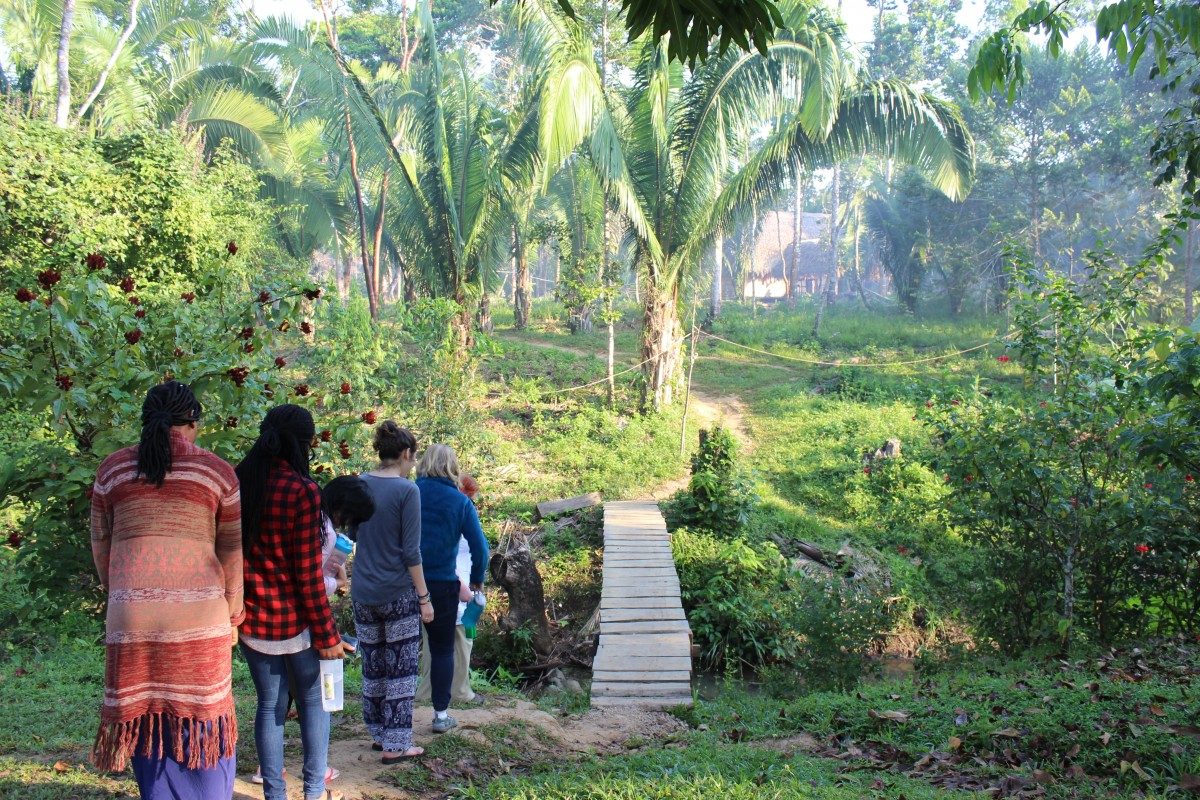 Get Financial Assistance to Travel Ethically with Community Service-Learning
Every year, dozens of students receive travel bursaries to participate in international and local Community Service-Learning programs.
November 23, 2018 —
Travel bursaries available – apply now!
"This year, we are recruiting students for placements in the Amazon Rainforest in Ecuador, the Toledo District of Belize, Leaf Rapids in Northern Manitoba, and on the Island of Chiloé in Chile," says Gerardo Villagrán, Community Service-Learning Coordinator.
"We encourage students to take advantage of this dedicated bursary, which provides financial assistance for students interested in travelling ethically, deepening their understanding of social injustices and community-based solutions, and supporting disadvantaged communities locally and internationally."
Applying for the Community Service-Learning Bursary is easy. When students apply online for a northern or international program, they have the option to self-declare financial need and apply for a CSL bursary. The bursary application asks students about their current financial situation. Successful applicants receive bursaries covering up to 25% off the cost of their program.
Community Service-Learning programs are 100% not-for-profit. "The University doesn't keep any portion of the fees our students pay. The program fees reflect the real cost of return travel, local transportation, three daily meals, accommodation, all activities, and contributions to our community partners, including local wages and other supports."
Our all-inclusive, nonprofit program fee is a unique feature, unlike similar programs offered by outside companies that charge administrative fees and advertise low prices by excluding airfare, activities and meals.
"I highly recommend that all U of M students participate in a least one of our opportunities during their time here," says Villagrán. "Our programs offer them the chance to apply their knowledge outside of the classroom and gain relevant hands-on experience as they travel to amazing places to meet and learn from wonderful people."
All U of M students who demonstrate financial need can apply for a Community Service-Learning Bursary. We welcome applications from all U of M students, including part-time, international and graduate students.
To learn more about travelling with Community Service-Learning this Reading Week or during the summer, visit umanitoba.ca/servicelearning.