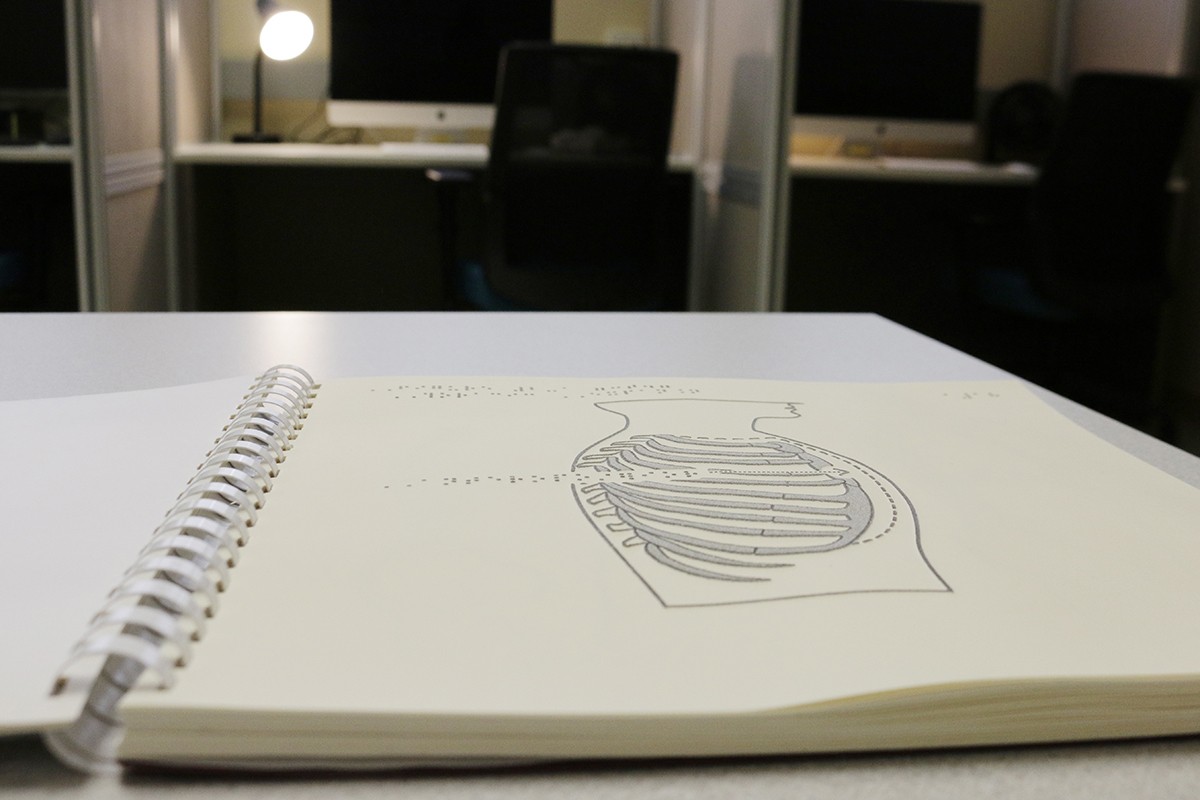 Find out how Student Accessibility Services (SAS) can support you
January 26, 2021 —
Providing an inclusive and accessible learning environment for all students is essential to success at the University of Manitoba not only in academic standing but all elements of the post-secondary experience. Student Accessibility Services (SAS) supports students with disabilities in achieving their goals by working with students and faculty members in three key areas: in-class or remote learning resources, test and exam accommodations, and campus access.
"When students register with our office, we look at the program they're in, their goals and objectives at the University, and see what kinds of challenges or barriers a student might be experiencing to find ways those barriers can be removed or changed," says Carolyn Christie, the Director of SAS. "We always want to look at an individualized accommodation plan to see what would work for a particular student."
With the abrupt transition to remote learning last year, SAS quickly adapted to the situation and successfully implemented alternative ways to provide support for students. The office continues to help students and faculty members optimize various aspects of the virtual learning environment.
As companies provided free access to their assistive technology and programs, SAS alerted students and provided training opportunities as they navigate virtual lectures at home. In addition, the SAS Exam Centre remains available to help students organize test and exam accommodations. Although the staff are not available for online invigilation through the remote learning period, they are staying on call during a test or exam period in case unforeseeable obstacles emerge.
While SAS staff continuously advance the office's mission, Christie notes that volunteers are also crucial to that progress. The Volunteer Notetaking Program connects student volunteers with students requiring assistance in taking lecture notes. She adds that the program has positive impacts on the students receiving notes as well as the notetakers. For instance, a student remarked that he excelled in his courses with the help of notetakers, while a volunteer noticed an increase in her motivation to attend and stay attentive in class.
"We recruit about 500 volunteers per term if not more," Christie says. "We're always looking for more volunteers."
SAS also launched a student mentor program that allows students with disabilities in the upper levels of their degree to mentor new students with the office, enriching the quality of connectivity between peers. Christie emphasizes: "It's all about students with disabilities – for and with."
On the topic of services that SAS students benefit from the most, Christie highlights: "it's the feeling of support and connecting with someone who understands what they're going through, and that we're willing to help."
Students with disabilities are encouraged to reach out to SAS as early as possible. "If you're not sure how some of the academic requirements of the program might pose some barriers, connect with our office to talk about it," Christie says.
Although SAS staff are working remotely during this time, students can still connect with the office by phone, email, or video conferencing. Contact information for Student Accessibility Services and additional resources can be found on their website.