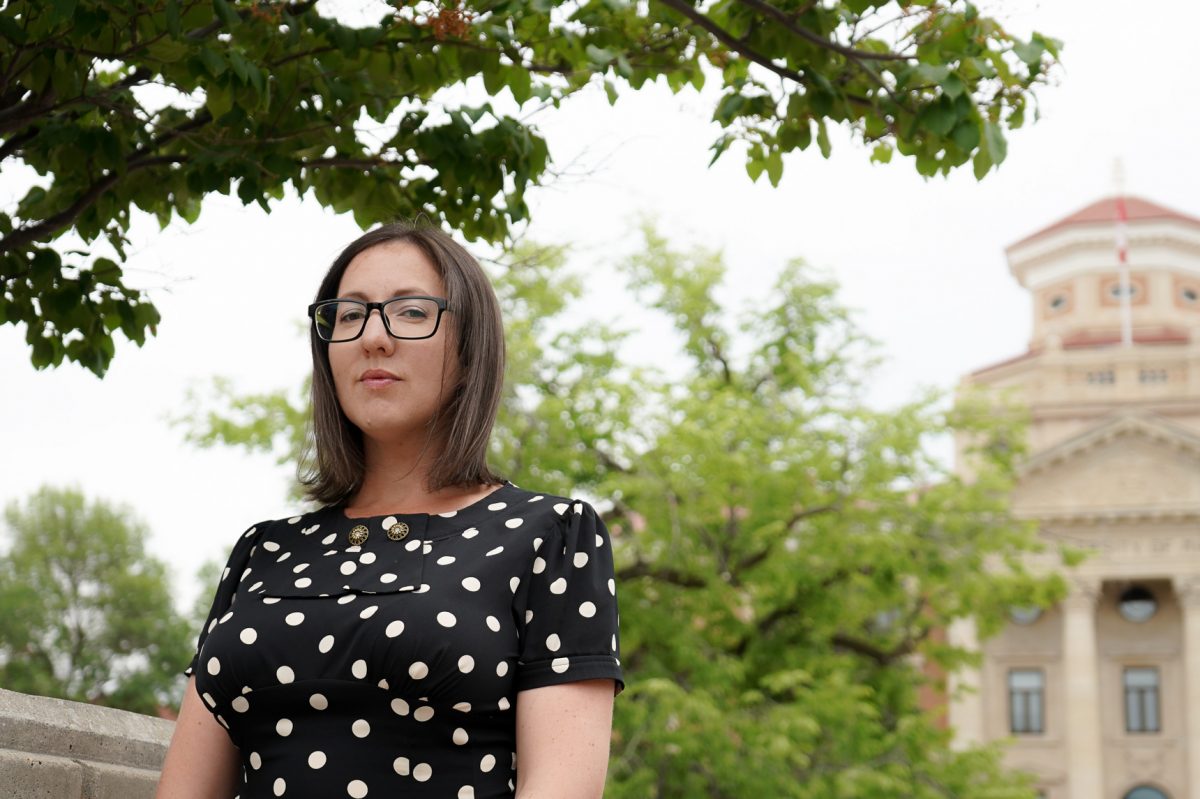 Faculty of Social Work advisor receives 2023 Advising Excellence Award
June 28, 2023 —
Congratulations to Julia Florek Turcan, Academic Advisor/Cohort Advisor in the Faculty of Social Work, who has been awarded the 2023 Advising Excellence Award. The award recognizes a full or part-time staff member who goes above and beyond in their contributions to students' development and experience at the University of Manitoba.
Florek Turcan, who advises students in the Distance Delivery program, was selected for her leadership and dedication to students and her ability to make sure students are cared for as they navigate the sometimes-complicated path to a degree. She has worked closely with Indigenous Child and Family Services agencies to implement a Bachelor of Social Work (BSW) Cohort in Southern Manitoba, bringing the BSW program into the community through a blended model of online and face to face classes. She was a key member of the team whose goal is to make the BSW program accessible to everyone by proposing changes to remove barriers to admission for potential students.
"Julia is passionate about ensuring that students have resources that decrease stress and help adult, mature learners manage their time in an effective manner. Her creativity ensures high levels of student engagement.", says Joan Churley, Distance Delivery Program Coordinator.
Julia is known as an advisor who recognizes the struggles that many students face such as personal, socio-economic and geographic barriers. She works effectively within existing systems to affect meaningful change to ensure student success.
"I have been in contact with Julia since 2022, when I found out about the Distance Delivery Southern Cohort program. I reached out many times to Julia to inquire about the program. She was able to provide me with detailed information about the program, the steps involved to apply and what timelines they were looking at to get the Cohort started. I always appreciate her quick responses and the pleasant tone. Julia was with me every step of the way…" says Jacklyn Desharnais, Student.
Julia says that by doing significant and creative outreach, travelling to meet students face to face, meeting with students at the UM campus and creating online modules and conducting virtual meetings, she is able to establish relationships and trust with students.
Recipients of the Advising Excellence Award receive $300 to put towards professional development.