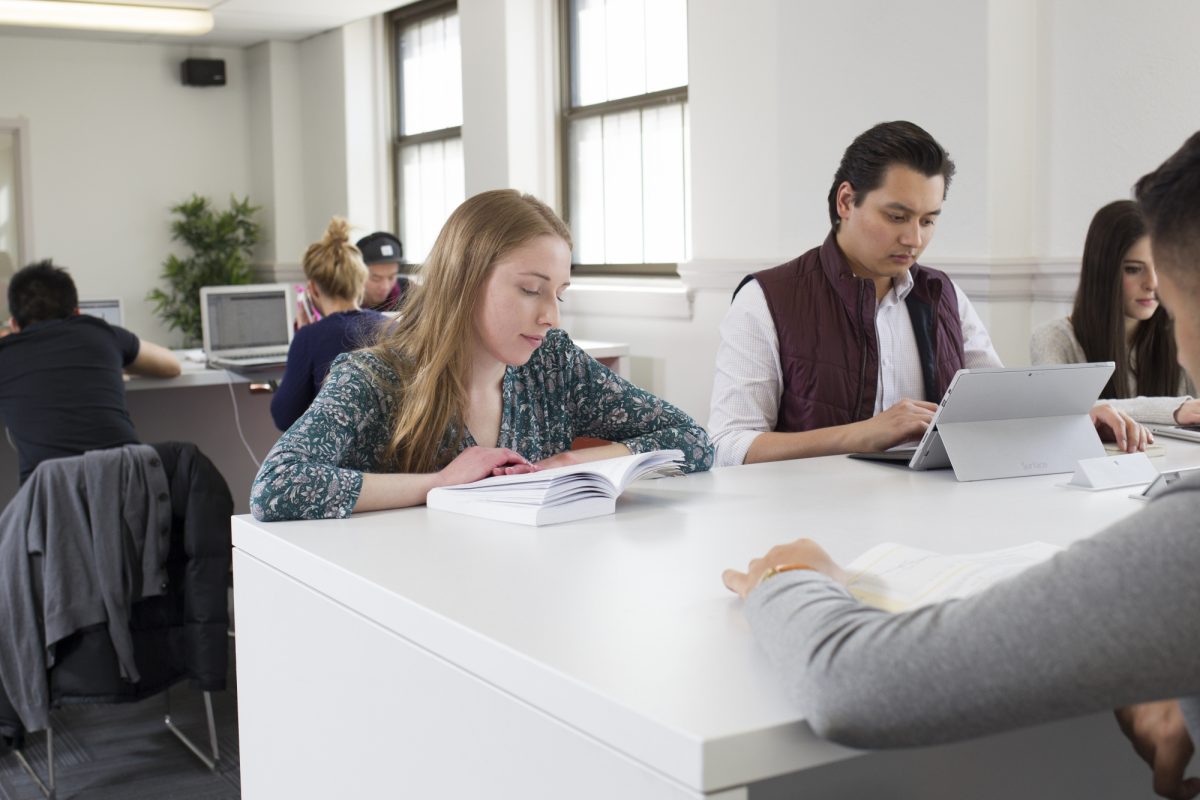 Counselling on campus
September 12, 2019 —
The UM's Student Counselling Centre (SCC) offers a variety of counselling options for students. All of the following options are free to all students of the University of Manitoba, and confidential.
How do I access a counsellor?
Students wishing to meet with a counsellor for a one-on-one session at the Fort Garry campus start by dropping by for a first-come, first-serve, initial intake counselling meeting. In that meeting the counsellor will help you access the right type of counselling for you, whether that is attending a workshop, group, individual counselling or being referred to another service on or off campus.
What are workshops?
Workshops are a form of counselling where students with similar experiences and challenges come together to learn and develop skills under the direction of a professional counsellor. Workshops are available to you each weekday with no waiting period, and there's no commitment beyond a single session. The SCC offers workshops every day of the week on the Fort Garry campus. In a workshop, you'll do more listening than talking – so if you aren't comfortable sharing in a group setting, no problem. Topics include relationships, identity, coping with stress, and many more. Click here for a schedule.
What is group counselling?
Group counselling is a form of therapy where people with similar experiences/challenges come together with a professional counsellor. The counsellor runs the group but generally everyone contributes in some way, either by listening to others and/or talking themselves. When you sign up for a group, you are generally committed to a weekly meeting with the group for 4-6 weeks. Topics include health and substance use, relationship dissolution, anxiety and depression, and more. Click here for a schedule.
How can I use the Healthy U office hours?
Healthy U is a group of trained student peer educators who can meet with you one-on-one in the SCC on Fort Garry campus. Healthy U educators specialize in health and wellness topics such as anxiety and stress management, relationships, sleep, diet, sexual health, digital technology use, and much more. To connect with a Healthy U peer educator, drop by the SCC starting in mid-October between 9:30 a.m. and 3:30 p.m. or call the SCC to find out when they're available.
Where do I find the Student Counselling Centre?
On Fort Garry campus, the SCC main office is found at 474 UMSU University Centre, and on Bannatyne campus, counselling services can be accessed through Student Services at Bannatyne Campus, found at S211 Medical Services Building. All student can call 204-474-8592 anytime to talk to someone from the SCC.
To learn more about the SCC, visit the website.