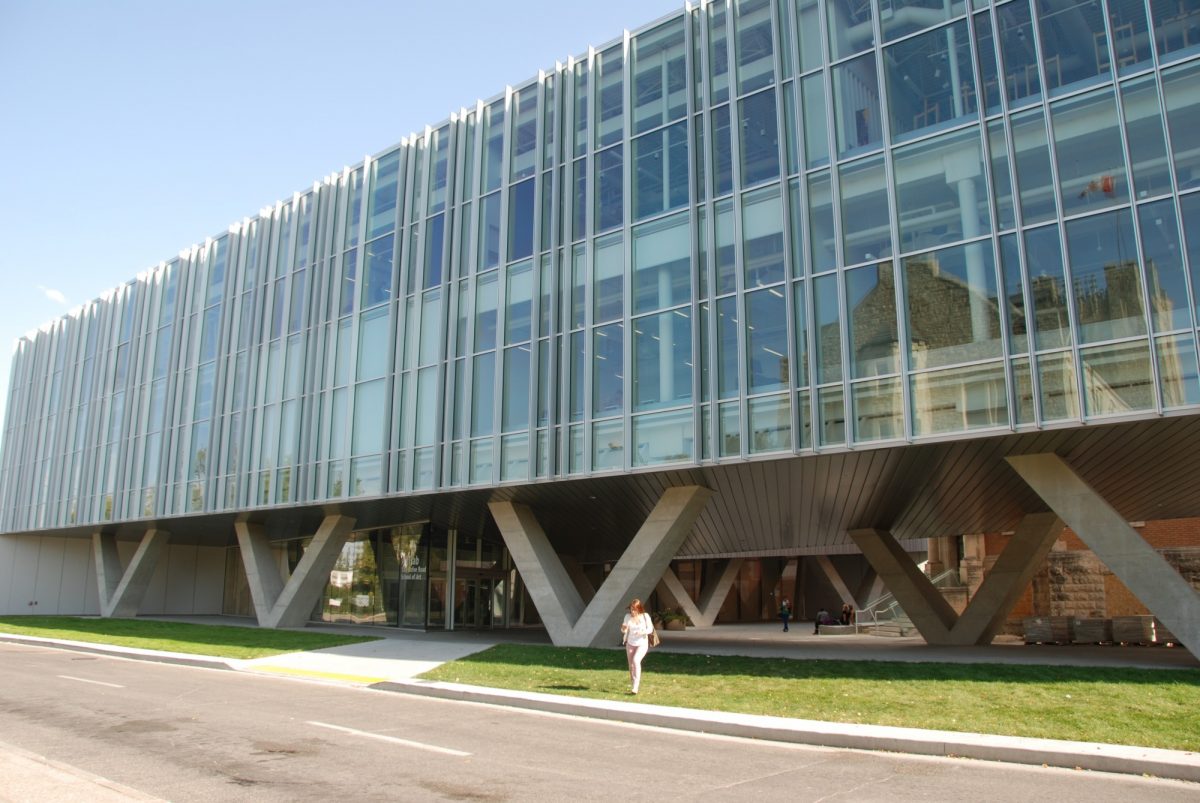 Congratulations to the recipient of the 2021 Olive Beatrice Stanton Award for Excellence in Teaching
June 15, 2021 —
Sarah Ciurysek brings a powerful and positive combination of support and challenge to her students of photography, multimedia and land-based art. She's creative, dynamic and immersive when teaching studio courses to undergraduate and graduate students in the School of Art.
In 2017, she brought a group of 10 students to Churchill, Manitoba by train from Winnipeg for an innovative experiential learning opportunity. The journey served as more than simple transport. Taking about 40 hours each way, the intentionally-intercultural group of students met fellow passengers and deeply connected with one another.
Upon their return to Winnipeg the students' artwork was installed at The Forks. For an undergraduate student, an exhibition is already quite unusual, let alone one that is hosted by Parks Canada and open to the thousands of visitors who frequent The Forks in the summer.
It's this kind of out of the box thinking that Ciurysek's students love and is but one example of her teaching practice. Her students praise her for offering experiential learning, land-based education, and her decolonizing approach to art curricula.
As the lead faculty member in photography at the School of Art, Sarah works extensively to maintain and improve the photography program. She contributes substantially to curriculum design through her innovation and connections with students. She also supports the School's highly relevant and rigorous MFA program. As a member of the School's academic administrative team, Ciurysek brings her creative ideas to further enhance the School's teaching and learning experiences.
With her connections to the art community in Winnipeg, Ciurysek has established an annual student photo show at PLATFORM Gallery, working with students to teach them how to hang artwork, promote the exhibition and work with gallery staff.
Ciurysek's influence and generous mentorship are demonstrated by the incredible work that her students produce and exhibit in both group and solo exhibitions as students and following their graduation.
As a visual artist Ciurysek uses photography to explore the relationships we have with the land. She uses the full complement of analogue, digital and hybrid photographic practices to examine the boundaries and impact of images.
Her own artwork has been exhibited across Canada, in the US, UK, Austria and in South Africa, inspiring her students to share their art beyond what they might think is possible.
The University of Manitoba is proud to honour Sarah Ciurysek with the Olive Beatrice Stanton Award for Excellence in Teaching.