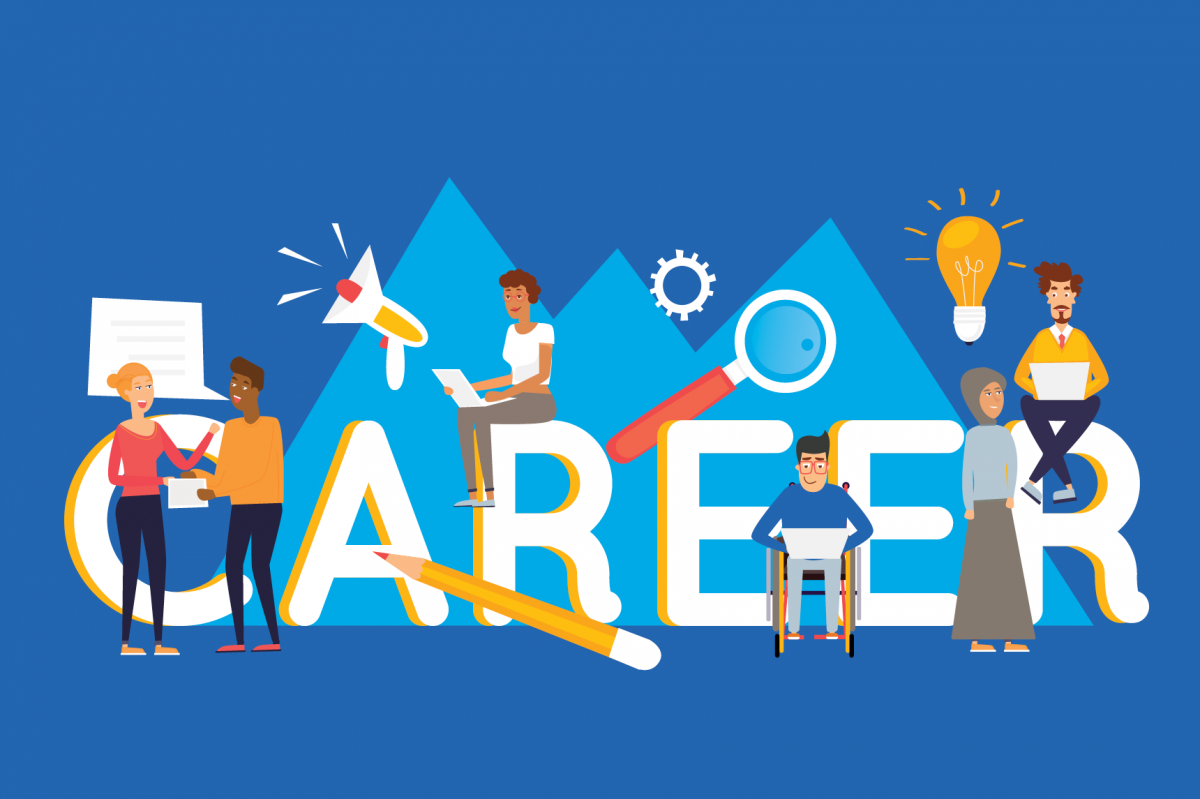 Get Ready for Career Month November 2023!
Check out the workshops and programs available throughout November.
October 23, 2023 —
Career Month is November 1-30, 2023
Every year Canadians across the country take part in Career Month. The University of Manitoba is hosting 30+ events and workshops this year so there is something for everyone! Whether you have your career path all mapped out, are unsure of what steps to take along your career journey, or are somewhere in between, there is an event for you!
Career Month can connect you with experts and opportunities to engage in your career planning. From the kick-off event to the volunteer fair, Career Month is your opportunity to explore career pathways, and help connect you with experiences that will build your marketable skills and extend your network. Visit the Career Month webpage to see what is happening each week in November.
Career Month Kick-off
Join Career Services and UMSU on November first on the 1st floor of UMSU University Centre for coffee and to learn about the 30+ Career Month events.
Volunteer Fair
Check-out the Volunteer Fair supported by Career Services, Volunteer Manitoba and UMSU on Nov. 2 to find opportunities to develop skills and explore interests.
Undergraduate Research Opportunities at Bannatyne Campus
Are you a curious undergraduate student interested in paid research opportunities on the Bannatyne campus, especially during the summer? Join our Zoom info session on November 14th, Undergraduate Research Opportunities at Bannatyne Campus, to learn more. Connect with professors from various fields like neuroscience, cell biology, and more. Discover application tips, timing, and the career benefits of undergraduate research.
Career Services Open House for Students & Staff
On November 16th Career Services will l host an open house at 474 UMSU University Centre for both staff, faculty and students. UM staff, Learn about our services to support strong student and industry referrals. Ask us about classroom visits and in-class workshops on the topics of career planning, resume and cover letter development, job search and more. Um students, learn how we can support you throughout your studies. Check out our in-house resources. Learn more about some of the services you may not be familiar with.
Career Workshops
Attend one or more of the career workshops offered to boost your skills. They include:
(Re)Storying Your Career
Resumé and Cover Letter
Marketing Your Foreign Credentials
Understanding Your Career Preferences
Remember your career starts before your graduation. Start to engage with your career by planning ahead, keeping your eyes open for opportunities and creating opportunities for yourself during your degree. Career Services is here to assist! When you have a direction and enlist the support of others, you will feel more confident and will have increased success meeting your goals.
To learn more about all the Career Month events check out the Career Month calendar and register on UM Connect your one stop to access information on all Career Services' events.