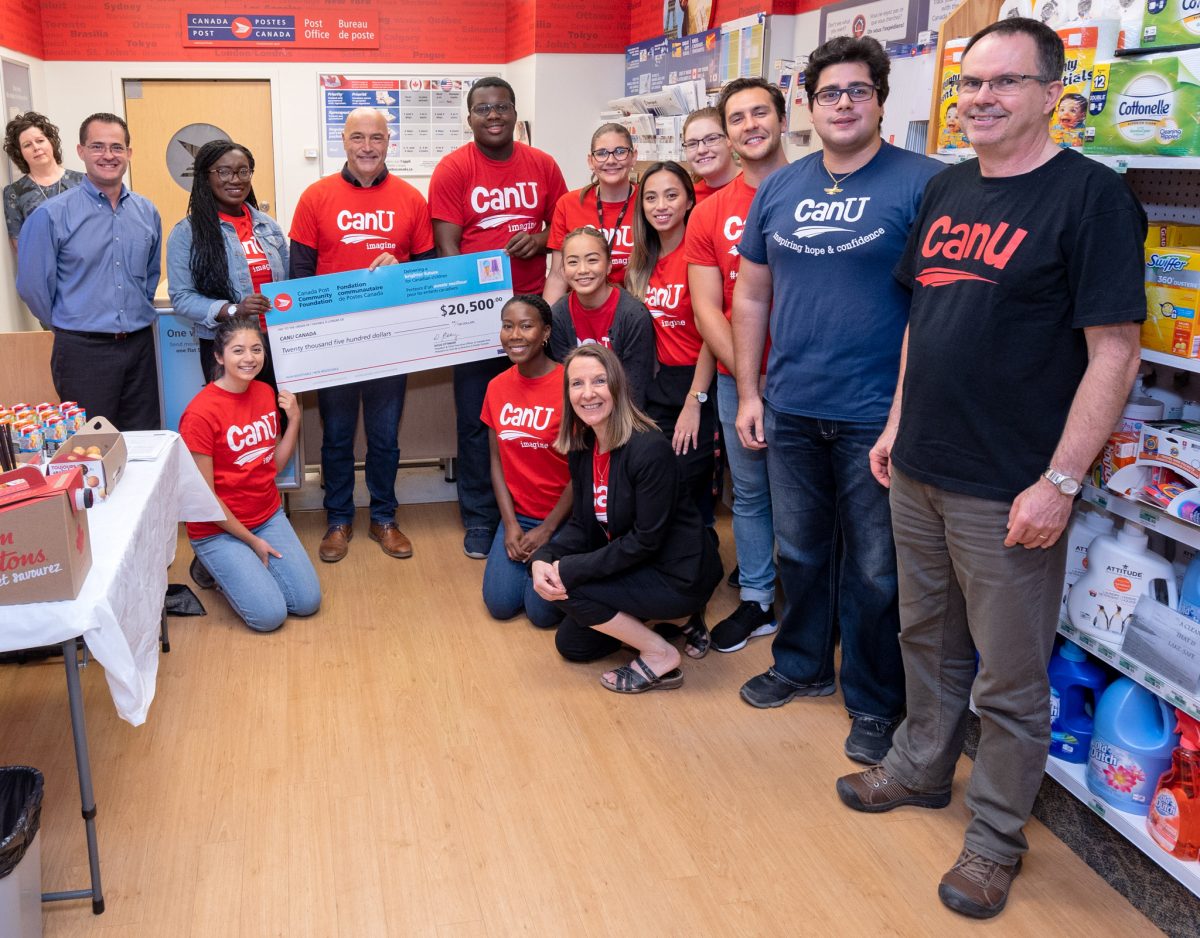 Canada Post supports CanU mentorship program
Over $20,000 to support CanU nutrition, transportation
October 9, 2019 —
A $20,500-Canada Post grant will provide a youth mentorship program with support for technology, transportation costs, as well as nutrition and food services programs, said CanU founder Roger Berrington.
"We feed every kid that comes to CanU, every time they come—either through a nutrition program, or food-services program," Berrington said at a cheque presentation event held at the University Centre post office.
"We're really honoured to be a part of this. CanU is proud to be affiliated with Canada Post and the idea of supporting kids with great potential in our community."
A part of a Canada Post Community Foundation program, the grant represents a portion of $1.2 million invested in 118 community groups nationwide this year. Money raised each year stems from the sale proceeds of specific foundation fundraising stamps.
"These funds will help organizations like yours build better, safer and more supportive communities for Canadian youth, said Canada Post retail business manager Jason Candaele. "Canada Post employees, partners and customers make a difference for children in our communities coast-to-coast."
A mentoring and leadership-development program, CanU introduces Winnipeg youth to the dream of a post-secondary education through programming on campus. Since its inception nine years ago, CanU has grown to partner with over 60 schools, working with more than 800 youth.