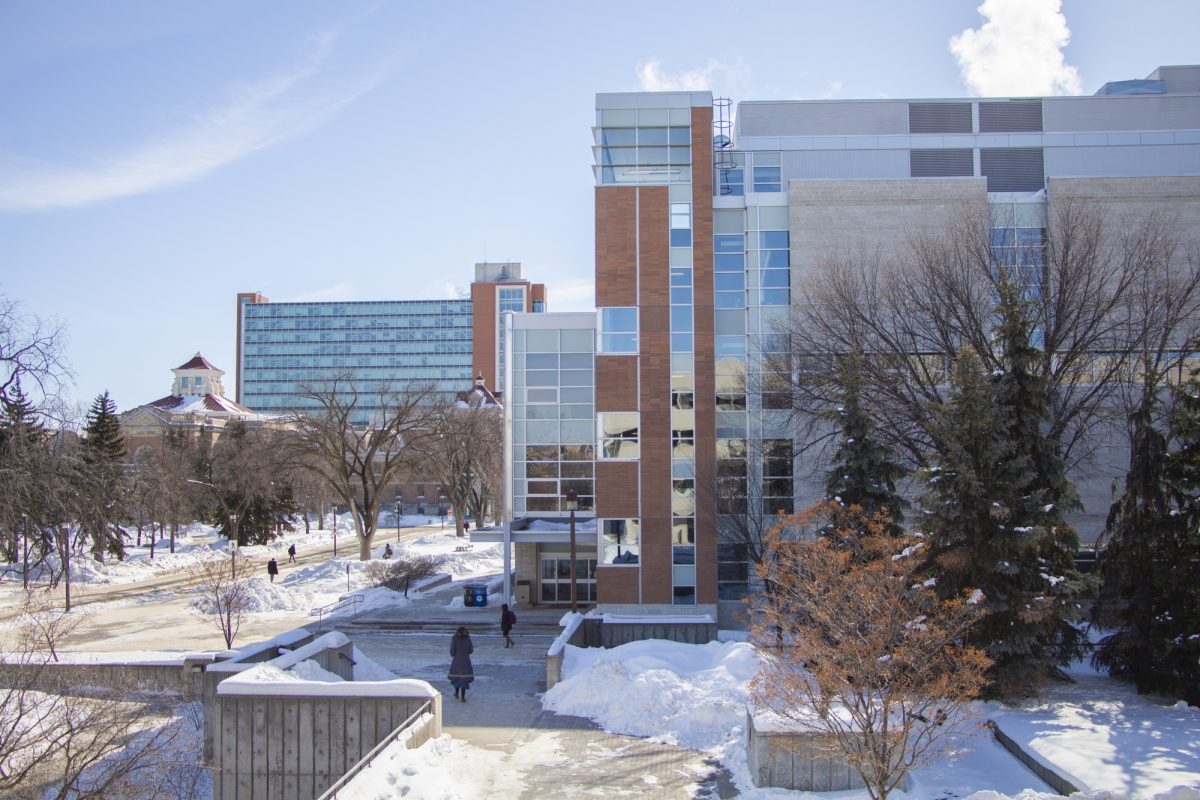 Building a stronger future
Catching up with two Schulich Leaders
June 29, 2020 —
Since 2012, the University of Manitoba has awarded two Schulich Leader Scholarships each year to incoming undergraduate students enrolling in the Science, Technology, Engineering or Math (STEM) areas of study. The scholarship program – with awards valued at $80,000 and $100,000 – encourages promising high school graduates to embrace the STEM fields in their future careers.
As we announce the 2020 recipients, UM Today caught up with two past recipients of the prestigious scholarship.
Viktor Popp remembers shaking from excitement when he received a call from the University of Manitoba four years ago, advising him he received a scholarship.
"In 2016, I am not sure I truly understood what receiving the Schulich Leader Scholarship meant; it was an overwhelming moment," he recalls. "Today, I have come to understand the blessing of receiving such an award."
Popp pursued an initial interest in biosystems engineering until 2019, when he transferred to mechanical engineering in the UM's Price Faculty of Engineering. The move followed a stint at an agricultural equipment company the previous year, which, according to Popp, involved a fair amount of field work that grew his interest in mechanical systems.
"I really liked working in the engineering testing department, because it sees the more abstract portion of engineering – namely, idea generation and design – become concrete and validated as a product is being tested," says Popp, who grew up on a farm near Erickson, Man., and is set to graduate from UM in 2022. "Innovation is happening right in front of you."
Popp's potential future plans include a master's degree and engineering position that "occupies the crossroad between the immaterial ideas and material prototypes." He also hopes to continue to add to his book pile, a newly discovered hobby. "I am catching up on some childhood classics that eluded me growing up," he says, adding he also recently finished a book about the history of the digital revolution.
He is grateful for the Schulich Leader Scholarship opening up opportunities for him, such as the chance to participate in the Engineering & Commerce Case Competition, where he joined the UM team on two occasions.
"I am quite thankful to the Schulich Foundation for providing me the chance to focus on my academic study and participate in extracurricular activities without financial worry," he says.
2017 Schulich Leader Bailey Paziuk encourages all eligible students to apply for the Schulich Leadership Scholarship, who says receiving it was "pretty life-changing" for her. She remembers her experience in her graduating year of high school, when she was "so stressed about paying for university, and researching and applying for scholarships day in and day out."
"This scholarship not only ended my financial stress, but it was also very validating," she continues. "It made me feel like my hard work had paid off in the best possible way."
Like Popp, Paziuk grew up in a small community: Ste. Rose du Lac near Dauphin, Man. In 2017, she made the move to Winnipeg to attend UM and entered biosystems engineering in the Price Faculty of Engineering, where she continues to explore potential areas of specialization.
When starting at UM, she expressed a strong interest in designing and developing mechanisms to treat and aid patients of autoimmune diseases – and possibly designing artificial organs – but is also considering other options within engineering as she advances in her studies.
"The further I get into my degree, the more interested I am becoming in the environmental sector rather than biomedical," she says, referencing a positive experience working at a watershed in her hometown over a few summers. "But I still have a couple of years left before I graduate, so nothing is set in stone."
Receiving the scholarship allowed Paziuk to focus on her academics and extracurricular activities during her time at UM, for which she continues to remain appreciative.
"I would like to once again thank the Schulich Foundation and UM for everything this scholarship has done for me," she says. "I really didn't think I had a chance at being chosen to receive it, but I applied anyway – and here I am today."