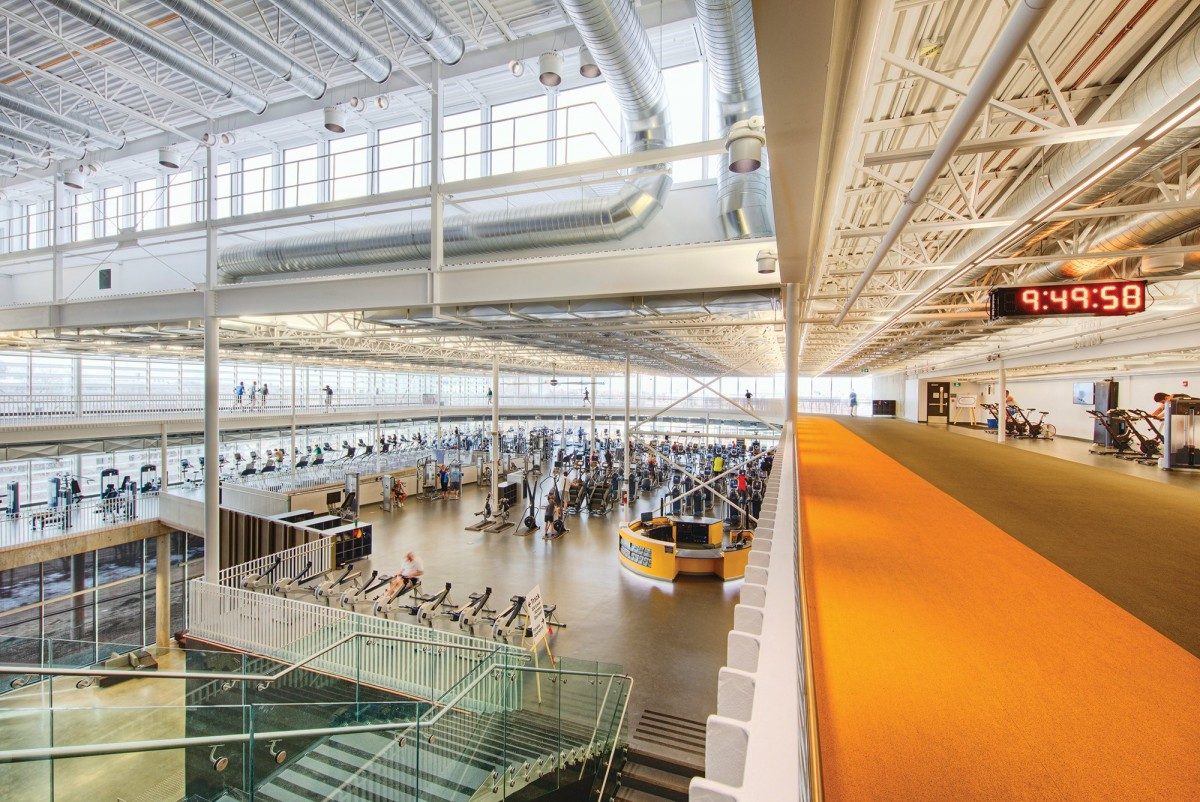 Achieving workplace balance
Live Well @Work celebrates faculty and staff health and wellness
June 19, 2017 —
This piece originally appeared on LinkedIn's Pulse network.
There are a range of benefits people value at their place of work. For some, it might be a great pension and medical plan, for others it might be flexible holiday times, or even a chance to bring their dog to work. For me, I value the opportunity to fit a workout into my workday.
As a former Olympic swimmer who dedicated 20 years to competitive sport, finding time to exercise is key to my mental and physical wellness. I crave the ability to elevate my heart rate and challenge myself.
So when I started working at the University of Manitoba five years ago I immediately signed up for a gym membership to take advantage of the lunchtime opportunity to visit the "Gritty Grotto". The chance to run, participate in a fitness class, use a cardio machine and get it all done in the middle of the day is one of the biggest things l love about working at the U of M.
When the U of M opened the Active Living Centre in 2015 my lunchtime workout routine moved to a whole new level. I've traveled the world and visited many athletic facilities and can honestly say that the University of Manitoba's Active Living Centre ranks at the top of my list as a workout facility. The four-level building includes a high-performance training facility, an indoor running track and a 12-metre climbing wall. The facility is also home to a research centre, strength and conditioning facilities, and three group workout studios. As the largest active living facility in Manitoba the open-concept building and bright glass exterior provide an amazing view of our campus.
The University of Manitoba is celebrating its annual Live Well @Work week from June 19 to 23 and I take note of this week every year as working at the U of M has helped me live better. To some, getting sweaty over the lunch hour sounds crazy, but for me the mental break is key for my productivity and overall happiness.