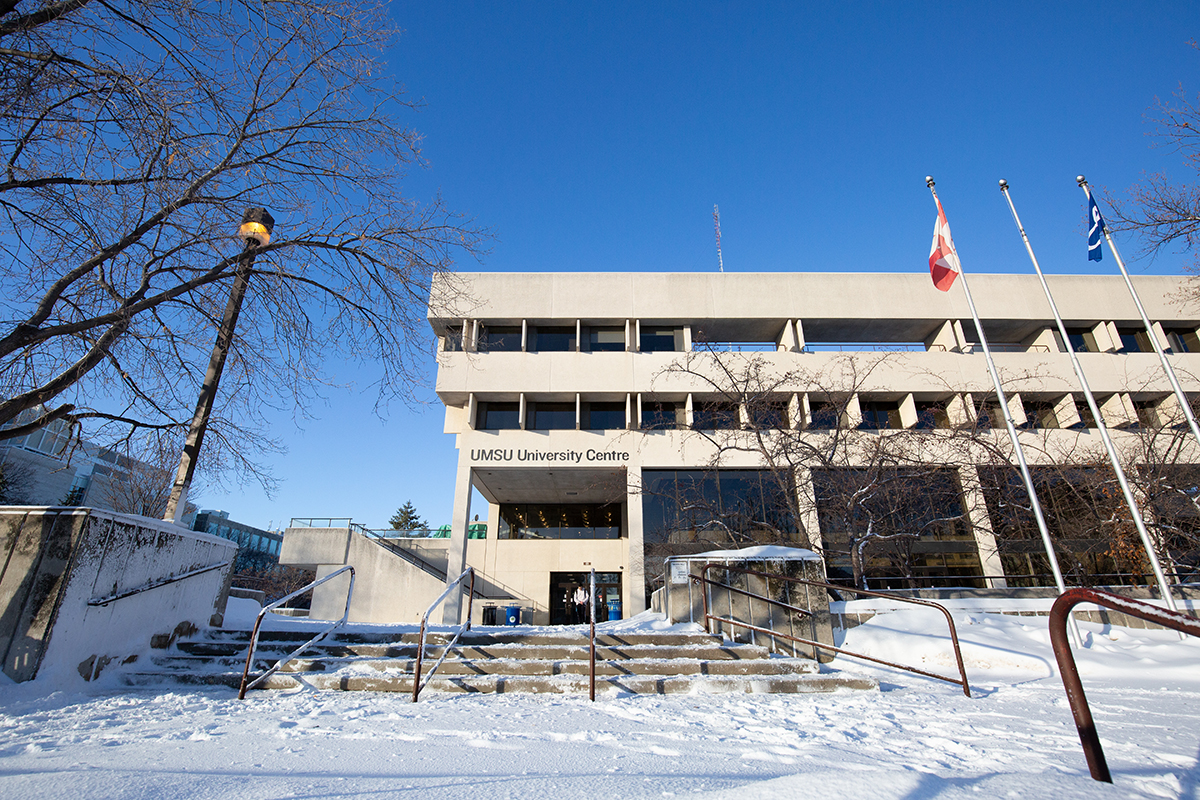 A Winter Term welcome for 2022
Vice-Provost (students), Laurie Schnarr welcomes students as Winter Term kicks off on January 24.
January 24, 2022 —
Welcome to Winter Term 2022! I hope this finds you ready to start an exciting new chapter in your academic career.
Many of us had hoped to begin this term with the return to in-person classes so I know some of you are disappointed to continue attending classes remotely. After nearly two years since our pivot to remote working and learning it disappoints me, too, but please know that these decisions are not made lightly. In planning our way forward, the university considers all potential impacts, and will always be guided by science and our public health experts.
As we continue to navigate this ever-evolving situation, I will provide you with regular email updates so please be sure to monitor your official UM inbox throughout the term. I encourage you to also follow @umstudent on Instagram and check UM's COVID-19 website for updates.
Though we remain off-campus for now, there are still many opportunities to have fun, meet people, and enhance your studies, some of which I have listed below. If you're having difficulties – academically or personally – please take advantage of the many supports we have in place for students. Your UM community is here for you.
Continue your studies remotely. From now until the end of the Winter Term break on February 26, all non-essential activity will continue remotely. In select cases where you may be required to be on campus, the University will provide you with medical-grade masks (where physical distancing is possible) or KN95 masks and disposable eye protection (where physical distancing is not possible). These items will be available at your specific classroom locations. Three-ply medical masks are also available at the Elizabeth Dafoe Library on Fort Garry campus.
Study spaces are available for students who need to manoeuvre between in-person academic activities and remote learning. These spaces will be maintained in accordance with the university's heightened cleaning protocols.
Elizabeth Dafoe and Neil John Maclean Health Sciences Libraries are open for UM students, faculty, and staff. Visit our COVID-19 updates for current library hours and service details. Need help? Just Ask Us or make an appointment with a librarian. Access the collections and other library services online.
Boost your physical and mental health with Recreation Services. Intramurals is back for Winter Term, so be sure to register your team by January 26. You can also book a trial-week in any adult instructional program during the week of January 24 or drop into a REC club for free and see what interests you. Not ready for in-person workouts? Visit the Virtual health and fitness page for workouts you can try at home. Find all the details in the Recreation Services monthly update.
Make sure to focus on your wellness – especially now. Whether you are looking to add some tools to your self-care toolkit or need immediate help, there is support for you throughout your studies, regardless of your level of need.
Get involved with Indigenous student programming including holistic programs, services and supports for First Nations, Métis and Inuit students. Follow the Indigenous events calendar for cultural learning and other activities like the weekly virtual Sharing Circles with Elders-in-Residence. New this year are Two-Spirit (2S) Sharing Circles ­– the next one takes place on January 28, with more to be confirmed soon.
If you are a first year student at UM, be sure to check out UM Commons, your gateway to academic resources, student communities, programs, and activities designed especially with the needs of new students in mind.
For those of you who are international students, there is also a wide variety of programming, resources and individualized supports available to you. For specific details, and information on the many ways to get involved, like the Culture and Connection series, visit the International Centre website.
Don't forget that Student Accessibility Services is here to provide supports for students with disabilities. If you need help and support as a student, be sure to register or review the accessibility resources on their website.
I wish you a successful Winter Term, and look forward to checking in with you throughout the coming weeks.
All my best,
Laurie
Laurie M. Schnarr, MA (she/her)