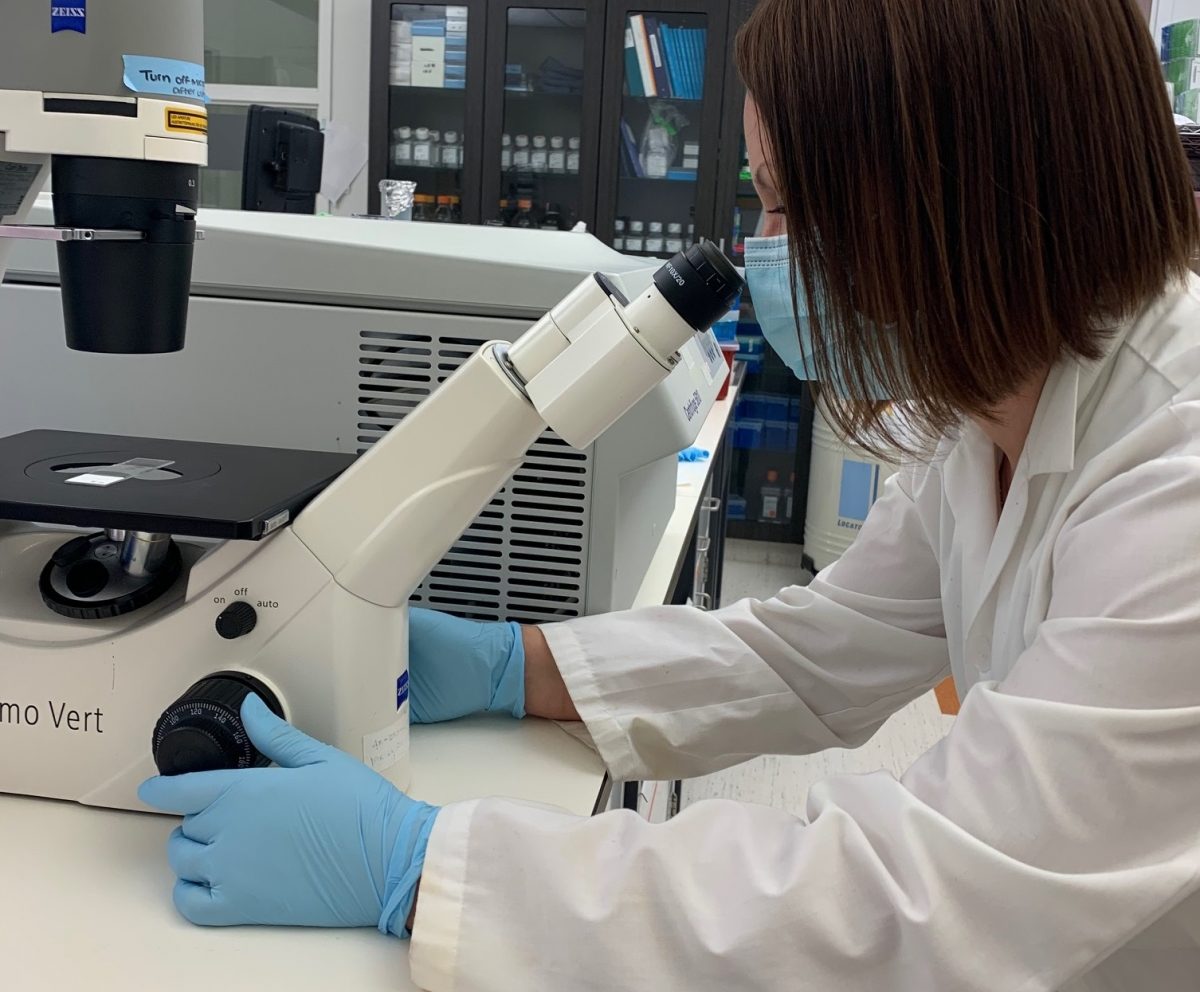 A gradual and safe return begins for the UM community
Precautions we are taking as approved activity resumes
July 28, 2020 —
Units across UM are working together towards a coordinated and gradual return of activity for our campuses for students, faculty and staff since the threat of the coronavirus pandemic forced the closure of facilities on March 23.
Over the past several months, UM has cautiously resumed critical research and essential activities on our campuses, while ensuring a strong focus on health and safety.
See the COVID webpage for more information.
A phased approach
UM has developed a phased approach to the recovery of activities on our campuses.
Phase 1: March 23 to May 31 saw the initial closure of UM facilities due to the threat of COVID-19 with only essential, approved work taking place on our campuses. Spring term classes and student services — and even Spring Convocation — continued online.
Phase 2: June 1 to August 31. Thanks to our dedicated professors and instructors, the University experienced a successful transition to remote delivery of the summer term. The University continues to operate with limited on-campus activity, and is planning for the gradual and safe resumption of additional on-campus activities in preparation for the fall term. Priority for on-campus activity has been given to supporting UM's teaching and research mission, and details of all proposed activity on campus have been carefully reviewed and approved prior to taking place. Specific safety protocols are situation-specific and are reviewed/approved for each activity and facility.
Approximately 3,000 researchers are now working on approved, critical research in UM facilities to approved safe occupancy levels, all employing protective measures informed by Manitoba Health and Health Canada guidelines.
[Top photo: Dr. Tamra Werbowetski-Ogilvie, an associate professor of biochemistry and medical genetics in the Max Rady College of Medicine and a Canada Research Chair in neuro-oncology and human stem cells, now wears a mask in her lab. Read more about limited lab reopenings here.]
Phase 3: September 1 to December 31 (Fall Term) & Phase 4, January 1 to April 30, 2021 (Winter term). On May 13, 2020, the University announced that the majority of courses for the Fall Term would be delivered by remote learning. In exceptional cases, in-person instruction or assessment has been approved, with extra safety protocols being put in place.
Working remotely is still preferred where possible and practical; the health and safety of students, staff, faculty and visitors remain as the overarching priorities.
Recovery Working Group guides UM reopening
All on campus recovery activities are in keeping with the University's stated principles and its recovery plan as created by the COVID-19 Recovery Working Group (RWG).
The RWG was established in May with representation from Faculties, Provost Office, Administration, Libraries and Ancillary Services, and has been working with staff and faculty across all units to ensure a planned, consistent approach and to allocate support resources where needed.
UM COVID-19 Guiding Principles and Prevention Measures inform all recovery planning. All on-campus(es) activities and plans are reviewed and approved with priority given to supporting UM's teaching and research mission. The process for resuming activities is also informed by the stated principles and plan.
See the COVID Recovery and Prevention webpage for more information.
Areas to reopen with safety measures in place
Staff have been working tirelessly to ensure the safety of the UM community in advance of the fall semester. Measures include implementing signage and additional cleaning and sanitization protocols as per Manitoba Public Health regulations.
Safety measures such as hand-washing, physical distancing, and enhanced cleaning and disinfection processes for individual workspaces are required to ensure your safety and the safety of others. Caretaking Services will be working diligently to provide enhanced cleaning in common areas, washrooms, hallways and elevators. Every person that comes to campus also has a role to play in keeping the community safe by following the safety and prevention measures put in place.
Specific safety protocols are also are reviewed for each activity and facility.
Please refer to the COVID Recovery and Prevention webpage for UM recovery plans and health and safety guidelines, including COVID-19 prevention.
Re-Opening the Active Living Centre
Active Living Centre re-opened on Monday, July 27, at approximately 25 per cent capacity. The Active Living Centre supports UM's commitment to active living and wellness of our entire community. Upon re-opening, the health and safety of members and staff are top priority in order to meet—and exceed—government regulations.
Information about using outdoor spaces will also be available in the coming weeks.
Creating a planned response to potential COVID-19 cases
A Response Committee has been formed to work with Manitoba Public Health and UM faculty, staff and students if a positive case is identified in our community. UM will respect privacy protocols while ensuring timely communications that support the health and safety of our University community and limit the spread of COVID-19. The committee will ensure an immediate, organized and respectful response.
See the COVID Recovery and Prevention webpage for more information on recovery plans.