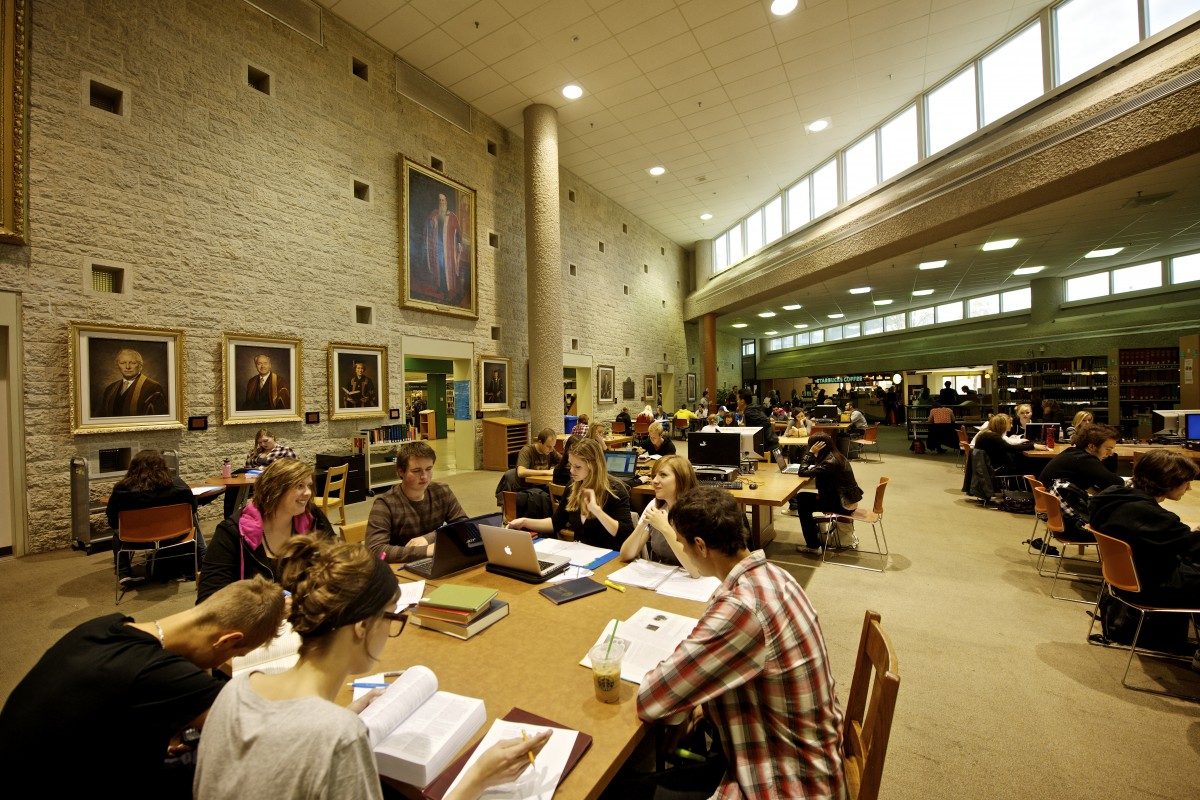 Six suggestions to improve work-life balance
Working while attending university provides benefits beyond financial compensation
November 14, 2019 —
Working while attending university provides benefits beyond financial compensation. From a career perspective, having a job helps you develop new skills, create a professional identity and generate references to support future job applications. At a personal level, work experience teaches us about our aptitudes and interests and can inform our future career plans. Despite these benefits, finding a way to balance work, school and your other priorities can be challenging. Recognizing that a manageable workload for one may be overwhelming for another, here are six suggestions to assist in managing the demands of work, school and life.
The 168 Hour Week exercise – Have you ever wondered where the hours in the week went? It is easy to lose track of time, particularly when there are so many other demands for your attention. This handy exercise offered along with a host of other study resources by the Academic Learning Centre provides an effective way to plan where those hours will go. The name draws from the fact that there are 168 hours in a week and that determining how many hours of work are feasible comes down to simple subtraction. Determining how much to spend on work and leisure starts with subtracting sleep, lectures, labs, meals, and all the other daily weekly activities and seeing what is left.
Cut out undesired distractions – It is easy to fall into a trance surveying the internet, email inboxes and the endless oceans of content offered by YouTube. And while it's important to carve out some relaxation time, problems arise when these activities distract from what you need to get done. To manage such distractions, limit technology use and focus on what matters most in life.
Search for alternative funding – With all the demands of school and life, it is easy to forget that there are many awards, bursaries and scholarships offered by both the University of Manitoba and external institutions. The University of Manitoba's Financial Aid and Awards office has extensive information on funding opportunities. Members of St John's College or St Paul's College also gain access to exclusive awards and bursaries. Finally, programs such as the Undergraduate Research Award offer both financial and employment incentives for those interested.
Align work to your academics and values – A job that runs contrary to your values or strengths can be draining, even if the hours are short. Determining values comes from reflecting on experiences, both academic and personal. Understanding our values can also help to connect work experiences to your studies and solidify your learning, making it easier to remember content come exam time. To aid in this exploration, you can contact Career Services to meet with a career consultant for assistance in identifying and prioritizing values and interests and seeing how they align with the world of work.
Take advantage of UM employment opportunities – As a University of Manitoba student, you can benefit from a wide variety of employment opportunities to help gain relevant and valued experience. You can enroll in programs like Co-operative Education and Work-study, attend career fairs and access job postings on Career Services' online job posting board, careerCONNECT. There are more opportunities than you know! You can get help with your job search through contacting Career Services to meet with a career consultant, attend workshops and access our online workbooks.
Mental health supports – Balancing school, work and everything else in your life can be stressful. For students facing anxiety, depression and other forms of stress, many on and off-campus supports exist. Information and resources are available at the Student Counselling Centre.
Remember you only have 168 hours in the week, so try to make the most of it, by making a plan and accessing supports around you.
If you would like to learn more about the world of work, Career Services is available to meet with all students, whether you are starting out your undergraduate degree or finishing your PhD!