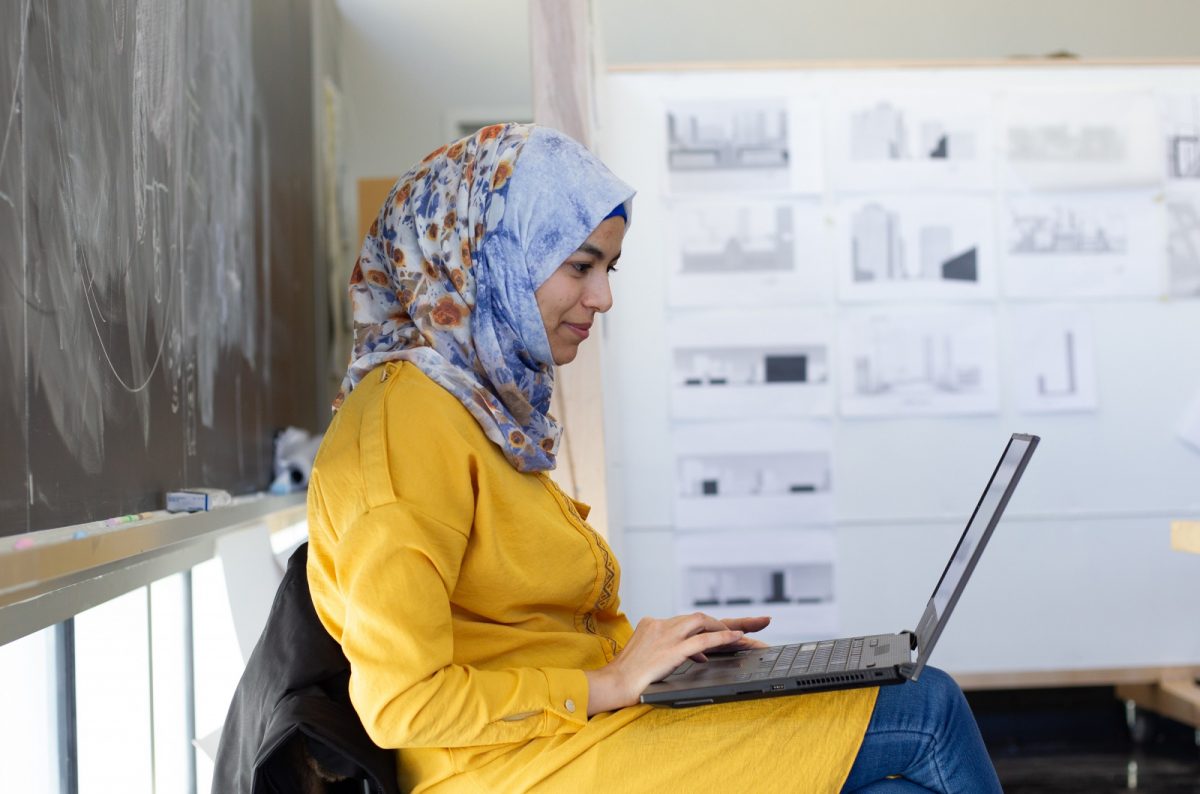 $30 million distributed to support UM students during 2019-20 academic year
Financial Aid a key part of responding to the needs of students during the pandemic
March 16, 2021 —
The University of Manitoba provided more than $30 million in financial support to students in the 2019/20 academic year, responding to an increased need for financial assistance at a time when student employment was negatively impacted, and some students faced technological barriers during the shift to primarily remote learning. In an average year, the UM Financial Aid & Awards Office distributes around $21 million, but 2020 was anything but average.
"When the campus closed down and UM switched to remote learning last March, the university was very responsive and proactive in finding funds to support students," says Jane Lastra, associate registrar and director, Financial Aid & Awards. "Within the first month, the university created various COVID-19 emergency relief funds and disbursed more than $1.4 million to students who needed extra help."
Additional funds were raised by donors and faculties to support ongoing COVID-19 emergency relief programs. From April 2020 until March 1, 2021, over $2.1 million was disbursed, helping over 4,000 students. Thanks to additional funds from the Manitoba Scholarship and Bursary Initiative (MSBI), Financial Aid & Awards also disbursed $3.1 million to students through the existing UM bursary program, helping over 4,000 current bursary recipients receive a $750 bursary top-up.
UM also responded to the unique needs of the pandemic by changing the way the UM Food Bank supports students, and by creating the COVID-19 UM Student Technology Fund. In partnership with FoodFare Winnipeg, a free contactless delivery service was made available to students in December 2020, assisting almost 200 students to date. In that same period, thanks to the generosity of donors, faculty and staff, the food bank received approximately $60,000 in donations to run the program. The Student Technology Fund, which helps students purchase a personal computer for their studies, has had three successful rounds. Since last summer, 514 students have benefited from the generosity of donors contributing close to $300,000 to the fund.
"UM is committed to the education and well-being of all students and we recognize that providing financial support, especially during a pandemic, is particularly important," says Laurie Schnarr, vice-provost (students). "We can't thank our donors enough for showing their support. Their generosity has made a significant difference in the lives of many students during these unprecedented times."
"In conversations with colleagues across Canada, they are impressed by the amount of funding UM has provided in a short amount of time," Lastra adds. "The university has gone above and beyond to allocate funds, and the money coming in from donors is inspiring. Everyone is coming together to support students."
This support has meant a lot to those who have benefited. Madhushani Ariyadasa is a PhD student in civil engineering who was first admitted for Winter Term 2020. The support she received made a big difference.
"As a new student and as an immigrant to this country, this pandemic has caused me to bear additional costs such as quarantine facilitation, buying household items for my new apartment, buying new winter wear and paying my tuition fee," she says. "The addition of the extra $1,000 CAD has helped me immensely in sorting out my financial burdens, especially the tuition fee. I really appreciate and am thankful for all the people who have supported us financially and I hope having such generous people in society will help others thrive too."
The 2020/21 academic year is also on track to be a standout in terms of financial aid and awards. As of the end of February 2021, just under $24 million had been disbursed, with more funding from MSBI and the emergency relief funds to be distributed in the coming months.
To learn more, and to apply for COVID-related financial aid, connect with Financial Aid and Awards.
To contribute to the funds that are supporting students, connect with UM's donor relations team.