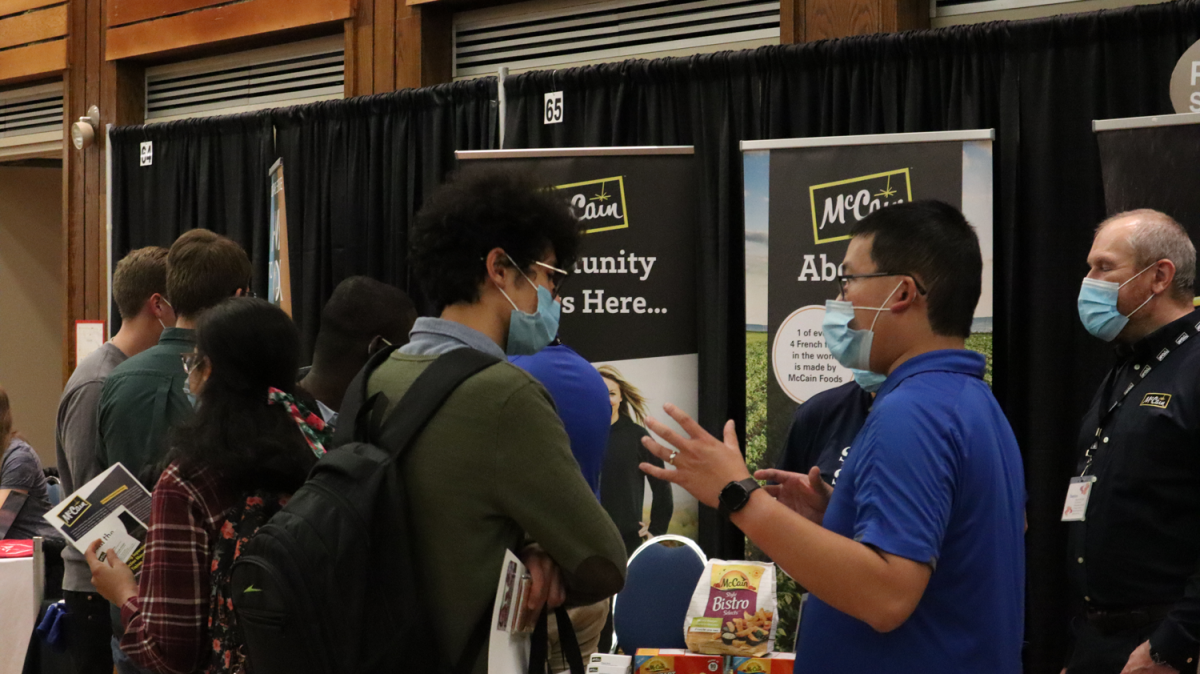 25th Annual ASE Career Fair
Bringing industry and students from Agriculture, Science, Engineering, Environment and more together!
September 8, 2023 —
When: Tuesday, October 3 | 2:00 – 6:30 p.m.
Where: Multipurpose Room (MPR), 2nd floor UMSU University Centre
Connect with more than 70 employers seeking to recruit UM students for summer and part-time positions, and future graduates for full-time employment. Learn about current and upcoming career opportunities with some of the largest employers in Manitoba, such as McCain Foods, NASF Canada, Bayer powered by Impres, KGS group and Richardson International. Check out a complete list of the 2023 ASE Career Fair exhibitors.
Whether you are looking for a job or just getting a sense of what's out there in the world of work, attending a career fair is a great opportunity to explore the connections between your degree, skills and experiences and potential career goals or direction.
For example, talking with employers and industry partners gives you a sense of the skills and competencies employers in particular fields are looking for now and in the future. Having these conversations can help you choose courses and experiences that will help you build the skills and competencies required for your field of interest. Visit the Experiential Catalogue to browse and search for experiential learning courses that help you develop these skills, competencies and experiences through hands-on and real-world learning.
Lastly, keep in mind that employers at the ASE Career Fair will be looking for students to fill summer, part-time and new graduate full-time positions. If you are looking for employment, bring multiple copies of your resumé to give to employers. Career Services is providing Career Fair Preparation workshops throughout September to help students prepare for this yearly event. Check out dates and workshops available through the ASE Career Fair page. Registration and a comeplete workshop list is through UMConnect. Career Services also provides online employment resources including the Resumé Learning Centre which educates students on resumé and cover letter development and provides samples. After review of the resources, students can receive personalized support by using the online Support Request Form.
The 2023 ASE Career Fair is a collaboration among UM Career, Community and Experiential Learning Centre (CCELC), the Faculty of Agriculture Student Organization (FASO) and the University of Manitoba Engineering Society (UMES). All UM students and alumni are welcomed and encouraged to take advantage of this free, drop-in event!