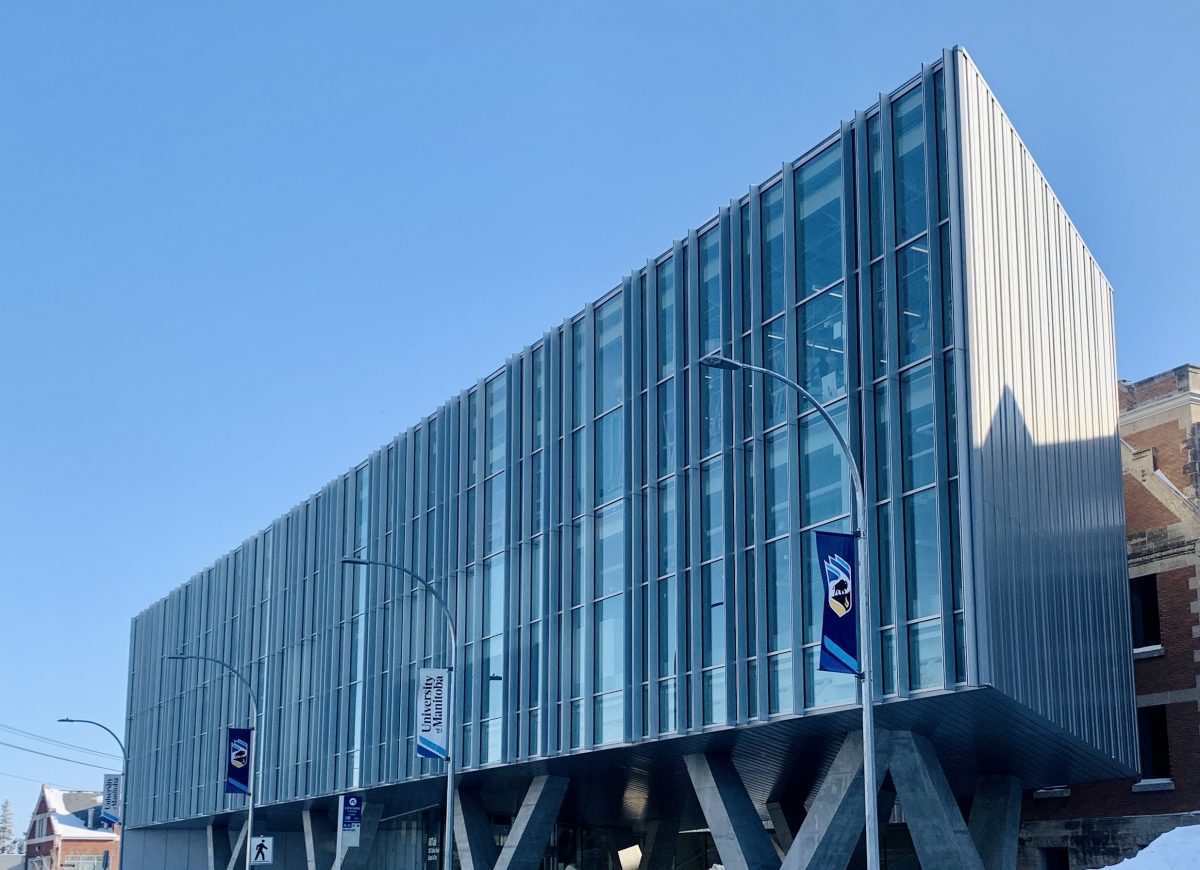 2023 BFA Honours Graduating Exhibition returns to ARTlab for extended stay!
April 12, 2023 —
The innovative and ambitious work of School of Art graduating Honours students is once again on show, and returning for its eleventh year in the ARTlab, the exhibition will run for an extended two weeks!
2023 BFA Honours Graduating Exhibition
April 28–May 12, 2023
School of Art – ARTlab,
180 Dafoe Road, University of Manitoba
Opening Reception:
Friday, April 28, 5:00–8:00 pm
A School of Art tradition, the 2023 BFA Honours Graduating Exhibition showcases the culminating work of 27 graduating honours students — the next generation of artists, designers, and scholars. ⁠The exhibit features a wide range of media and styles and includes photography, sculpture, ceramics, painting, drawing, printmaking, installation, video, and design – something for everyone!
Open Daily*
Monday–Friday: 10:00 am–4:00 pm
Saturday–Sunday: 12:00–4:00 pm
*Daily hours subject to change. Visit our website for details: umanitoba.ca/art/bfa-honours-exhibition
Parking: Weekend and evening parking (after 4:30 pm) is free in most campus lots – Check out the Campus Parking Map for lot locations.
Note: All attendees must wear a face mask in all in-door spaces when not eating or drinking (per University of Manitoba policy).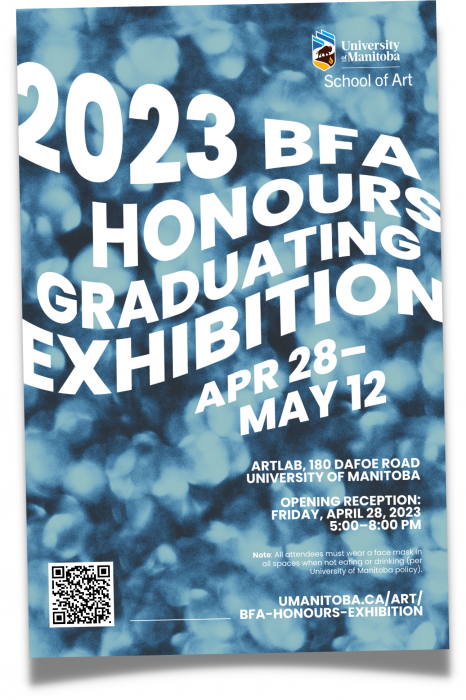 Exhibiting Artists:
Taeran An
Maryam Bagheri
Sarah Chartrand
Grace Crick
Carlos Cruz
Mellisa Edwards
Yael Freifeld
Hiroshi Jake Hamade
Alice Hamilton
Lee Ladell
Zoë LeBrun
Ellen McGregor
Asiyeh Mehdipour
Billie Nepinak
Joel Nichols
Tomonori Ohnishi
Kyungdeok Park
Jasmine Prior
Spencer Rear
Shanelle St. Hilaire
Morgan Steeves
Reanna (Rae) Swan
Daniel Tran
Breanna Tschritter
Bre Warren
Huimin (Daisy) Wu
Gina Zeiss