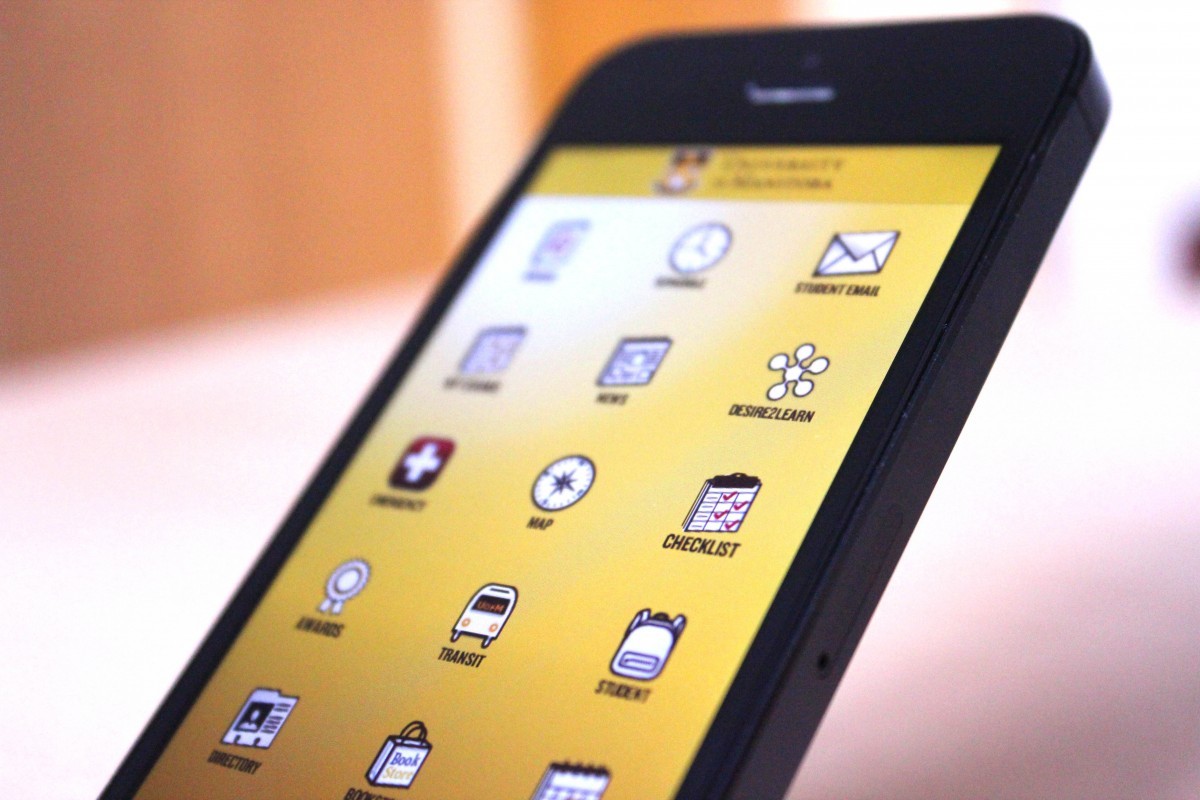 Your digital guide to U of M
September 2, 2014 —
Orientation 2014 has arrived! As a new student to the University of Manitoba, you're likely to be facing a wealth of information, schedules and deadlines. To get you organized, here are a few important online tools that will make your life easier, and get you more engaged with life on campus.
First 6 Weeks
Adjusting to university life can be tough, but thankfully, University 1 First Year Centre has launched a fantastic new online service to help new students find their way. First 6 Weeks is a detailed checklist that guides you from Orientation to midterms, with everything from getting your books to planning your travel routes included. The service is also available under the "Checklist" feature in the U of M mobile app.
Social media
Follow us on Twitter, Instagram, Facebook and YouTube to stay informed on university news and events, as well as get a glimpse at the many interesting people and places on campus. You can also follow our student channels on Twitter and Facebook for more detailed student information. We love to share your content with our community, so make sure to tag your tweets and photos on Instagram with #umanitoba. We've also been known to award a prize or two at different points of the year.
Mobile app
The Umanitoba mobile app is full of useful features, including class schedules, exam dates and a transit planner. The app is available for download on iOS and Android.
Student weekly
Every Wednesday, you'll get Student Weekly, the U of M's student newsletter, directly in your U of M email inbox. Student Weekly shares opportunities, events and news stories of the week, and a listing of upcoming important dates.
Online map
Also available online and within the mobile app, the U of M campus map features interactive layers that you can customize to suit your needs. This is the perfect way to find the quickest route to your next class – especially when navigating the tricky tunnels.
Google Street View
Google recently updated the U of M on Street View, adding 360-degree views of paths and pedestrian areas. Check it out below.