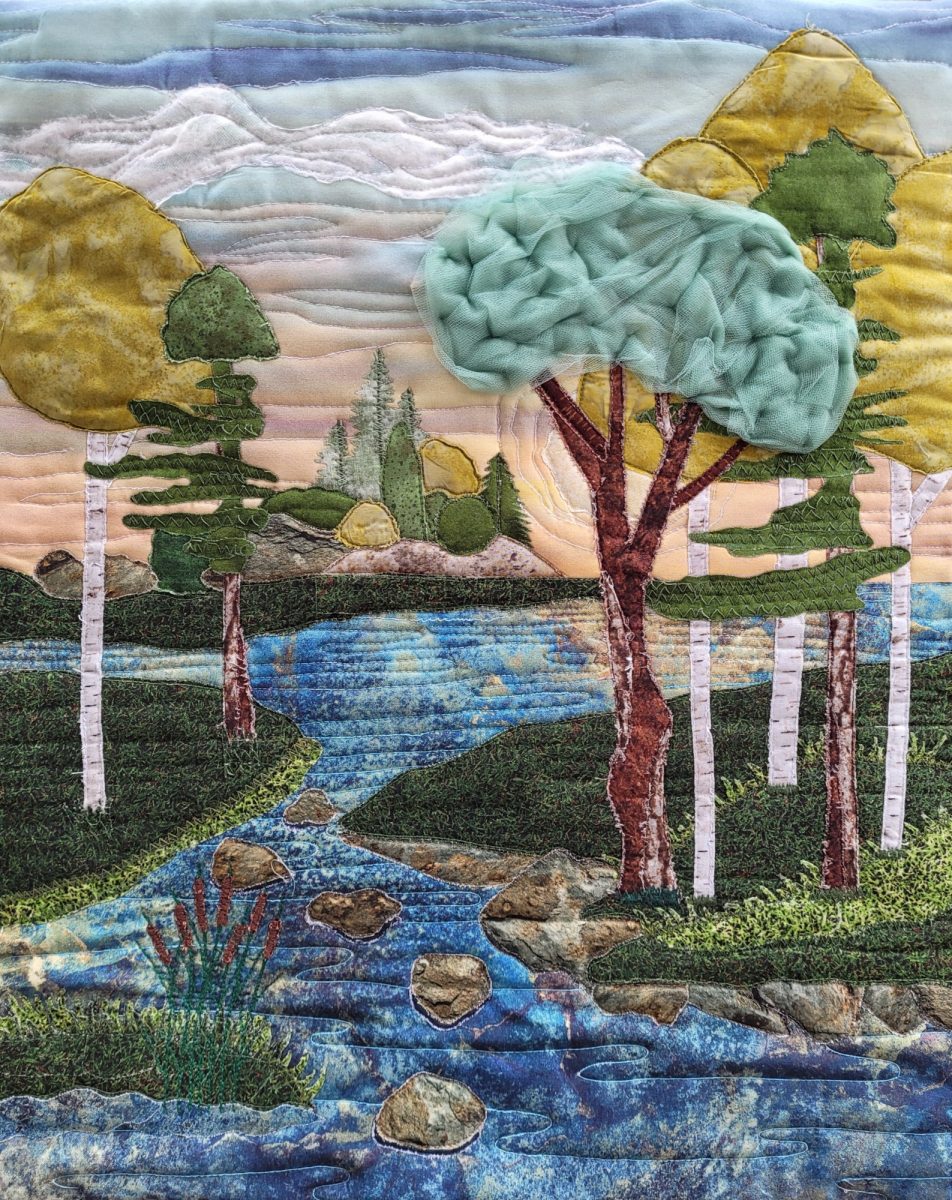 Working in Good Ways: A framework for Indigenous community engagement available for download on May 27
Community Engaged Learning is launching a framework guide for working in a good ways with Indigenous communities.
April 26, 2021 —
Community Engaged Learning (CEL) is launching a free downloadable framework guide for working in a good ways with Indigenous communities on Thursday, May 27, 12 pm. CEL hopes the framework guide will be a useful resource for relationship-building and partnership development — for both community partners and community engaged learning practitioners, including faculty, staff and students who design their own community placements.
Nicki Ferland, project lead, along with her colleagues Anny Chen and Gera Villagran, are excited to share what they have learned from community.
"This has been a long time coming, but during the course of our consultations, we heard, 'work that matters takes time.' The framework represents several years of consultations and many important relationships, new and old."
Since 2018, the CEL team has consulted with close to 100 Indigenous community partners, community members, and faculty members, as well as non-Indigenous community partners and students, to explore how postsecondary institutions have been and should be working with communities to develop opportunities for students to learn in and from Indigenous communities.
The framework shares seven principles and related good practices that Indigenous partners shared during the consultations, and uses art, story, reflection and other resources and tools to help readers understand what the principles mean, why we should use them to guide our work, and how we can integrate the learnings into our practice.
Literacy: Developing and maintaining basic knowledge and understanding of Indigenous histories, cultures, and experiences and using that learning to meaningfully support Indigenous self-determination and challenge colonial systems and practices.
Reflection: Engaging in reflexive practice to develop critical self-awareness, including knowing who we are and where we come from, what motivates us to work with Indigenous communities, and how we learn, work, and relate to the people and communities with whom we want to work.
Relationship: Building personal, whole relationships that precede, sustain, and outlive programs and formal partnerships, and which stem from a capacity and willingness to honour Indigenous relationality and engage in relational accountability.
Reciprocity: Ensuring that communities experience mutual benefit, ownership, and relational accountability, beyond basic remuneration and resourcing.
Protocol: Following nation- and community-specific practices to demonstrate respect for Indigenous ways of knowing, being, and doing, and our willingness to grow beyond our own personal practices or institutional protocols.
Humility: Recognizing communities as the experts in our partnerships and accepting that our role is to contribute as directed in ways that support the vision and goals of the community.
Collaboration: Working together in contexts where Indigenous communities have comparative or greater power in deciding what kind of work needs to be done, why it needs to be done, and how it should be done.
UM staff and faculty and members of the wider community are invited to register in advance for the virtual launch on Thursday, May 27, 12 pm. Everyone is welcome to attend.
The Working in Good Ways framework guide will be available for digital download on May 27 on the CEL website. UM community members will also be invited to pre-order print copies, available on a sliding scale, after the May 27 launch.
CEL is hosting two more virtual Working in Good Ways Lunch and Learn events on Collaboration (Thu, May 6) and Systems Change and Relational Assessment (Thu, May 20) from 12-2pm. Everyone is welcome to attend.
Community Engaged Learning is a part of the Student Engagement for Success in Student Affairs, and supports students in developing the knowledge, skills, and attitudes that are needed when working in community. In recent years, Community Engaged Learning has placed work with Indigenous communities across the Americas at the centre of their work, and refocused the pedagogical aims of their programs on helping students to develop their capacity for working in good ways with Indigenous communities.
Contact Community Engaged Learning:
Email: communityengagement [at] umanitoba [dot] ca
Phone: 204-474-6992