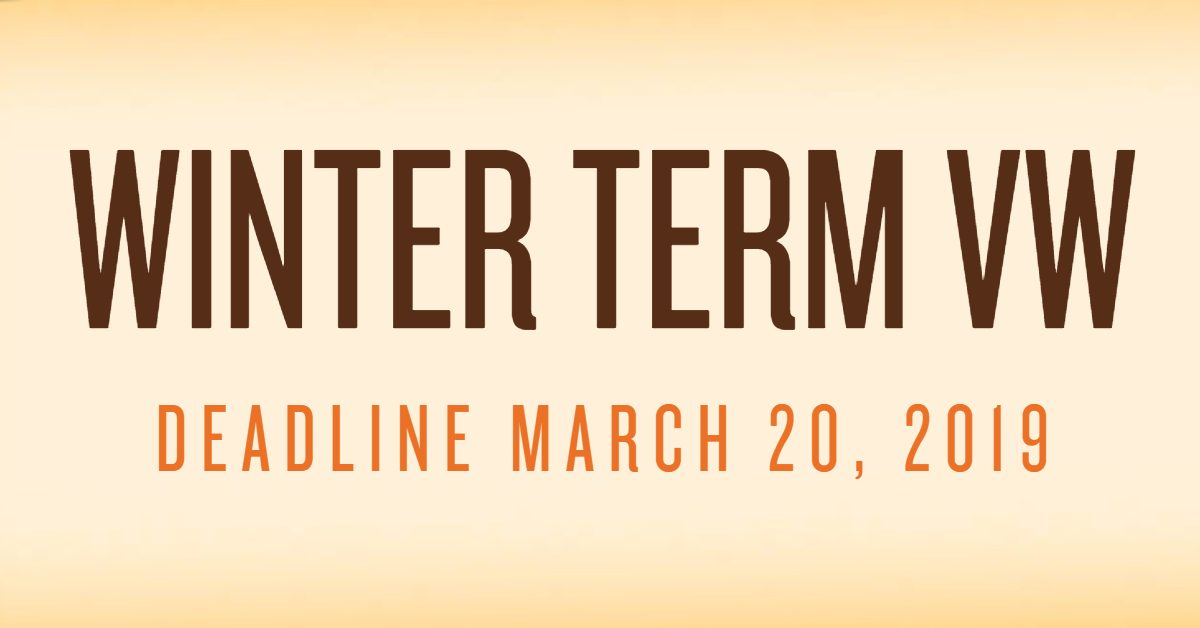 Winter Term Voluntary Withdrawal Deadline
March 15, 2019 —
The Voluntary Withdrawal (VW) deadline for Winter Term is March 20, 2019. If you are trying to decide if you should withdraw from a course, because you're considering a change in academic direction or life is presenting challenges affecting your ability to be an effective student, it's important to discuss these changes with an academic advisor. An advisor can help you understand your options and the impact of your choices on your academic career.
Some things to remember:
No refund will be issued for a VWd course;
VWd courses will be recorded on official transcripts and student records;
Courses cannot be withdrawn from after the VW deadline has passed;
Students who VW courses are subject to Limited Access;
Courses which are not dropped by this deadline will be assigned a final grade.
For information on VW and other dates and deadlines, visit the Registrar's Office's dates and deadlines webpage.