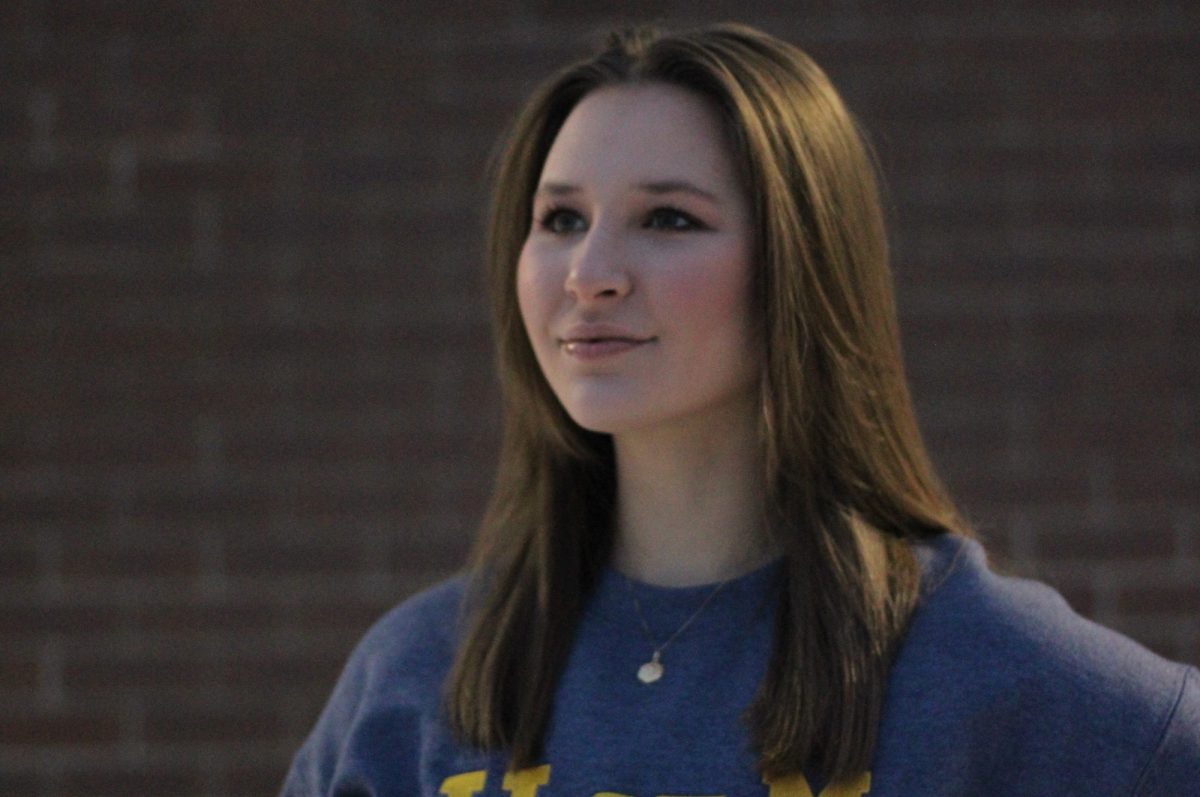 Why you should apply for an Emerging Leader Award
Taylor Tutkaluke, 2020 Emerging Leader Award recipient
February 22, 2021 —
"Know that you deserve to be proud of what you have already done and celebrate that."
-Taylor Tutkaluke
Have you left a positive mark on your community on or off campus? There may be a global pandemic going on, but we still want to recognize the outstanding contributions students like you have made! The University of Manitoba's Emerging Leader Award recognizes students who are committed to the social, cultural or economic well-being of our community. While your efforts may have looked different this year, students who foster cross-cultural understanding, or demonstrate sustained leadership and initiative are encouraged to apply. Past recipients have been involved in a range of activities like being a peer mentor, creating and organizing events, and participating on student council.
Apply today: Applications for the 2021 Emerging Leader Award are now being accepted. The application deadline is April 16, 2021 at 4:30pm.
Meet one of last year's emerging leaders
We chatted with one of last year's winners, Taylor Tutkaluke, a fourth year student in the Faculty of Kinesiology and Recreation Management who is also the Executive Coordinator for the Métis University Students Association (MUSA) and the Indigenous Representative for Physical Education Recreation Kinesiology Student Council (PERKS).
As an Emerging Leader Award recipient, what does the award mean to you?
Receiving this award encourages me that the work I do for the community is valued. Active participation is necessary to make our campus and community a better place and I am happy to be involved in that work without compensation or recognition. With that said, there is no better feeling than an external source validating the various projects I am involved in. This award reiterates that I am slowly growing into the woman I aspire to be.
What motivates you to contribute to the social, cultural or economic well-being of communities on and off campus?
My greatest motivation with respect to social wellbeing is knowing that as opportunities continue to be inclusive and accessible, people who are interested will eventually find those spaces. During my first few years of university, I had a hard time finding and participating in events that would have made my university experience better. I want to contribute to reducing barriers standing in the way of connection for UM students, staff, and faculty. Culturally, there is always work to be done to promote community wellbeing, specifically at a colonial institution, such as the University of Manitoba. My motivation is fueled by wanting to create an environment inclusive to all racialized people. As a white-passing Indigenous person, I have had the privilege of never feeling like I did not belong at school. Cultural community has been such a huge piece of my support system growing up and throughout university, and I firmly believe everyone deserves the same opportunity.
What would you say to encourage someone to submit an application for an Emerging Leader Award?
I would urge students to consider applying for this and any award, even if you think you are undeserving. It never hurts to put your name in the hat! The work you do may be valued more highly by others than you think it is yourself. It is important that the community knows what your efforts have entailed and the goals you have already achieved or plan to achieve in the future. Know that you deserve to be proud of what you have already done and celebrate that rather than wondering if it is enough to qualify you to be thanked for your work.
Student leaders from all areas are welcome to apply for the Emerging Leader Award (ELA).
Staff & Faculty: If you know a great student leader, please encourage them to submit their name for consideration.