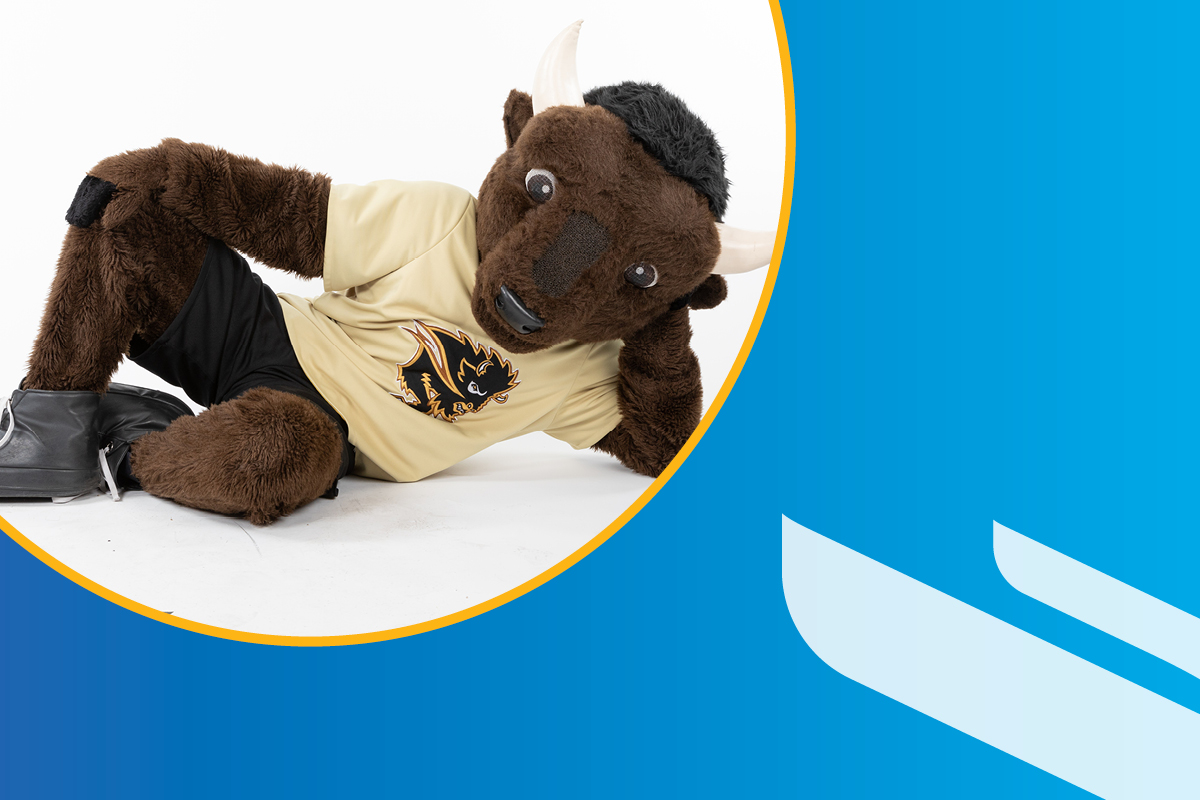 Where's Billy?
The phased return to in person activities brings UM students and staff, back to campus after what feels like, a very long time away. The coming days and weeks will see some students visit the Fort Garry campus for the very first time! Billy the Bison is excited to welcome everyone back and is here to help you explore all that there is to help you transition to in-person learning.
All UM students are welcome to participate in our Where's Billy? scavenger hunt. Students will have the opportunity to find Billy in nine different locations on campus.
Here's your first clue: Billy will be hiding out at the entrance to the place you'll need to go when you're writing your first arts/humanities essay! HINT: EDL are important initials here.
Once you get there, be sure to look high, low, around and below. Scan the QR code and see where the next clue takes you!
Kicking off on February 28, students will have until March 11, to find all nine Billy the Bisons. Students who scan all of Billy's QR codes will be entered to win UM Bookstore gift cards!
In addition to our scavenger hunt, there are a number of resources available for students who may be feeling a little unsure about what studying on campus looks like.
Return to Campus info sessions

Available as a recording for now, new sessions will be offered in the coming weeks.
Campus Tours

Campus tours will take place from 1:30 – 3:00 p.m. throughout reading week. Sign up here!
Virtual Advising Help Centre

Have specific questions? Having a hard time finding answers? The Student Navigators in the VAHC are available M-F until 7 pm and from 10-3 on Saturday and Sunday.
Please make sure you check out detailed information, found on our Return to Campus webpage. We'll share updated info, sessions, and supports that are sure to help make the return to campus smooth and successful.