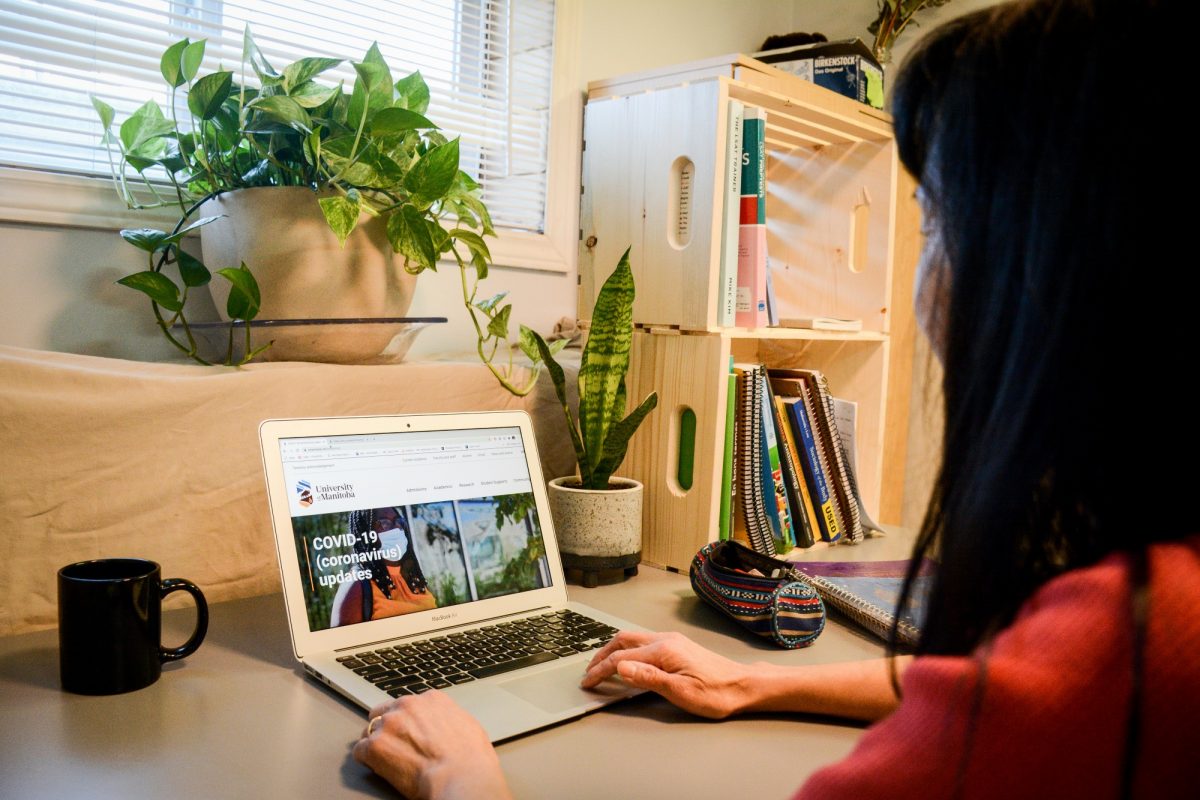 When and how you can reach out to an academic advisor
April 6, 2021 —
With postsecondary studies being a transitional point in someone's life, it's completely normal for students to seek greater clarity about their options for degree programs. Academic advisors at the University of Manitoba can assist you in creating a path to success and building the confidence to get there.
Advisors can help students make decisions throughout their academic journey. Whether you're deciding on specific courses to take, considering a different program, looking for advice on what to do next, or if you're simply asking questions that are relevant to your progress as a student, academic advisors are equipped to support you.
"It's not about telling someone what to do," says Brigitte Wiebe, the University Advising Services Coordinator. "It's about helping with their understanding of a degree program and the opportunities, requirements and expectations within it to help students figure out how they can move forward."
Students experience varying degrees of uncertainty and hesitation when they venture through university. Navigating the university system and understanding terminology around it can be intimidating. Advisors can also inform students about new processes and help them grow more comfortable in this environment.
Most importantly, academic advisors can help students feel empowered to make decisions in their academic pathways based on what students feel is best for their own goals and circumstances.
"Advisors help students build better academic experiences for themselves," Wiebe adds. "They guide students to other learning experiences including work-study positions, experiential learning opportunities, practicum placements, or other options for students to develop their skills."
Although advisors are distributed amongst faculties, colleges and service units at UM, all advisors work from a consistent blueprint of what academic advising looks like. Advisors within each academic program are knowledgeable about the programs and courses, allowing students to gain valuable insight from well-versed professionals. At this time, students can meet with their faculty advisors through virtual appointments.
Additionally, students can use UM Achieve to run audits and track their progress in their academic programs. This online degree audit tool, coupled with insight from an advisor, will help you determine the next steps towards completing your degree as well as explore alternative options when considering other programs. Students can access UM Achieve at any time through JUMP.
The ability to give advice, however, is not limited to specialized advisors from a particular unit. Since its launch on March 15th, the Virtual Advising Help Centre (VAHC) has been helping UM students navigate University services, policies, or processes with the help of Student Service Navigators. Peer-to-peer student supports can be extremely beneficial as the Navigators approach each inquiry from fellow students' perspectives and experiences at the university.
More information on academic advising at the University of Manitoba, such as contact information for your academic or service unit advisors and other interactive or self-directed resources, can be found on here.