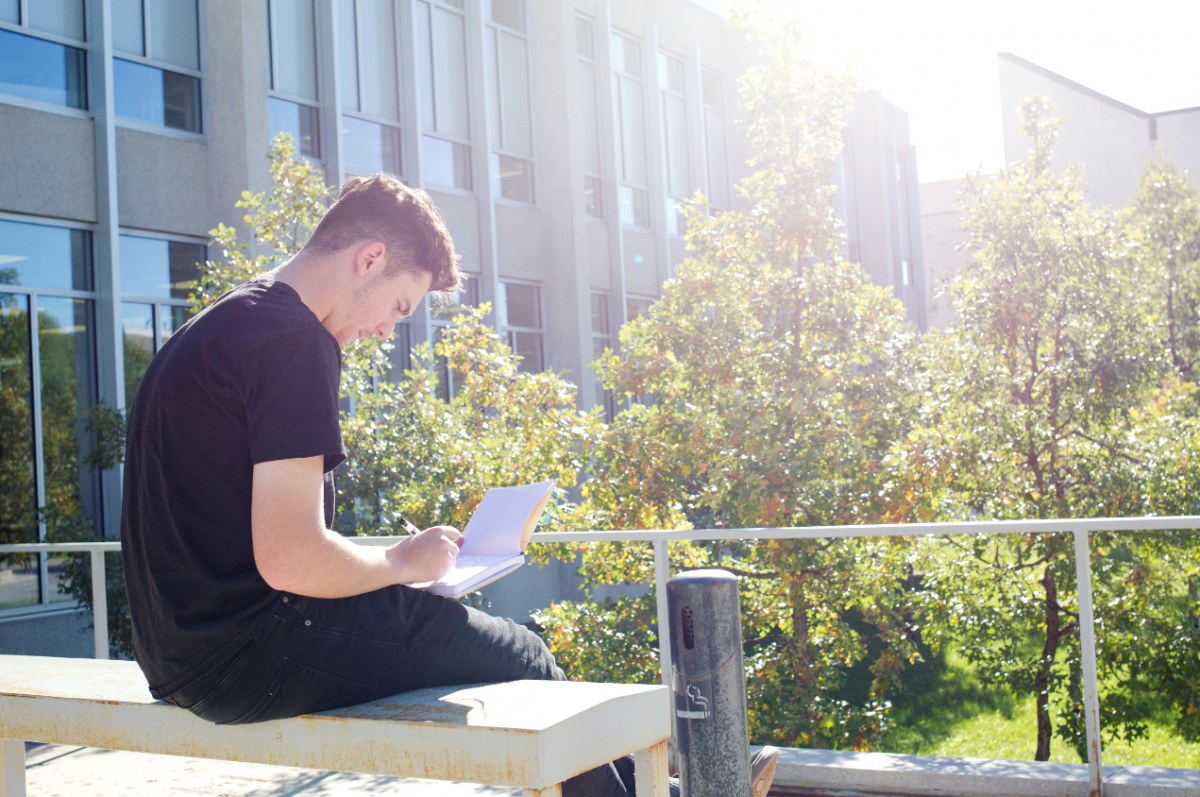 What to do once you've applied to UM
Submitted your application and wondering what to do now? We're here to guide you through the next steps.
May 7, 2020 —
You've hit 'submit' on your UM application or you've already received an offer of admission, yay! This is a very exciting time for you. If you're wondering what happens next, we have you covered. This past week the UM student recruitment team hosted fourteen Next Steps for New Students sessions over Zoom and had every single spot filled! These sessions covered information on how a student can go about accepting their offer, submit documentation, scholarship offers and AP/IB transfer credit. Worried you missed out? No sweat, all sessions will be posted online for students to watch later.
Future session topics will include opportunities to learn more about transitioning to university, course selection, important information for parents, Indigenous student opportunities and more. Rest assured we will be communicating and providing important information to you throughout the coming months to help you prepare for September!
Sign up for one of our future online Next Steps for New Students sessions!
Upcoming sessions:
Session 2: Transitioning to UM
Monday, May 11th 10:00am & 2:00pm
Tuesday, May 12th 8:00am & 9:00pm
Wednesday, May 13th 10:00am & 5:00pm
Thursday, May 14th 9:00am & 2:00pm
Friday, May 15th 10:00am & 2:00pm
A few notes to prepare you for the Next Steps session:
All sessions will be held on Zoom
Sessions are approximately 30 minutes
All attendees will be muted but chat functionality will be available
Attendees will not be able to see one another, only the Student Recruitment Officer presenting will appear in the screen
A moderator will be available to answer questions throughout the presentation but there will be a Q&A at the end
To find out more about the Next Steps for New Students, visit our Next Steps page.
Save the date! Check back soon for more details.
Session 3: Parent Presentation
May 25 – 29
Above all, at any time in the next few months, speak out if you need help or advice. The Student Recruitment team is here to support you on your journey to university. Keep up the hard work for the next few months, and you'll soon be on your way to an exciting new adventure. If you have any questions, please contact us at student_recruitment [at] umanitoba [dot] ca or indigenous [dot] community [at] umanitoba [dot] ca.