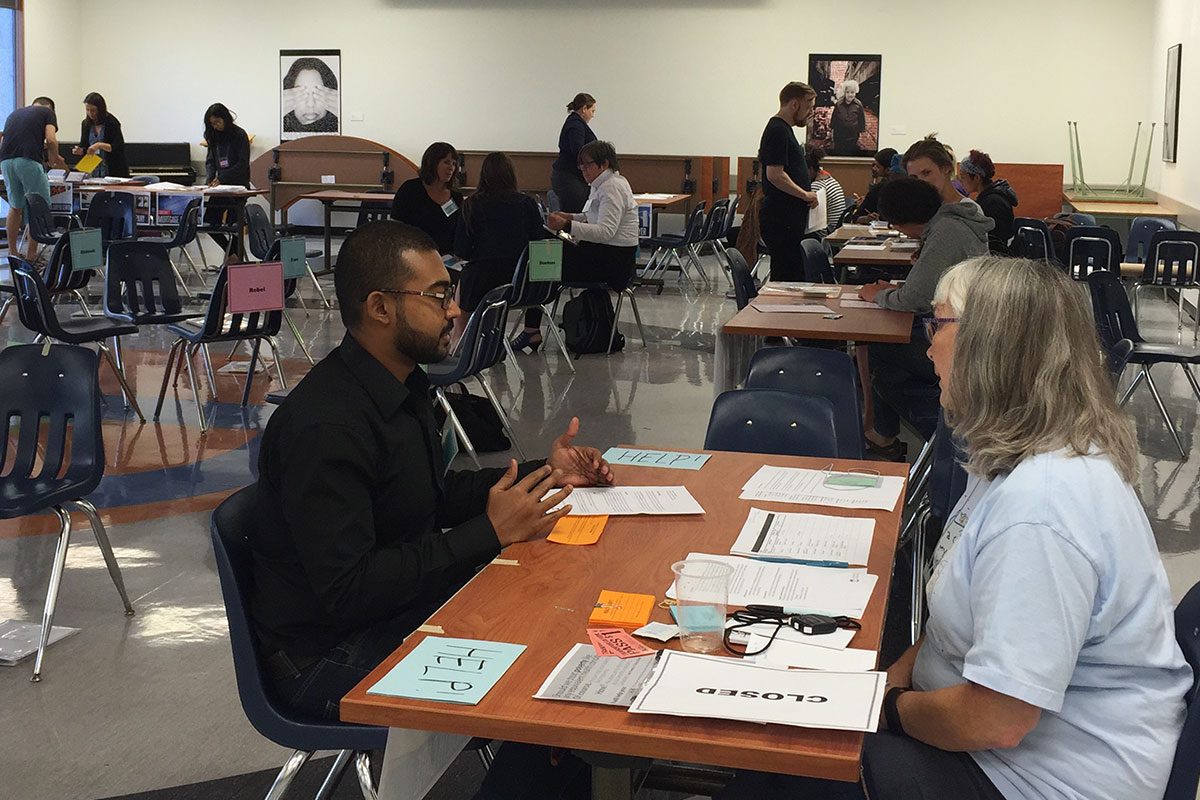 Volunteer with the poverty awareness & community action workshop
January 24, 2018 —
Community Service-Learning is looking for volunteers to help facilitate the next Poverty Awareness & Community Action Workshop on Thursday, Feb. 1 from 9 a.m. to 12 p.m.
This workshop uses role-play and discussion to sensitize students to the impacts of poverty on families and reflect on their roles in alleviating poverty in our communities. Through a focus on issues like financial hardship and racism, the workshop shows how many families do not have the means to deal with the challenges of living on a lower income in Winnipeg.
Student volunteers will be assigned a role as a service-provider, such as a teacher or store clerk. As service-providers, volunteers will help create the conditions of discrimination and lack of accessibility often faced by families living on a low-income. Community volunteers who have lived experience with poverty will join the student volunteers as part of the facilitation team.
Juliana Coughlin, a graduate student in peace and conflict studies, says the workshop is valuable because it allows students to not only experience the implications of poverty but also learn what they can do about it. "It's important for students to learn about these issues because they will be on the frontlines providing critical services for individuals and families," she says.
Volunteer service-providers often find the workshop beneficial for their own professional development as well explains Anny Chen, Community Service-Learning coordinator. "Volunteer service-providers are reminded about the importance of structural change as they experience how the role play parameters limit their ability to help the families."
Who can volunteer? Students, staff or faculty! Students enrolled in the University of Manitoba Volunteer Program will receive hours for their Co-Curricular Record.
To sign up as a volunteer, complete this form on Community Link by Friday, Jan. 26.
Date: Thursday Feb. 1, 2018
Time: 9 a.m. – 12 p.m.
Location: 200 Education Building, University of Manitoba, Fort Garry Campus
Pastries, fruit and coffee will be generously provided by UMSU.