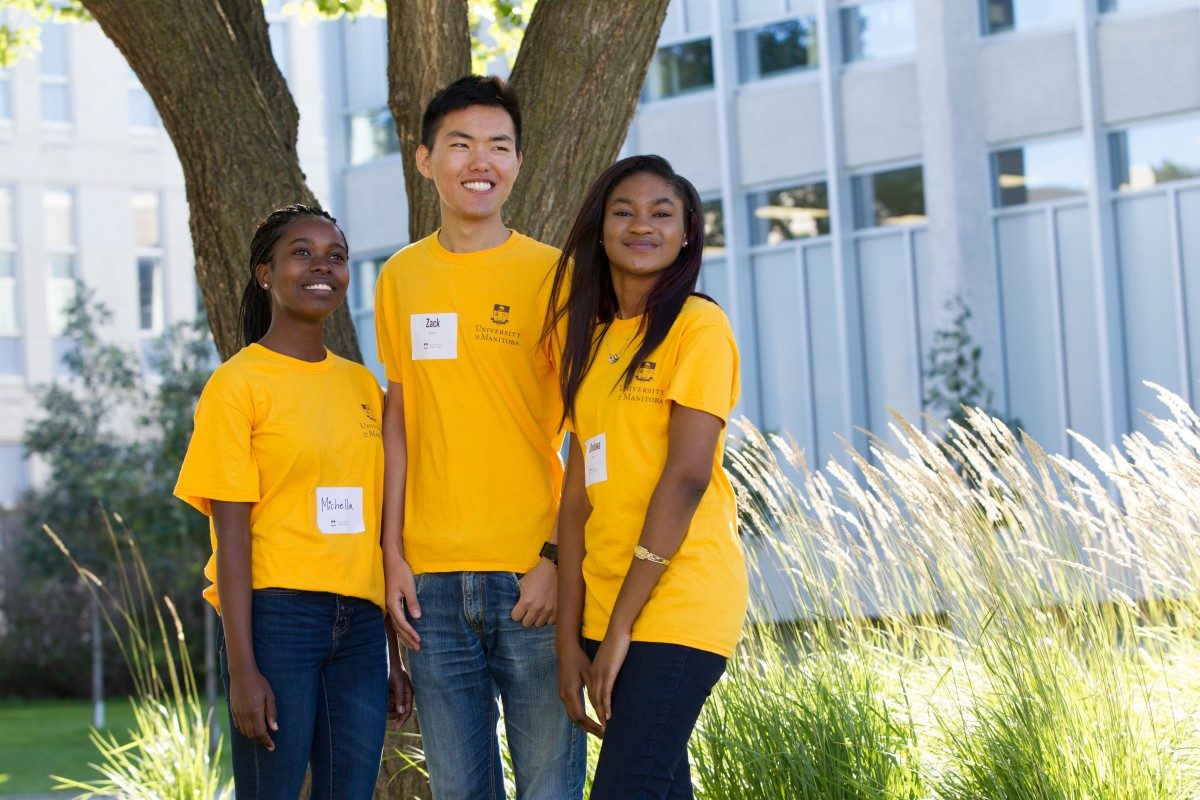 Volunteer at New Student Orientation 2019!
March 14, 2019 —
Do you want to help make a memorable first impression for a new student starting in the Fall Term at the U of M? Did you have a great experience at New Student Orientation, either as a student or volunteer, and want to be a part of the day again?
Orientation Volunteers are currently being recruited for New Student Orientation 2019, taking place on Tuesday, September 3.
We've created a brand new volunteer program that is more interactive and allows you, our volunteers, to have a more meaningful experience. You'll also be able to learn some tangible skills to use towards school projects and updating resumes. And, of course, you will meet some great fellow students!
New this year, we have a team of 10 Orientation Team Leaders (OTL's) to help lead our volunteers. OTL's are experienced Orientation volunteers who will be a part of delivering training and summer sessions, as well as having input into how we'll help volunteers feel prepared and excited for the day.
Avery Penner, an OTL for 2019, and 2nd Year Human Nutritional Sciences student, recommends volunteering as a great experience. "I think other students should volunteer at Orientation because it's a great opportunity to make friends, gain new skills, and build your resume. There's opportunity for anyone on campus to make a positive impact on new students and their experience on campus."
Fellow OTL, Arya Vibhuti, a 2nd year Biological Sciences student, agrees. "Volunteering is one of the best ways to know about the campus and the various opportunities and resources it has to offer. It opens up doors to many possibilities and exposes one to learning life skills outside of the classroom. [The] University of Manitoba is a very diverse and ethnically rich community and to experience its true essence, [you should] sign-up!"
So if you've ever wondered what the volunteer experience is all about, had a great time volunteering before, or just want to help put your stamp on this year's event, be sure to check out the volunteer description, and how to sign up, here. And if you're not free on September 3, don't worry, because we have events taking place in June and July you can sign up for!
For more information, please feel free to contact Melissa Warden Black, Orientation and Transitions Coordinator, and Sarah Saunders, Student Life Coordinator, at volunteer [at] umanitoba [dot] ca