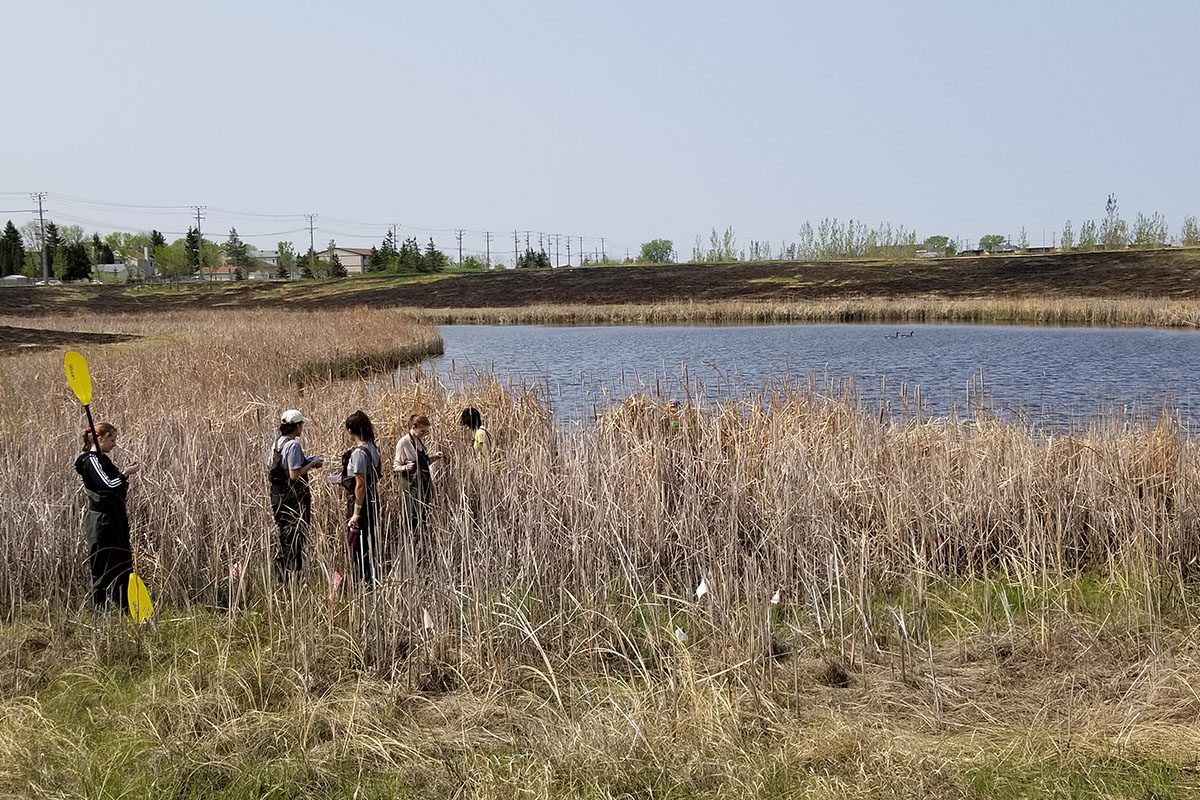 Verna J. Kirkness Program encourages youth for 10th year
May 29, 2019 —
This week, Grade 11 students from 12 different communities in Manitoba and Saskatchewan are taking part in the Verna J. Kirkness Science and Engineering Education Program at the University of Manitoba. In partnership with the university, the Verna J. Kirkness Science and Engineering Education Foundation is hosting the program on campus for the 10th time.
Verna Kirkness is from Fisher River Cree Nation. She earned a teaching diploma in the 1950s. During her time in the classroom she noticed a disparity in graduation rates of Indigenous students. She wanted to change that.
The program started small with its launch hosted in Winnipeg, and has since expanded to nine centres across the country. The goal of the foundation is to increase the number of First Nations, Métis and Inuit students graduating from science and engineering programs in Canada.
"I am so grateful for Verna Kirkness's vision in setting up this program, and for all the contributions of the faculty, researchers and staff at the U of M," says Ruth Shead, coordinator of Indigenous achievement. "An opportunity like this is a fundamental step for students who are deciding what to do next."
Perhaps most noteworthy is the change in the students' participation and confidence. "There's an orientation session on day one, and let's just say it's pretty quiet," says Shead. "By the end of the week, the students are getting up in front of a room full of their peers, mentors, faculty and administration, talking excitedly about what they learned, about the knowledge and experiences they're taking home with them, and their plans for the future."
This year, 41 students are spending five days in labs working in their chosen area. Students can look forward to examining invertebrate samples, banding birds and tracking migration, and detecting cosmic rays this year.
Celeste Bird, from Ahtahkakoop Cree Nation in Saskatchewan, was eager to start her Tuesday morning gathering samples from the SmartPark pond in inflatable kayaks. "I'm so grateful for the opportunity, and learning how to be comfortable in a university environment," she said. "I feel comfortable here. Being at the Indigenous Student Centre felt at home."
Sophie Berthaudin from Winnipeg echoed Bird's statement, saying the Indigenous Student Centre felt like a safe space with great resources. "It's good to show Indigenous people can success in [the] sciences."
The program wraps up with an honour dinner on Thursday and a presentation of the students' projects.