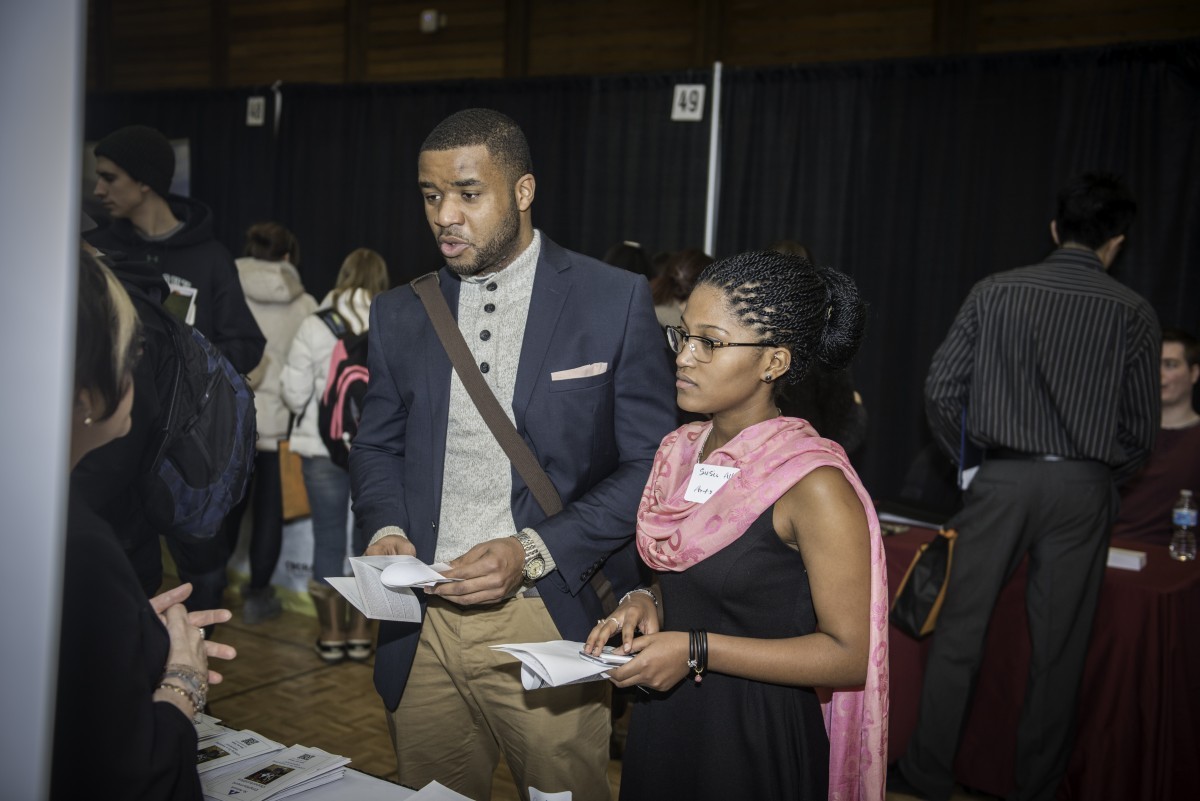 University of Manitoba's largest on-campus Career Fair
It's never too early to start thinking about your career
January 15, 2016 —
Looking for a summer or full-time job? Want to learn more about your desired profession or find out how to connect your education to a fulfilling career?
Then check out Career Services' annual Career Fair on January 20.
Ninety-five employers will be on campus to meet with students to share summer and permanent full-time employment opportunities and discuss what they look for in potential candidates. Students will have an opportunity to see how their education links to a multitude of employment opportunities. The world of work is not organized by degree or degree majors and the Career Fair is an excellent opportunity to learn how the knowledge, skills and abilities students are developing in their classwork can link to the labour market.
What: Career Fair
When: Wed., Jan. 20, 9:30 a.m. – 2:30 p.m.
Where: 2nd Floor University Centre
Top five reasons to attend the Career Fair:
Learn about the knowledge, skills and abilities employers are looking for so you can select classes and engage in volunteer and work experiences that develop those competencies.
Make a positive first impression with employers and network to increase future opportunities.
Learn about unadvertised work and internship opportunities.
Get additional information about the company that can increase your chances when applying for jobs or participating in an interview.
Explore careers and industries and gain knowledge about the world of work.
Prior to attending the Career Fair, take the time to identify employers you want to meet face-to-face and learn as much as you can about the organization and what opportunities they have available. This will allow you to have focused conversations about your area of interest. Employers attending include Gold supporters Investors Group and McCain, along with 93 other employers from for-profit, government and non-profit organizations.
Three tips to maximize your success:
Find out which employers are attending by visiting the Career Services website
Watch the Ten Tips for Career Fair Success video
Visit the Resume Learning Centre located at 474 University Centre
The Career Fair is open to current students from all disciplines as well as alumni. It is a great opportunity for students learning more about industry and employers to connect to their future workforce.