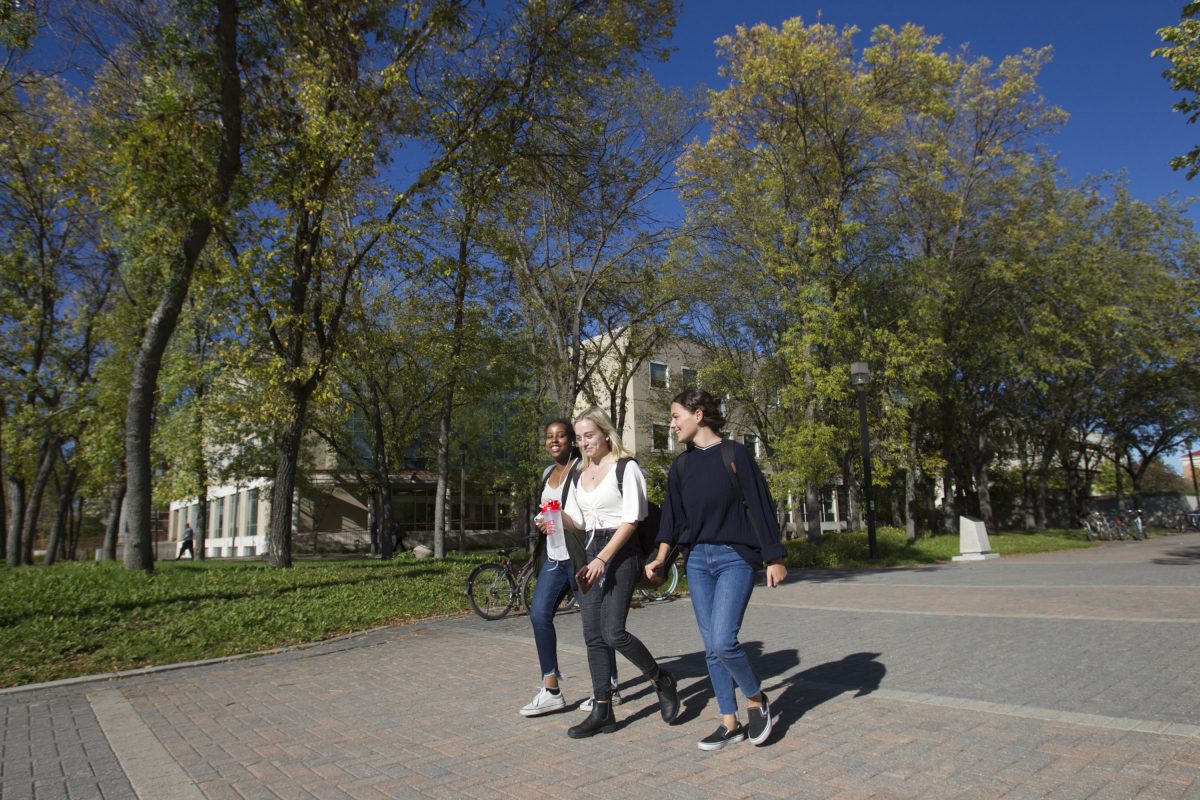 UM's Health and Wellness is hiring!
Make a difference supporting Healthy U and the new Student Wellness Centre
May 1, 2023 —
UM's Health and Wellness is looking for motivated students to fill positions assisting with the planning and development of  Healthy U and Student Wellness Centre programming.
Health and Wellness at UM understands that maintaining wellness not only benefits academic achievements but also contributes to long-term success in many areas of life. Students often juggle multiple demands and we recognize it can be difficult to find a balance. Health and Wellness supports students in taking control of their own health and empowering them to make their own decisions through a supportive and judgement free approach.
As announced earlier in the year,  the University of Manitoba has received a $100,000 grant from Bell Let's Talk Post-Secondary Fund to support mental health initiatives on its campuses. These funds will go towards establishing a new Student Wellness Centre (SWC), dedicated as an accessible resource hub for students seeking information and resources to support their health and wellbeing.
The Student Wellness Centre Assistant position will involve delivering quality health and wellness education and programming to the campus community. This role will focus on supporting the overall function of the SWC while advocating for an inclusive, welcoming, and safer space for all students. This initiative aims to build a sense of community and belonging where all students can access health resources through the assessment, planning, and implementation of inclusive wellness programs that meet students needs.
Similarly, the Health and Wellness Program Assistant position involves helping the Coordinator, Student Health and Wellness Education with the assessment, planning, implementation, and coordination of wellness programs and initiatives for all UM students, including the Healthy U Peer Health Educator Program. Healthy U is a high profile program that trains students to develop and deliver programs and events to support healthier choices for students, meeting them where they are at.
To apply for these positions, the eligibility criteria is as following:
Enrolled as a full-time student for the 2023 – 2024 academic year
Minimum 3.0 GPA
Provision of resume, cover letter, unofficial transcript/screenshot from Aurora, and two references.
These roles provide opportunity for students to gain valuable work experience in the field of health and wellness promotion and community building.
Application Period: May 1-May 15, 2023
To learn more about these positions or how to apply, please visit UMConnect.
Health and Wellness Program Assistant Career Connect ID: 64333
Student Wellness Centre Assistant Career Connect ID: 64335
For any additional questions or application information please contact:
Bryanna Barker, Coordinator, Student Health and Wellness Education