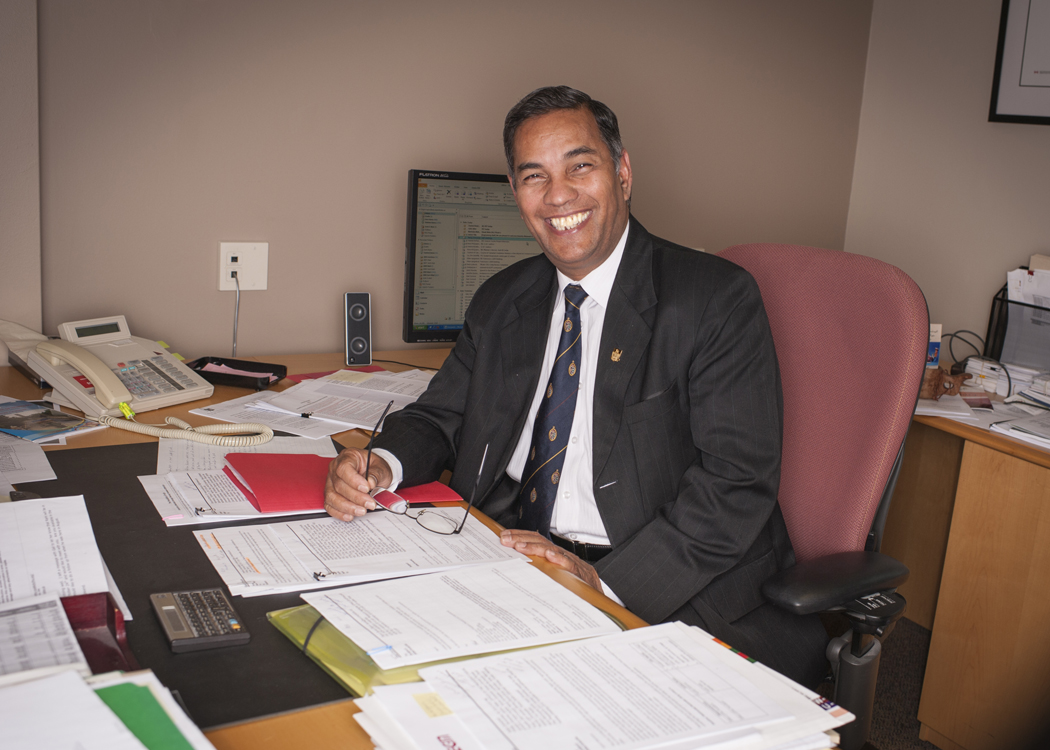 UM congratulates Digvir Jayas on being named President at University of Lethbridge
January 19, 2023 —
Digvir Jayas, former VP (Research and International) and Distinguished Professor at UM, has been appointed the University of Lethbridge's seventh President and Vice-Chancellor.
Dr. Jayas took a sabbatical from the University of Manitoba in late 2022 after decades of balancing exceptional administrative service and an internationally renowned research program that has made a tremendous impact on global food systems.
"Digvir Jayas has a deep love for post-secondary education and research and he will do great things in this new role," says Michael Benarroch, President and Vice-Chancellor at UM. "He was a wonderful colleague to work with here and I am excited we can collaborate again as he takes on this new, most deserved role. On behalf of the University of Manitoba, I congratulate Dr. Jayas and wish great success."
Jayas served UM as vice-president (research and international) for 13 years, and as associate vice-president (research) for eight years. All the while, he continued his research that developed solutions to reduce grain spoilage during storage.
Under Dr. Jayas's leadership as VPRI, UM saw nearly 50 per cent growth in research funding over the past decade. And his research was recognized through numerous awards, such as the 2008 Brockhouse Canada Prize from NSERC, the 2017 Sukup Global Food Security Award from American Society of Agricultural and Biological Engineers (USA), the 2019 Engineering Institute of Canada's K.Y. Lo Medal, and the 2022 Engineer Canada Gold Medal. Dr. Jayas is also an inductee of the Canadian Agricultural Hall of Fame, a Fellow of the Royal Society of Canada, and an Officer of the Order of Canada.
His legacy at UM is profound, and his love for students and research is still tangible today through The Digvir and Manju Jayas Graduate Scholarship in Biosystems Engineering.
When Dr. Jayas was leaving our university, UM Today asked him what his plans were. He said: "My plan is to graduate my current graduate students [eight in total], write a book, and organize the 2024 international Controlled Atmospheres and Fumigation in Stored Products conference." For many others, such a to-do list would be abandoned after becoming president of university. But UM Today suspects Dr. Jayas will somehow, characteristically, make it all still happen.