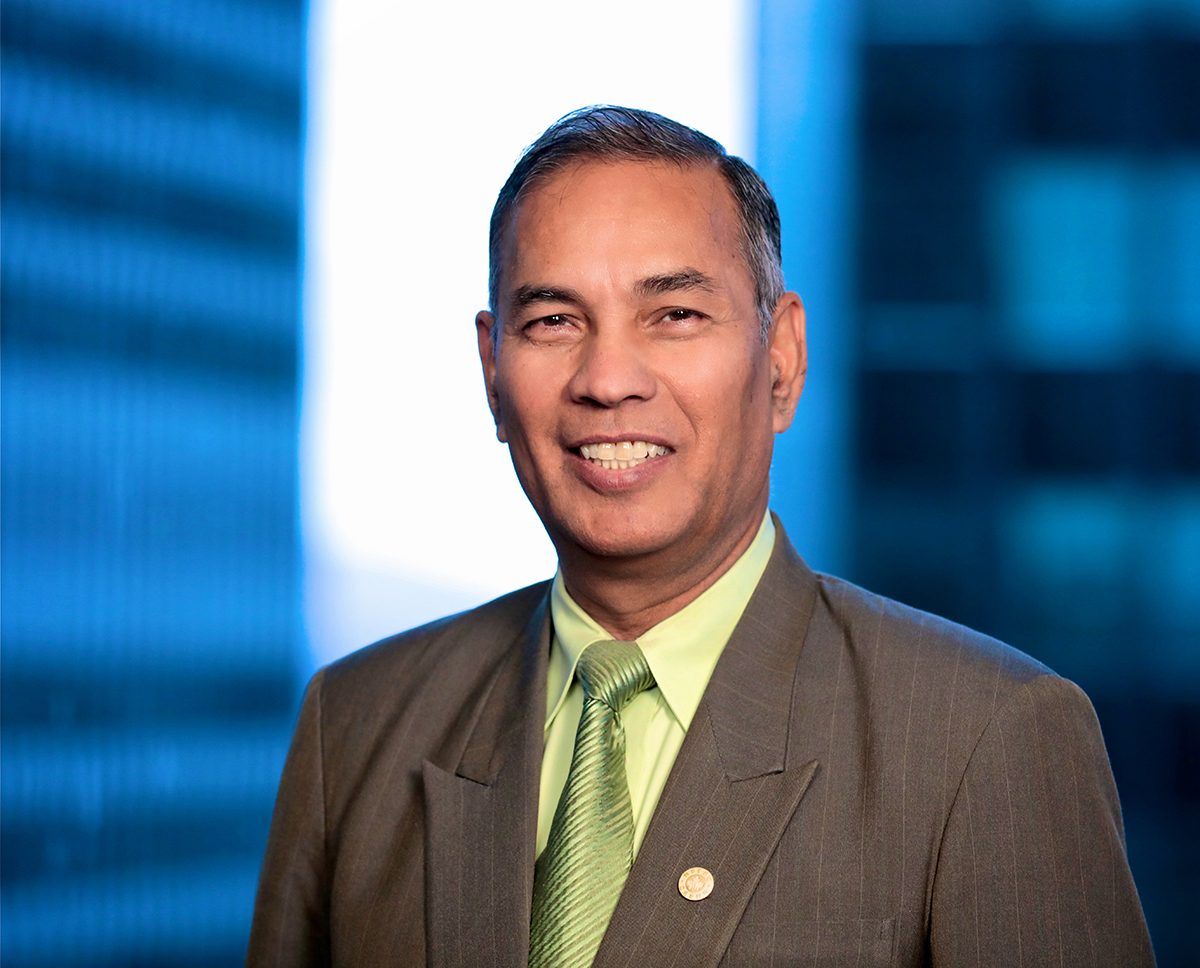 K.Y. Lo Medal for Digvir Jayas
Engineering Institute of Canada Recognizes International Research
January 18, 2019 —
Congratulations to Distinguished Professor Digvir Jayas for being awarded the Engineering Institute of Canada's (EIC's) K.Y. Lo Medal for signification engineering contributions at the international level.
Jayas, who is currently the vice-president (research and international) at the U of M and interim president of the Natural Sciences and Engineering Research Council of Canada, held a Tier 1 Canada Research Chair in Stored-Grain Ecosystems from 2002 to 2009.
For more than 30 years, Jayas has devoted his working life to reducing grain storage losses to increase the availability of grains to feed the growing world population. He leads the globe in the development of 3D mathematical models to predict heat, moisture and gas transfer and movement of insets in stored grains. These models are used to design efficient storage systems and to manage various types of storage structures containing grains in a multitude of climatic regions around the globe.
He pioneered the concept of drying grain by forcing air horizontally rather than vertically to reduce energy costs during the drying process, resulting in more uniformly dried grains. Such systems conceptualized by Jayas are now sold worldwide. He has also designed a "Grain-o-bot" to assist in the automation of grain handling without cross-contamination of grains.
The K.Y. Lo Medal was established in 1997 to recognize and encourage Canadian contributions to the field of engineering on the world stage, and to honour K.Y. Lo, Professor Emeritus of the University of Western Ontario.
Research at the University of Manitoba is partially supported by funding from the Government of Canada Research Support Fund.