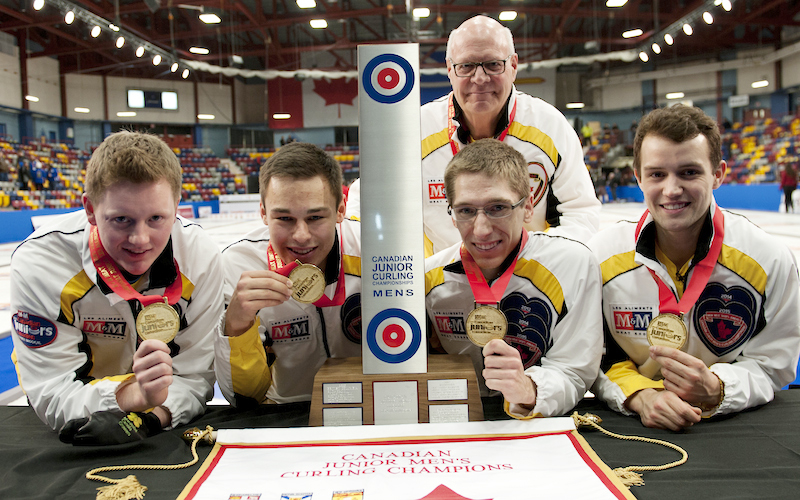 U of M students win national championship
February 3, 2015 —
Team Manitoba is skipped by U of M Agricultural and Food Sciences student Braden Calvert, and on Feb. 1 his team won gold at the 2015 M&M Meat Shops Canadian Juniors, the Canadian Curling Association reports.
Calvert and his teammates, also U of M students, will now represent Canada at the 2015 World Junior Championships, beginning Feb. 28 in Tallinn, Estonia.
The gold winners include third Kyle Kurz (University 1), second Lucas Van Den Bosch (Asper School), and lead Brendan Wilson.
Calvert won gold last year at these games and is now only the fourth skip to accomplish such a feat.
Congrats and good luck at the world championships!