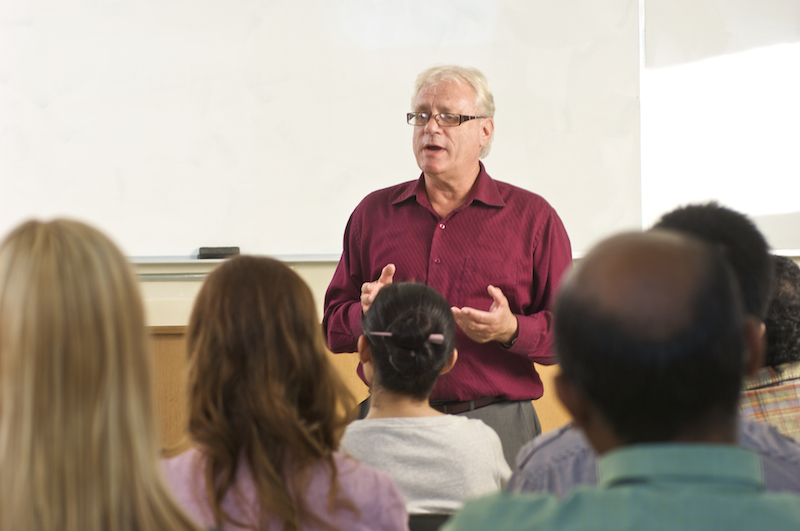 U of M launching new program to further improve teaching and student learning experiences
June 11, 2014 —
The University of Manitoba's Centre for the Advancement of Teaching and Learning has created a new program designed to support and develop the teaching skills of new faculty members.
"Faculty members have a keen interest in learning about current best-teaching practices and assessment tools and we are pleased to offer this exciting program," says Janice Ristock, Vice-Provost (Academic Affairs) at the University of Manitoba. "We created this innovative program to help them further our university's culture of teaching excellence."
The new Teaching and Learning Certificate program will support and nurture new faculty at the U of M, who are transitioning to teaching at a university level.
This new two-year program begins with a four-day intensive summer institute in August followed by seven, three-hour workshops covering a wide range of topics focused on strengthening teaching skills. Participants receive mentoring and support throughout the two-year program, creating a community of teaching and learning excellence that will support faculty throughout their careers.
The Teaching and Learning Certificate program is aimed at untenured/probationary faculty members in their first five years of teaching at U of M.
For more information
Deans will be asked to nominate one candidate from their faculty for consideration into the program by June 20, 2014. For more information about the program, please contact Colleen Webb (CATL) or Dr. Janice Ristock, Vice-Provost (Academic Affairs) or visit umanitoba.ca/catl
Please contact your Dean directly if you would like to be considered for this program.