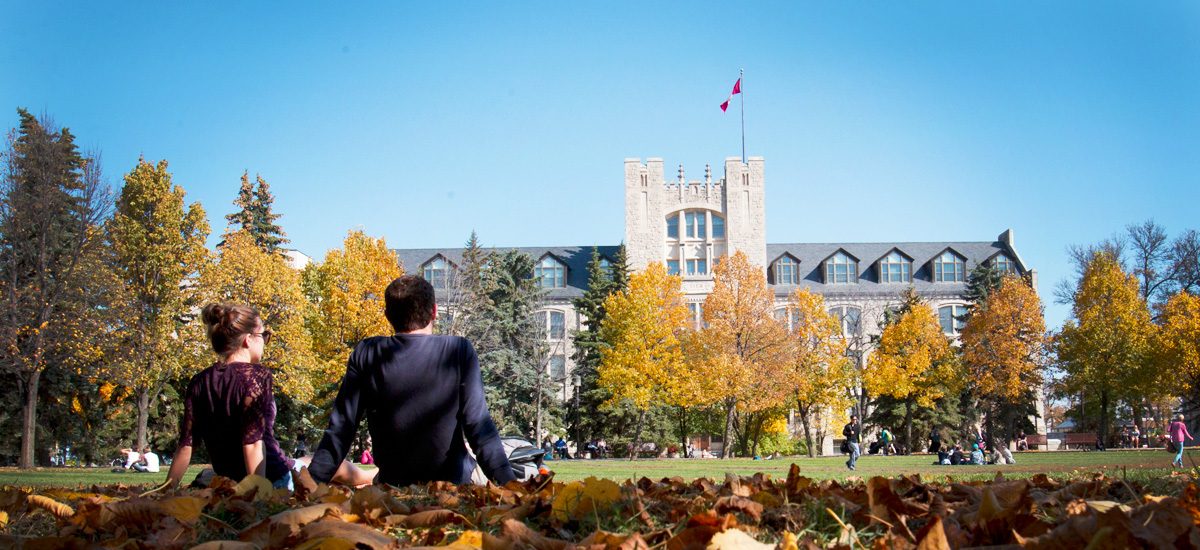 Tuition 2018 FAQ
March 28, 2018 —
The University plans to recommend to its Board of Governors an increase in tuition in accordance with new government legislation. Here are some frequently asked questions, and their answers.
What programs will see a change in tuition?
The proposed tuition increase, if approved, would apply across all faculties and will affect domestic and international students enrolled in undergraduate or graduate programs. The changes would come into effect for the 2018 Fall Term. Although tuition is increasing, it will be kept in check so that Manitoba still offers the lowest post-secondary tuition in Western Canada.
What are the new tuition fees for domestic and international students?
As an example of what a 6.6 per cent tuition increase translates to for an average domestic Faculty of Science undergraduate student taking a full course load (30 credit hours), the student will see tuition increase by $257 per year, from $3,897 to $4,154. It works out to about $26 more per 3-credit-hour course. The projected increase in tuition for an international student in the Faculty of Science, for example, is approximately $992 per year, an increase from $15,036 to $16,028. Even with this increase, international students will continue to pay less to study in Manitoba, both at the undergraduate and graduate levels, than they do in almost any other province in the country, and domestic students will continue to pay some of the lowest tuition rates in Canada.
How is the new rate calculated?
The provincial government amended the Advanced Education Administration Act (the Act). The Act now allows Manitoba's post-secondary sector to increase tuition by 5 per cent plus the current Consumer Price Index (CPI), which is similar to inflation. CPI is currently 1.6 per cent so the maximum allowable tuition increase is 6.6 per cent. Since 2012, tuition increases had to match the annual inflation rate, and for the 12 years prior it was frozen.
How are decisions to change tuition rates made?
Post-secondary education tuition rates are regulated through policy set by the Minister of Education. In November 2017, the Manitoba legislature passed Bill 31, an amendment to the Advanced Education Administration Act. The amendment allows Manitoba's post-secondary institutions to increase tuition by 5 per cent plus the current Consumer Price Index (CPI), which is similar to the inflation rate. CPI is currently calculated as 1.6 per cent.
What other fees are changing?
Course-related fees are those that students pay for materials that facilitate instruction or support their studies, such as lab or co-op fees. These fees are approved after careful deliberation, and they often vary across faculties due to a variety of circumstances, so there is no single answer to this question. There are also unit-specific course fees, which are assessed and administered by faculties and departments. The University of Manitoba Students' Union also administers its own fees, which are subject to change by its members' voting. More information on fees can be found here.
Does my tuition cover my program costs in full?
Tuition fees do not cover the full cost of academic programs, which are primarily subsidized from provincial operating funds. In looking at tuition fees as a percentage of total program costs, tuition fees for the Faculty of Science, for instance, cover just under 40 per cent of the total costs, according to Office of Institutional Analysis.
Are more scholarships or bursaries available as a result of this increase? How do I apply?
The University annually disburses more than $17 million in scholarships and bursaries to students and this number is growing: To date, 573 new scholarships, bursaries and fellowships have been established as a result of funds raised through the Front and Centre campaign, which is raising millions of dollars for financial assistance to support undergraduate and graduate students.
Many current financial awards currently go unclaimed and students are encouraged to search the awards database to see what they are eligible to apply for.
The University will continue to provide student aid—and where possible increase it—to ensure students requiring financial assistance receive it. More information is available from the office of Financial Aid and Awards.
The University recognizes that any increase in tuition can present challenges for students, but we are confident that we have mechanisms in place to assist those students. Aside from the financial supports in place, the University of Manitoba also offers other programs such as an on-campus work-study program, and emergency loans. The University of Manitoba is committed to maintaining its tradition as an accessible and affordable university.
I have an unpaid balance on my account, will this change? Is this increase retroactive?
Charges posted to accounts prior to the increase will not be affected by the tuition rate change.
Can I pay my tuition before the increase comes into effect?
You cannot avoid the increase by paying early. Fee increases are based on an upcoming term and will be reflected in your student account when you register for courses in that term.