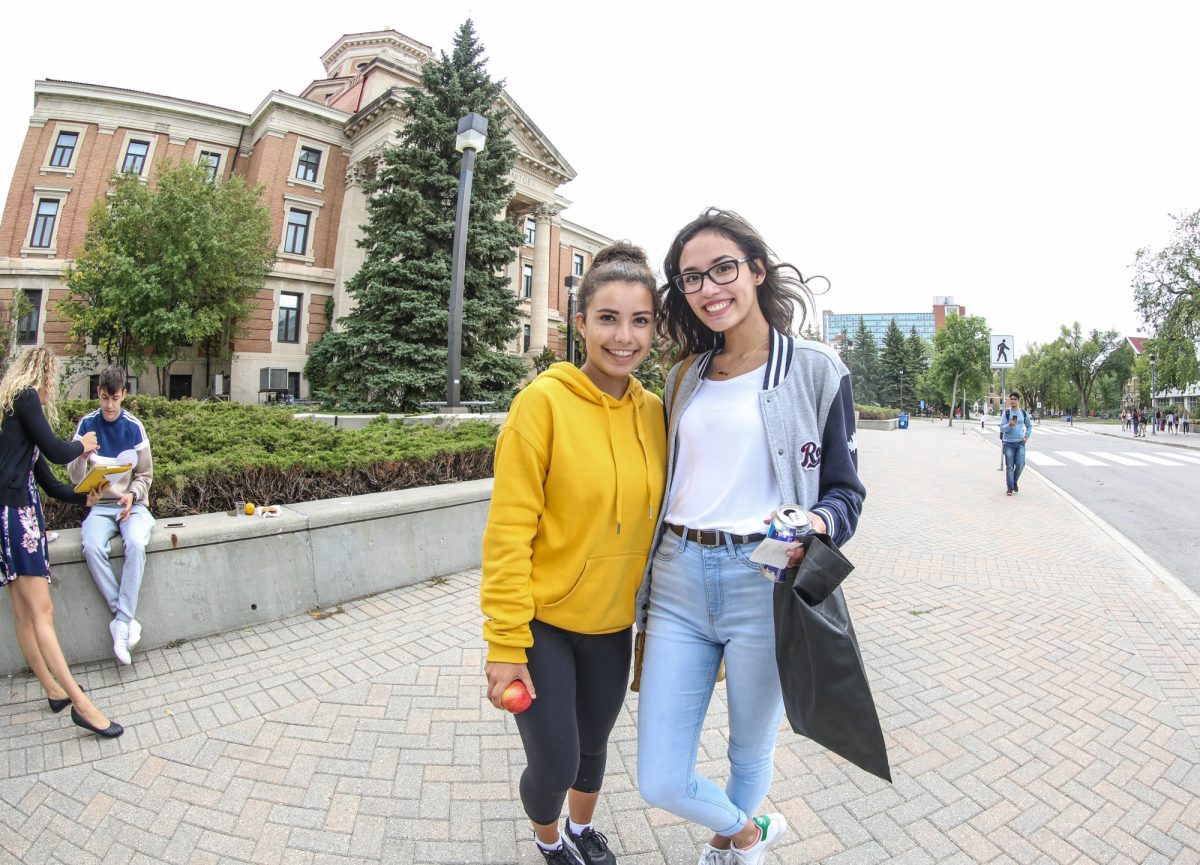 Top five reasons to attend Welcome Day
July 16, 2019 —
It's the start of a new academic year and for incoming undergraduate students, the term kicks off with Welcome Day. The event takes place on Sept. 3 on the Fort Garry campus. Welcome Day is open to all new students starting at the U of M this fall.
"We want students to feel like they belong here at the U of M – that this isn't just where they go to class, but that they are an important part of what goes on here," said Ali Wood-Warren, First Year Centre Coordinator.
If you're a new student, here are the top five reasons you should register to attend Welcome Day:
1. Get the information you need to succeed academically
Welcome Day offers lots of information to help you get your bearings. You'll attend sessions offered by your faculty which will help you learn what it means to be a student at the U of M. We'll tell you how to get involved, and how you can make the most of the opportunities available to you at the U of M. And if you have more questions, see reason #2!
2. Connect with staff and fellow students
If you have questions about university life, this is a great time to ask them. Staff and current students will be on hand to provide answers and tips. It's also an opportunity to meet other new students who are sharing the same experience.
3. Get familiar with campus
The U of M's Fort Garry campus is big and can be overwhelming. At Welcome Day you'll visit some of the spaces on campus. You'll have the chance to explore your new home away from home on your own or with a tourguide.
4. Learn how to access services, supports and opportunities
As part of the day, you'll visit the All About U Expo to learn about opportunities to get involved in Community Service-Learning programs, mentoring programs, student volunteering programs and many others.
5. Welcome Day is fun
It's one of the most exciting times of year on campus! Take part in games and activities and check out everything that our campus has to offer. Don't miss this chance to see all that's ahead of you at the U of M. Plus, enjoy a free lunch with all your new friends.
"We are really excited to welcome all our new students to the University of Manitoba community," said Wood-Warren. "Attending Welcome Day is such a good way for students to start their start their school year, have some fun and make some new friends."
Register for Welcome Day
If you haven't registered for Welcome Day, be sure to check the website for more information and how to register. Registration closes Aug. 19.
Information about events specifically for International students, students at Bannatyne campus, or in the Faculty of Graduate Studies, and more can be found on our website.
Be sure to join the conversation on our student social media channels: @umstudent, @um_student and facebook.com/UM.Student. You can also use our hashtags, #umorientation and #umanitoba2023.
Note: Some faculties and departments have unique orientation offerings on Sept.3. These include the Interdisciplinary Health Program, School of Art, Asper School of Business, Faculty of Science and Faculty of Engineering. For additional information on faculty orientations, check for an email about any other events you should be aware of.