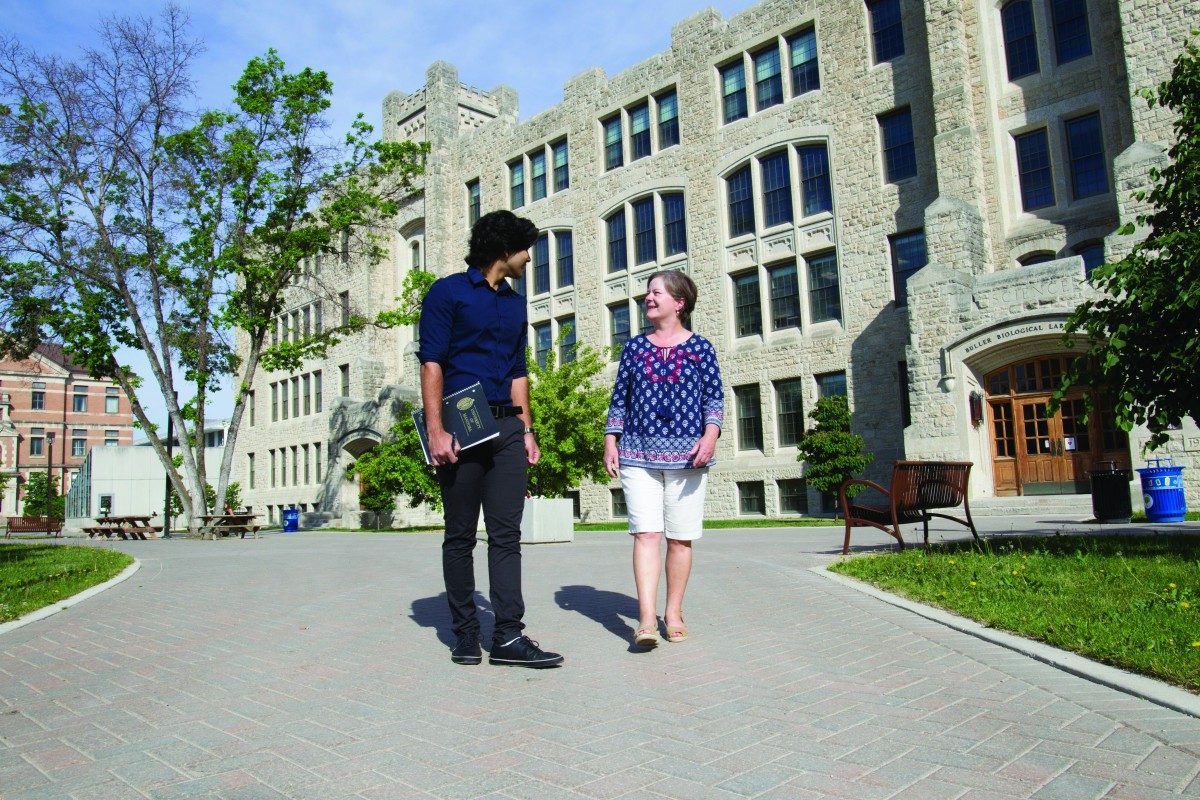 Top 5 reasons to use the Career Mentor Program
November 21, 2017 —
The Career Mentor Program (CMP) is celebrating 27 years of connecting students to industry professionals. Students can register from September to April and explore their occupational ideas by meeting people in the field for informational interviews. Here are the top 5 reasons you should use this great program:
Learn from the experts: Get accurate, first-hand information on occupations and the industry you are considering. You will be conducting the interview with your mentor, asking questions about his or her occupation based on your needs and career values. Mentors receive a Mentor Handbook and are advised about what types of questions to expect. Not sure what to ask? Don't worry, we will prepare you during a 30 minute orientation session! You will reflect on career values and develop questions with the help of CMP staff during the session. To start reflecting on your values, click here.
Learn about industries and organizations: Get the chance to learn about the organization where your mentor works, and more about the industry in general. You will be provided with resources to help you explore occupations. During your mentor visit and workplace tour, see if you can imagine yourself working in that industry.
Build your network: It can be daunting to connect with busy working professionals, so leave it up to staff members of the CMP to make this initial connection for you. Many CMP mentors have LinkedIn profiles, so consider creating one yourself and staying in touch with your mentor through this social media platform. For students who want to arrange their own connections, check out some tips on how to conduct an informational interview and learn how to create your LinkedIn profile during a workshop.
Find direction and get motivated: Create a plan for success with the help of your mentor. There can be many different pathways to entering an occupation or industry. Get insight and guidance and formulate realistic career goals! Learn about some of the activities your mentor participated in as a student before entering the field. What helped and guided his or her decisions? Career Consultants are also available during drop-in hours to help you focus your career goals.
Gain self-confidence: Learn about the hidden job market and a variety of opportunities from your mentor. Whether it's learning to put yourself in different situations in order to get ahead or as simple as volunteering at an organization where you want to work one day. Start to identify relevant opportunities. Find direction and create a plan for success!
Don't miss out on your opportunity to get all the benefits from using this established program! Connect your education to the world of work. Contact Career Services in 474 University Centre or at (204)474-8667 to inquire today.
If you are a U of M Alumni and would like to volunteer and share your experience and industry knowledge, contact Career Services for more information.