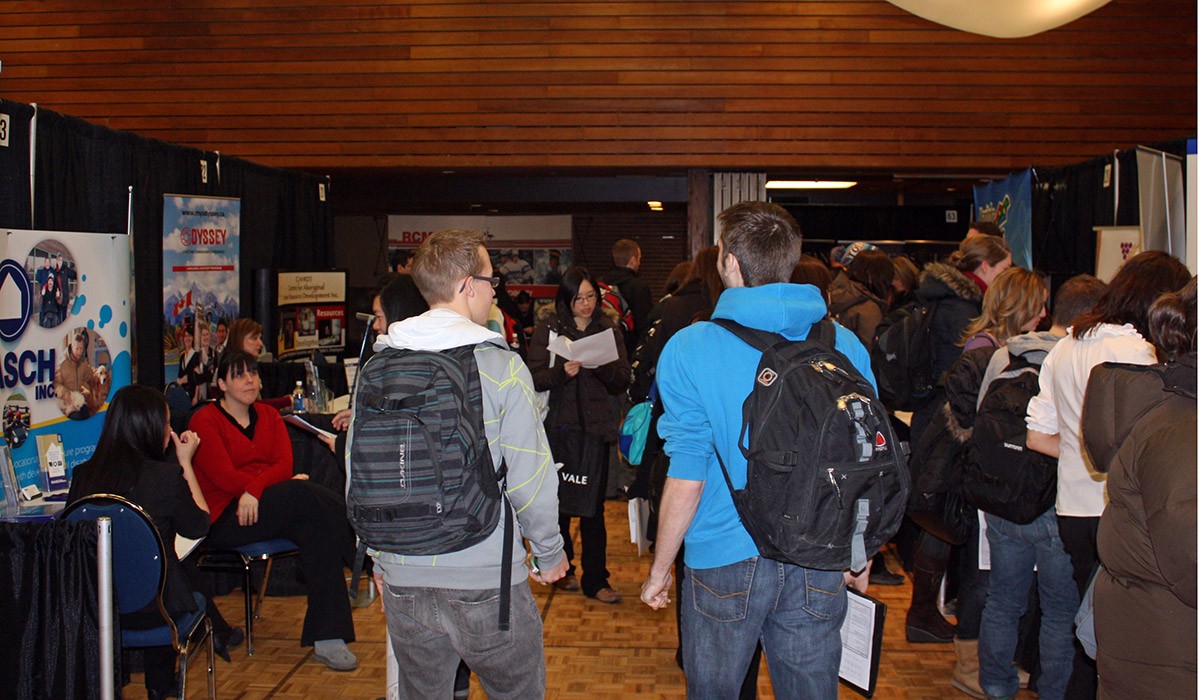 Tips for a successful Career Fair
January 14, 2019 —
The annual U of M Career Fair (happening January 15 and 16, 2nd Floor UMSU University Centre) is an opportunity for students and alumni to connect with industry representatives. This event allows visitors to learn about careers options, meet potential employers and view job opportunities.
Looking for a job can be a stressful experience. To help you out, UM Today has assembled some tips and resources for those preparing to visit the career fair.
Know what you are looking for:
Knowing what you are looking for will help you wade through the hundreds of potential employers on hand at the career fair. Are you searching for a full-time, part-time, co-op, or summer position? Do you want this job to provide work experience that is relevant to your education? You could also be using this career fair to network with potential future employers and industry representatives. Still others are still searching for information on potential career options.
Be prepared:
"Before anything else, preparation is the key to success." – Alexander Graham Bell.
In the days leading to the career fair, take a look at what companies will be there and do some research on the businesses you are interested in.
Have copies of an updated resume ready to share with some potential employers.
Have questions ready for employers.
First impressions count:
During a career fair, you will have 15-30 seconds to make a good impression on a potential employer. Dress for success! Business-casual dress would be a smart decision when attending a career fair.
Final tips:
Be prepared to answer questions and to demonstrate your skills with examples of your relevant experience.
Don't wander in groups. You want to meet employers and ensure you stand out.
Get there early. Most employers are keen and full of energy at the beginning of the career fair.
Meet as many employers as possible. Use these experiences to build confidence and to practice introducing yourself and asking great questions.
Get business cards from employers for follow up.
Information provided by U of M Career Services.