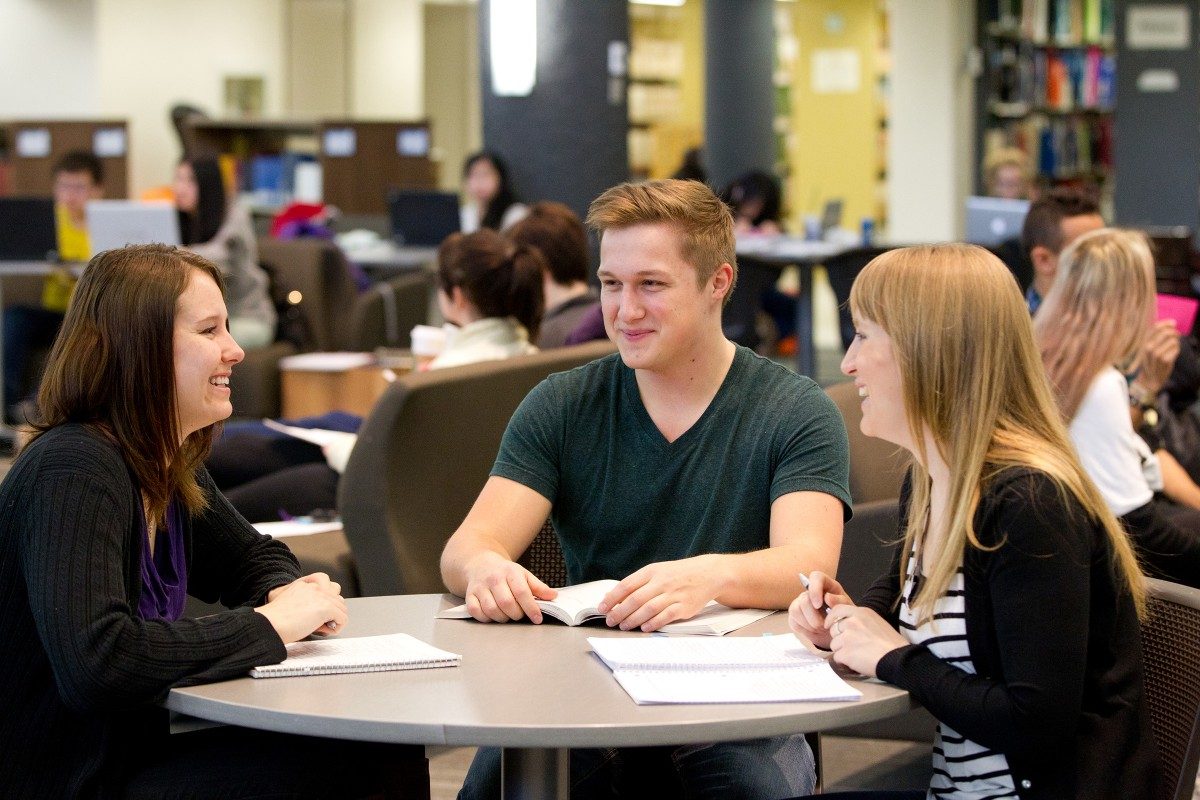 The Next 6 Weeks
New program offers continued supports for a successful first year of studies
October 30, 2017 —
Transitioning to university can be tricky and it can take some time. The First 6 Weeks program was developed in 2014 as a way to help students manage the transition to life at the University of Manitoba. The program acts as an introduction for new students and is dedicated to supporting first year students' academic and personal success.
Recognizing the need for support and guidance beyond the first six weeks of classes, the First Year Centre has developed the Next 6 Weeks program. This program will be delivered online and provides easy access to the information and resources students need to continue developing good study habits and planning skills.
Riley Dodds is in her second year at the U of M. After starting in University 1, she transitioned to the general science program in the Faculty of Science. She says the First 6 Weeks program was extremely beneficial.
"Study skills tips are introduced early in the program, which let me start the semester strong before midterms hit," says Dodds. "My study skills did improve. Adjusting to university courses from high school was a huge jump and when I was taking a self-guided course with online lectures and a textbook, I had no idea where to start. Trying to figure out what was important and using my study time effectively was a huge take-away from the First Six Weeks program."
The Next 6 Weeks picks up where First 6 Weeks leaves off and addresses many new questions students have, including how to prepare for exams, how to make decisions about next term and how to continue to get involved on campus.
"Students who follow the First 6 Weeks program are directed to key resources we know are important in the development of the skills and abilities required to excel in an academic environment," says Liz Edmonds, an academic advisor with the First Year Centre. "The Next 6 Weeks guides students further with specific resources aimed at the transition through and out of year one."
During the Next 6 Weeks program students will receive weekly emails with information designed to help them make their time at university balanced and successful.
Dodds was inspired by what she learned during the First 6 Weeks program and now volunteers with the New Student Peer Mentorship program.
"As a second-year student, I feel as though I can be an effective mentor since I was able to learn about all of the on-campus resources that are available to students. Even if I have yet to utilize them myself, I know what's available and what they do. I would recommend following these programs to any first-year student. Getting acquainted with your campus and the resources available is a wonderful step towards success during your time at university."
Students can access the Next 6 Weeks program anytime at umanitoba.ca/u1/next-six-weeks.