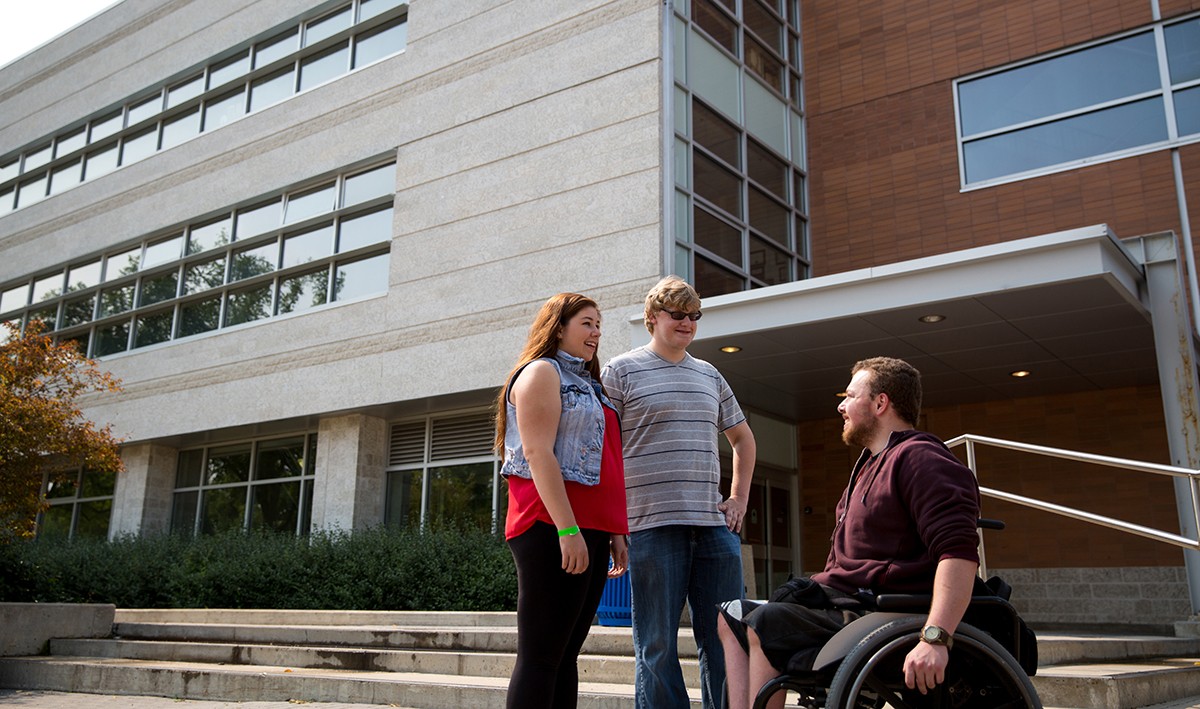 The Accessibility for Manitobans Act at the U of M
A message from President and Vice-Chancellor David Barnard
May 20, 2016 —
The following was emailed from the President's Office to all students, staff and faculty:
In our communities, accessibility affects all of us. Whether you live with a disability, have experienced barriers due to illness, injury or age, or know someone who has, you've become aware of the impact and significance of accessibility.
The University of Manitoba is committed to creating an inclusive and accessible community for all faculty, students and staff. We fully support the Accessibility for Manitobans Act (AMA), which became law in December 2013. We have developed some accessible programming to ensure that everyone can enjoy our campuses and what the university has to offer.
Today, we invite all faculty, students and staff to provide feedback on any barriers to accessibility in our work and learning environment. We will consider all suggestions and identify ways we can improve our organization, building upon our goals as identified in the U of M's strategic plan, of providing accessibility and reasonable accommodation.
The AMA is important for our university and the province as a whole. The government of Manitoba passed the act on December 5, 2013 and declared the goal of being fully accessible by 2023.
The AMA will be implemented over time and includes five main standards with individual timeframes, to be addressed in order: customer service, employment, information and communication, transportations and built environment.
Accessibility Plan
Under the act, each organization is required to develop and publish a plan of strategies to identify, prevent and remove barriers to accessibility. The plan will cover accessibility issues under each standard as it comes into effect, eventually covering all five. The University is obligated to produce its first plan by the end of 2016, and to update it every second year. This survey and consultation process will inform our plan.
The U of M has a history of improving accessibility and awareness through student advocacy and accessibility services, the office of human rights and conflict management, and initiatives such as Access Awareness Day. Recently, the U of M has made significant strides in accessibility, including revision of the Accessibility policy in January 2015 and the Bona Fide Academic Requirements initiative, which is currently underway. More information on the University's efforts in relation to the AMA can be found here: http://umanitoba.ca/human_rights/AMA.html
There are many different types of barriers, both visible and invisible. Examples of areas for consideration include: technological and systemic; attitudinal; physical and architectural; information and communications.
The University of Manitoba needs to hear from you to understand the barriers to accessibility in our work and learning environment in order to identify ways to improve our organization.
Please take a few minutes to reply to the U of M Accessibility Survey. Let's work together towards an inclusive and accessible environment for all.