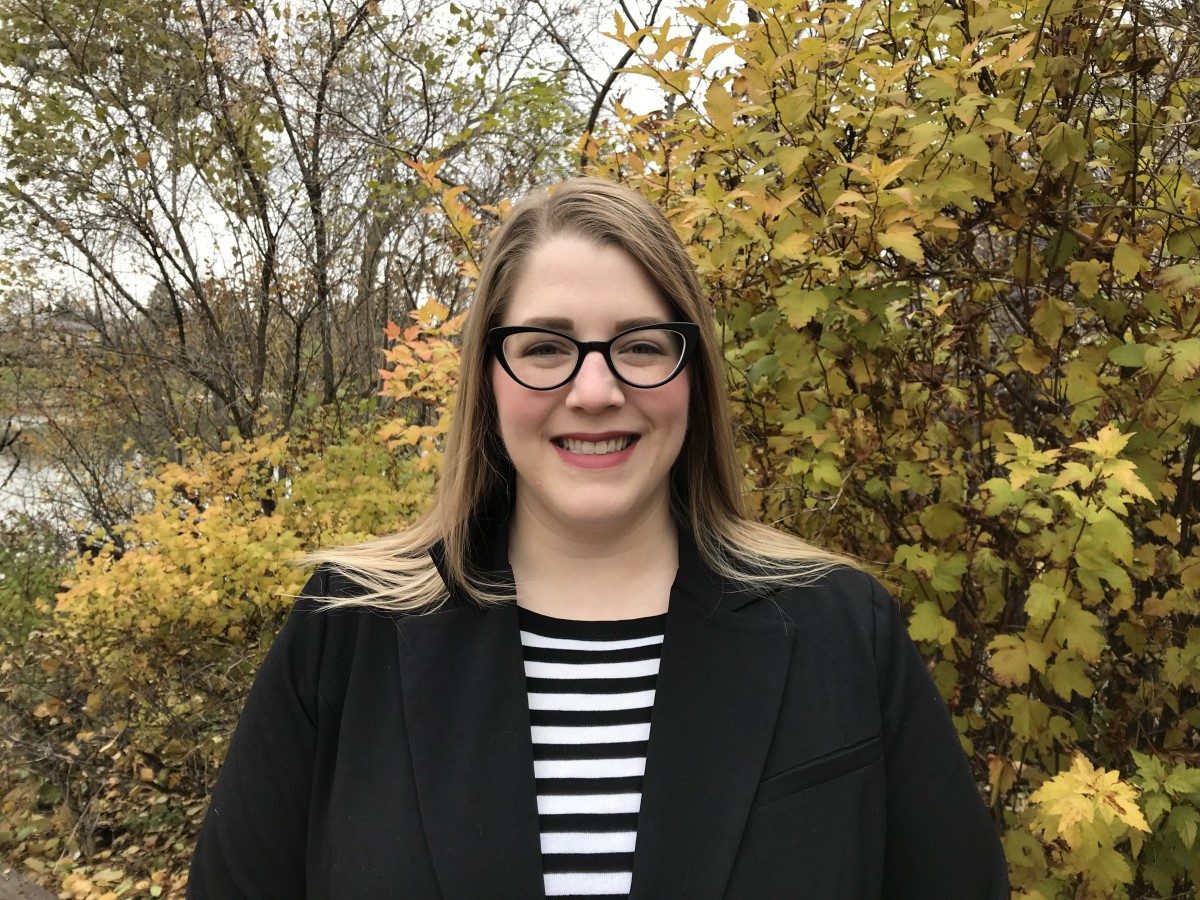 Teaching the law and protecting the environment as a Master of Laws graduate
October 17, 2018 —
In celebration of the University of Manitoba's Fall Convocation 2018, UM Today is featuring some of the outstanding students we are celebrating this week.
Graduating with an LL.M (Master of Laws) degree, Heather Fast has developed an interest in teaching after working on pro bono projects with many dedicated and enthusiastic law students in the last five years.
What was your inspiration for pursuing your studies to its successful conclusion?
I returned to university to expand my knowledge of environmental law and decided that an LL.M. degree was the best way for me to gain more expertise. Completing my LL.M. degree has been very valuable in helping me establish myself as an environmental law expert, enabled me to learn more about teaching at a university level, and has opened up more teaching opportunities for me.
What was your greatest obstacle in your post-secondary journey?
My greatest obstacle in the completion of my LL.M. degree was finding my academic "voice." Much of the legal work I undertook involved focusing on the opinions of others – judges, professors, other lawyers – and required me to put my personal opinions aside in order to present an unbiased and balanced analysis. Returning to university for my LL.M. allowed me the opportunity to focus on figuring out what I really thought about the law and the ways in which it is used to protect the environment. Changing the way I thought about and discussed legal issues was very challenging, especially in terms of legal theory.
What is the most interesting thing that happened to you at the U of M?
The most interesting thing to come out of my LL.M. studies was the discovery that I really enjoy sharing my knowledge with others. Once I was better able to articulate my own perspective of the law, I have become significantly more comfortable in that teacher role. It amazes me how each of the university programs I have participated in over the years have changed the way I think about the world and what my place in it should be.
What's next?
I am thrilled to have started my first year of the PhD program at the U of M's Natural Resources Institute. I plan to continue to gain more experience and expertise in relation to environmental and natural resource law and to learn how to better communicate such knowledge to my students and the public more generally. There is a need for more Manitoba specific environmental legal expertise so all Manitobans can better understand what sets us apart from the rest of Canada and how we fit in at a national level. I hope to contribute to ongoing efforts within Canada to better empower Canadians to participate in the environmental governance processes that impact their lives and our shared environment.
Don't forget to check our student accounts on Instagram and Facebook to learn more about some of the students graduating this week. You can also join the 'Convocation conversation' on social media by following #umanitoba2018.